"It's difficult to find the words," New York City Police Commissioner William J. Bratton said Saturday night.
Without provocation, an attacker ambushed officers Wenjian Liu and Rafael Ramos while they sat in their marked patrol car in the Bedford-Stuyvesant Area of Brooklyn at 2:47 in the afternoon. "They were quite simply assassinated," Bratton said, "targeted for their uniform."
While Liu and Ramos sat in full uniform in a Critical Response Vehicle in the 84th precinct, a man approached the passenger door, assumed a "shooting stance," and fired several times through the window. Both officers were struck in the head and died from their wounds.
The Commissioner said that the officers had no warning and may not have had the opportunity to see the assailant, much less reach for their weapons. The attack was entirely unprovoked.
The suspected murderer is 28-year-old Ismaaiyl Abdullah Brinsley. Though Brinsley's last known residence was in Georgia, according to reports, he was in Baltimore earlier in the day.
After the shooting, Brinsley ran from the scene and turned into a G-train subway station, where he descended to the platform. He was pursued by other officers. When he reached the platform, Brinsley shot himself in the head, taking his own life.
At approximately 5:45 AM Saturday morning, according to Bratton, Brinsley shot his former girlfriend in the stomach.
At 2:45 PM, a warning was sent from Baltimore to the New York Police Department and other agencies, moments before Liu and Ramos were murdered.
A visibly shaken Bratton noted that authorities are investigating social media posts that suggest Brinsley had planned to kill police officers to avenge the deaths of Eric Garner and Michael Brown. Garner died while in a chokehold in New York City and Brown was shot dead by a St. Louis police officer. After grand juries decided not to indict the police officers involved, protests broke out and have continued to this day.
Social media posts featuring a silver firearm like the one found at the scene and a plan to kill "pigs" could implicate Brinsley.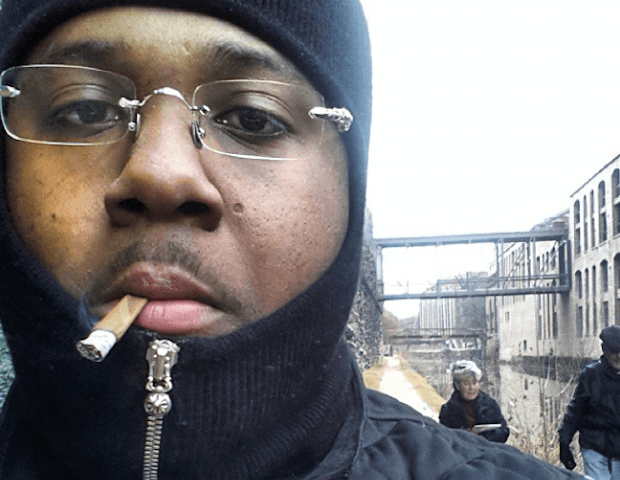 "It's clear that this was an assassination; the officers were shot execution style," Bill de Blasio told the media. The NYC Mayor went on to describe the ambush as an assault on all New Yorkers and civil society in general: "Our entire city was attacked."
De Blasio and Bratton called for any  information about this attack or any other like it that may occur in the future. Both men, overcome by emotion, expressed fear that this incident may not be isolated.
Bratton, calling for vigilance, emphasized that the police officers in the NYPD were warned in this instance, but it was too late.
Officer Liu, 32-years-old, had served on the force for two years and was married just two months ago. Bratton said that he spoke with the fallen policeman's new bride before addressing the press.
Ramos, who turned 40-years-old on December 12, "achieved his dream" of becoming a New York police officer three years prior. He is survived by his wife and 13-year-old son, who "couldn't comprehend what happened to his father," according the Commissioner.
This is "not a time for politics or political analysis," said the New York City Mayor, before concluding his remarks by requesting prayers for the families, for the NYPD, and for the city of New York.
Alexander Marlow contributed to this report.
***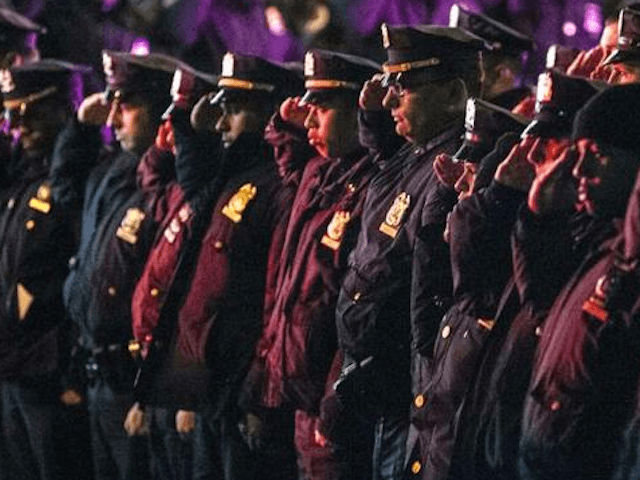 NEW YORK (AP) — A gunman who announced online that he was planning to shoot two "pigs" in retaliation for the chokehold death of Eric Garner ambushed two police officers in a patrol car and shot them to death in broad daylight Saturday before running to a subway station and killing himself, authorities said.
The suspect, Ismaaiyl Brinsley, wrote on an Instagram account: "I'm putting wings on pigs today. They take 1 of ours, let's take 2 of theirs," officials said. He used the hashtags Shootthepolice RIPErivGardner (sic) RIPMikeBrown.
Police said he approached the passenger window of a marked police car and opened fire, striking Officers Rafael Ramos and Wenjian Liu in the head. The officers were on special patrol in the Bedford-Stuyvesant section of Brooklyn.
"They were, quite simply, assassinated — targeted for their uniform. … They were ambushed and murdered," said Police Commissioner William Bratton, who looked pale and shaken at a hospital news conference.
Brinsley took off running and went down to a nearby subway station, where he shot himself. A silver handgun was recovered at the scene.
"This may be my final post," he wrote in the Instagram post that included an image of a silver handgun.
Bratton confirmed that Brinsley made very serious "anti-cop" statements online but did not get into specifics of the posts. He said they were looking at whether the suspect had attended any rallies or demonstrations. Two city officials with direct knowledge of the case confirmed the posts to The Associated Press. The officials, a senior city official and a law enforcement official, were not authorized to speak publicly on the topic and spoke on condition of anonymity,
The Rev. Al Sharpton said the family of Garner, killed by a police chokehold this year, had no connection to the suspect and denounced the violence.
"Any use of the names of Eric Garner and Michael Brown in connection with any violence or killing of police, is reprehensible and against the pursuit of justice in both cases," Sharpton said. "We have stressed at every rally and march that anyone engaged in any violence is an enemy to the pursuit of justice for Eric Garner and Michael Brown."
The shootings come at a tense time. Police in New York are being criticized for their tactics following the death of Garner, who was stopped by police on suspicion of selling loose, untaxed cigarettes. Amateur video captured an officer wrapping his arm around Garner's neck and wrestling him to the ground. Garner was heard gasping, "I can't breathe" before he lost consciousness and later died.
"Our city is in mourning. Our hearts are heavy," said Mayor Bill de Blasio, who spoke softly with moist eyes. "It is an attack on all of us."
Demonstrators around the country have staged die-ins and other protests since a grand jury decided Dec. 3 not to indict the officer in Garner's death, a decision that closely followed a Missouri grand jury's refusal to indict a white officer in the fatal shooting of Brown, an unarmed black 18-year-old.
In a statement Saturday night, Attorney General Eric Holder condemned the shooting deaths as senseless and "an unspeakable act of barbarism."
Earlier Saturday, Bratton said, Brinsley went to the home of a former girlfriend in the Baltimore area and shot and wounded her. Police there said they noticed Brinsley posting to the woman's Instagram account about a threat to New York officers. Baltimore-area officials sent a warning flier to New York City police, who received it around the time of the shooting, Bratton said.
A block from the shooting site, a line of about eight police officers stood with a German shepherd blocking the taped-off street. Streets were blocked off even to pedestrians.
The president of the police officers union, Patrick Lynch, and Blasio have been locked in a public battle over treatment of officers following the grand jury's decision. Just days ago, Lynch suggested police officers sign a petition that demanded the mayor not attend their funerals should they die on the job.
The last shooting death of an NYPD officer came in December 2011, when 22-year veteran Peter Figoski responded to a report of a break-in at a Brooklyn apartment. He was shot in the face and killed by one of the suspects hiding in a side room when officers arrived. The triggerman, Lamont Pride, was convicted of murder and sentenced in 2013 to 45 years to life in prison.