BROWNSVILLE, Texas—Two top U.S. congressmen from Texas demand that the United States take "immediate action" to extradite two former Mexican governors from the border state of Tamaulipas accused of working with Mexican drug cartels.
U.S. Congressman Filemon Vela and U.S. Congressman Michael Maccaul sent the letter Friday morning to U.S. Secretary of State John Kerry and U.S. Attorney General Loretta Lynch.
In the letter the two congressmen ask for the extradition of former Tamaulipas governors Tomas Yarrington and Eugenio Hernandez Flores so that they can be tried in the United States.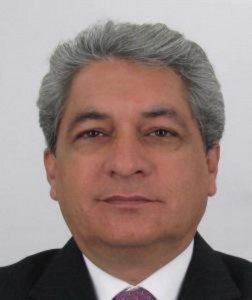 "These two former governors of the Mexican state of Tamaulipas are accused of being key players in criminal enterprises that had a significant negative impact on communities on both sides of the U.S.-Mexico Border," the congressmen stated in the letter.
Tomas Yarrington served as the governor of Tamaulipas from 1999 to 2005 while Hernandez held the post from 2005 to 2010.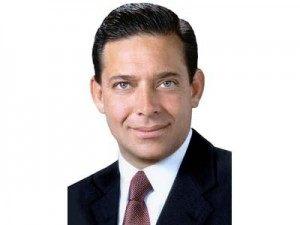 Having federal indictments charging them, both Yarrington and Hernandez continue to live peacefully in Mexico. Yarrington reportedly travels continuously from Mexico City to Ciudad Victoria Tamaulipas while Hernandez frequents ritzy restaurants in Cancun with his family.
As reported by Breitbart Texas, during his tenure and years later Yarrington is accused of having worked with the Gulf Cartel, Los Zetas and the Beltran Leyva cartels to further their criminal enterprises.
Some of the proceeds from the cartel bribes and payoffs were deposited in U.S. bank accounts as well as in the purchase of real estate property. Federal officials have seized various houses belonging to Yarrington in South Texas, including a luxury condominium in South Padre Island.
Authorities also seized a San Antonio home belonging to Yarrington's mistress Sindy Chapa, who at the time was a professor at Texas State University but has since moved to Florida State University.
After his term ended, Yarrington allegedly worked with government officials in the neighboring state of Veracruz to help the drug cartels to access an important shipping port.
Similarly Hernandez is wanted on money laundering charges and federal officials have seized various properties in South Texas as well as in San Antonio.
Ildefonso Ortiz is an award winning journalist with Breitbart Texas you can follow him on Twitter and on Facebook.