Americans are watching crime surge up from the inner cities and into their neighborhoods, from the scorched QuikTrip market in Ferguson, to the burned retiree-housing in Baltimore, to spiking murder rates in Kansas City and New York, to the Texas border where federal officials wave past mass-immigration from violent countries.
Many communities are suffering from rising crime. Chicago is experiencing the deadliest month in 13 years, with shootings increasing 50 percent since last September. Since the April riots in Baltimore, homicides spiked 39 percent while non-fatal shootings doubled since September 2014. Shockingly, Baltimore's murder rate grew by 52 percent and non-fatal shootings leapt by 80 percent in 2015. As number-crunching blog FiveThirtyEight calculated, 482 Americans been been shot, clubbed, stabbed, or beaten to death since President Obama began to demean and delegitimize police. That's 77 extra dead in Baltimore and 60 extra dead in St. Louis, as Breitbart News previously reported.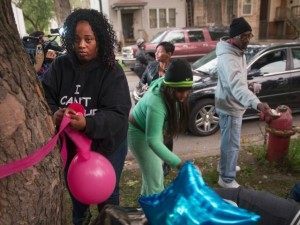 As the New York Times demonstrated in August, crime has surged many major cities: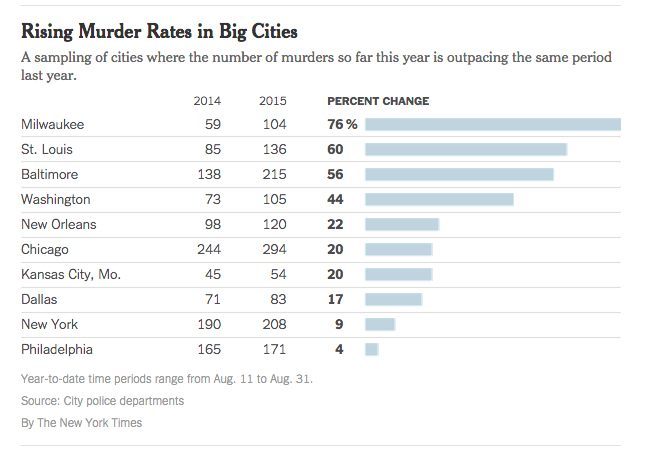 Several cops have been executed in public by attackers who think blacks are unfairly targeted by law enforcement, and to avenge the deaths of petty criminals such as Michael Brown and Eric Garner. In one such instance when NYPD officers Officers Rafael Ramos and Wenjian Liu were murdered by Ismaaiyl Brinsley, who killed himself shortly afterwards. Bystanders laughed and clapped, reports said. "Serves them right because you mistreat people!" shouted one bystander, according to an eyewitness.
On top of this, the Obama administration has embraced a lawless immigration policy, welcoming migrants from very violent countries south of Texas, and also releasing criminal convicted aliens back into the streets; 347,000 criminals remain at large in the U.S.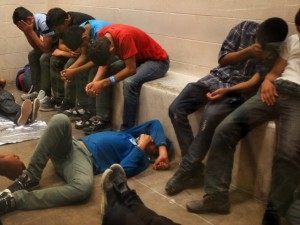 In 2013, Obama set free over 36,000 illegals with 88,000 convictions between them, including 196 for homicide.
The nation's crime rate is reversing its post-1980s decline, and is reemerging as a critical political issue. "The hydra-headed scourges of crime, murder, and mayhem have returned… this grim reality could prove to be a political nightmare for the Democrats [because] for the Republicans, crime represents a well-trodden pathway to power," according to Lloyd Green, the opposition-research lawyer on the George H.W. Bush'a successful 1988 campaign.
Yet Democrats and a significant number of Republicans are pushing for more lenient sentencing for convicted criminals and letting more criminals out of jail, and are considering new legislation to implement "criminal justice reform."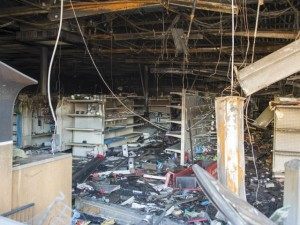 Adjunct Georgetown law professor and a contributor to the Crime and Consequences blog, Bill Otis, criticized the vague word "reform," saying it really means "reduction" in sentencing for convicted criminals.
"For about 25 years after 1960, crime in this country exploded," he said,
The crime spike was garishly displayed via Hollywoods products, especially its vigilante movies — "Dirty Harry," in 1971, "Death Wish" in 1974, and Taxi Driver" in 1976. Crime reached such levels that the crime movies became cult-movies and science-fiction movies, such as "The Warriors" in 1979 and "Escape From New York" in 1981.
But by the 1980s, "we decided to do something about it: We adopted sterner and mandatory sentencing, and mandatory guidelines for judges," he said.
The trend towards looser policing and laxer punishments is reversing the measures that forced down rampant crime in the 1970s and 1980s over the last 30 years, he said. "I think this is a really bad idea," Otis told Breitbart News.
The successful anti-crime Sentencing Reform Act of 1984 was co-sponsored by what we would now consider an unlikely duo: Sens. Strom Thurmond and Ted Kennedy.
From early 1990s to present, the country experienced 50 percent reduction in crime, Otis said, calling it one of the great "unheralded — and unmentioned — successes in public policy."
None of the billions blown on anti-poverty programs implemented in the 1960s delivered even remotely similar results. Cracking down on criminals "stopped and reversed the crime rate," Otis said. But increased incarceration is not the only cause: More police were hired, and they executed pro-active policing programs such as "stop and frisk," which New York City mayor Bill de Blasio unhelpfully scrapped, according to Otis. Improved private security helped as well.
But now, there has been a spike in violent crime from coast to coast, Otis said, along with vastly increased heroin use. "People don't understand how deadly it is."
Plus: "The country losing its nerve in face of this very anti-police attitude that arose in Ferguson and accelerated in Baltimore," Otis said.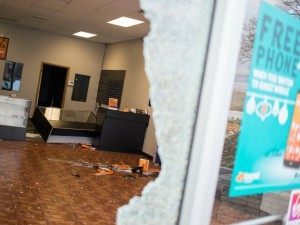 Otis believes Republicans like Grassley and Lee support reductions in penalties because of advocacy by the libertarian Koch brothers. Furthermore, there's "a very misguided stance among evangelical and committed Christians who think everyone deserves a second chance, and 'There but for the grace of God go I,'" Otis said, characterizing the view as "baloney."
Out of the million upon millions of interactions law enforcement has with the public, the media will pick out one or two instances that they can force into their oppression-racism-victim mold — and mislead the public about a supposed epidemic of prejudice. "They are not representative," Otis said.
"By the time you get to be an adult, you've made up your mind how you want to interact with your fellow creatures," he added. Adult criminals sincerely believe "rules are for suckers and a quick buck is [the] way to go."
"This move to lower sentencing: who is really going to be the beneficiary of these lower sentences? The only true answer to that is felons," he said.
Liberals frequently say criminal justice is "racist," Otis said. "The truth is the opposite. Black people are disproportionately crime victims."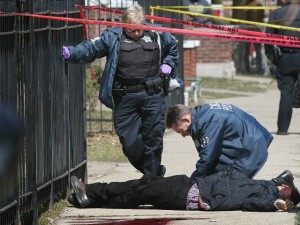 "If the country buys Al Sharpton's line, we will pay," Otis added. "Blacks will pay it first. We'll all wind up paying it just we did in the 60s and 70s. We've seen this before… when crime was exploding."
The Left — and increasingly, many Republicans — see criminals as victims rather than victimizers, Otis said. "If we make the same mistakes again, we'll get the same results again."
Email Katie at kmchugh@breitbart.com.