According to the latest poll conducted by Gallup, the most common responses to Democratic frontrunner Hillary Clinton and independent Sen. Bernie Sanders are "liar" and "socialist."
Fifty-one percent of voters had a negative reaction to Clinton, in keeping with Gallup's tracking of her overall unfavorability rating.
Forty percent of initial reactions to Clinton are negative, ranging from "liar" to "thief":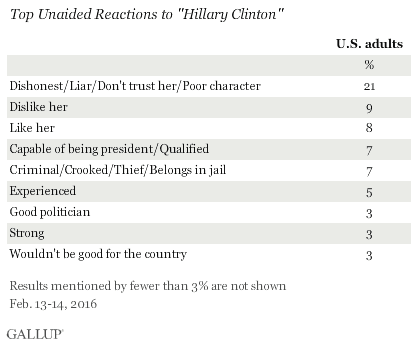 Voters reacted more positively to Sanders, though they appear to think of him as somewhat of a kook on a quixotic quest for the presidency: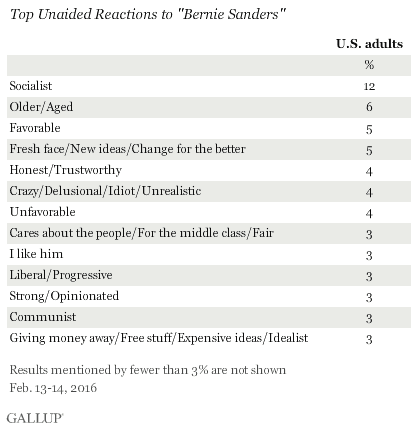 Voters' reactions to Clinton remain the same after her last failed run: Gallup reported in April 2008 that "dishonest" was the top response used to describe her.
Only 29 percent of voters hold positive feelings about Clinton. Likewise, only 26 percent feel favorably about Sanders, while a majority of voters feel neutral towards him: 54 percent. Gallup also notes that even significant numbers of Democratic voters view Clinton negatively.