SIMI VALLEY — Former First Lady Nancy Reagan was laid to rest next to her husband, President Ronald Reagan, at the former commander-in-chief's presidential library on Friday.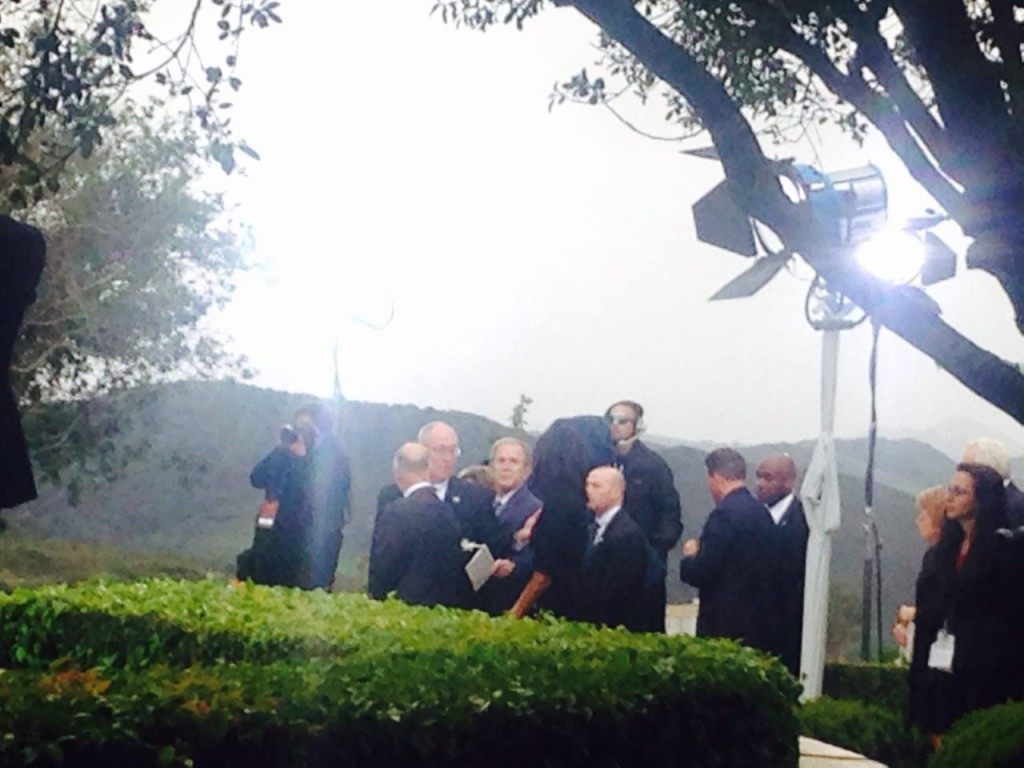 Friends and relatives took turns sharing their memories with those who had gathered from near and far to pay their final respects to a woman who had not only touched their lives but whose strength, love, and fierce loyalty and devotion became the driving force behind a man who would go on to change both the country and the world.
Following the reading of the gospel by Diane Sawyer and a glimpse into the rare and powerful love that would come to define their marriage by Reagan's former White House Chief of Staff, James Baker, Tom Brokaw spoke about the rare friendship between a journalist and a first lady he had developed with the woman who made Reagan's presidency seamless. It could be said Brokaw was among the first in the media to cover Reagan seriously while he was running for governor of California, a mantle some first cast doubt upon, considering his Hollywood background, but that would later hoist him up to the nation's highest post.
Well over 1,000 guests attended the private funeral and reception afterwards.
Her daughter, Patti Davis, 63, and son, Ronald Prescott Reagan, 57, were rebellious children but shared some of the fondest memories they had of their mother. Davis said, "It's not secret that my mother and I had a challenging and often contentious relationship… she intimidated me…But there were moments in our history when all we had was love."
She continued to describe a story in which she had cracked her head open on the side of a fireplace and, as her mom drove her to the emergency room, one hand holding the steering wheel, the other on the back of her head, she kept her calm and uttered soothing words of reinforcement to Patti. "Watching her was hypnotic. That made my head hurt less." In spite of it all, Davis noted that her mother did not judge her and said that the greatness and depths of the ocean helped calm the turbulence that often existed between them.
Her son, Ronald Prescott Reagan, 57, said, "She did love a party, and she would want this to be a party. This is not a tragedy. It's a celebration [of her life]." He added that now his parents would be "resting in each other's arms, and only in each other's arms until the end of time."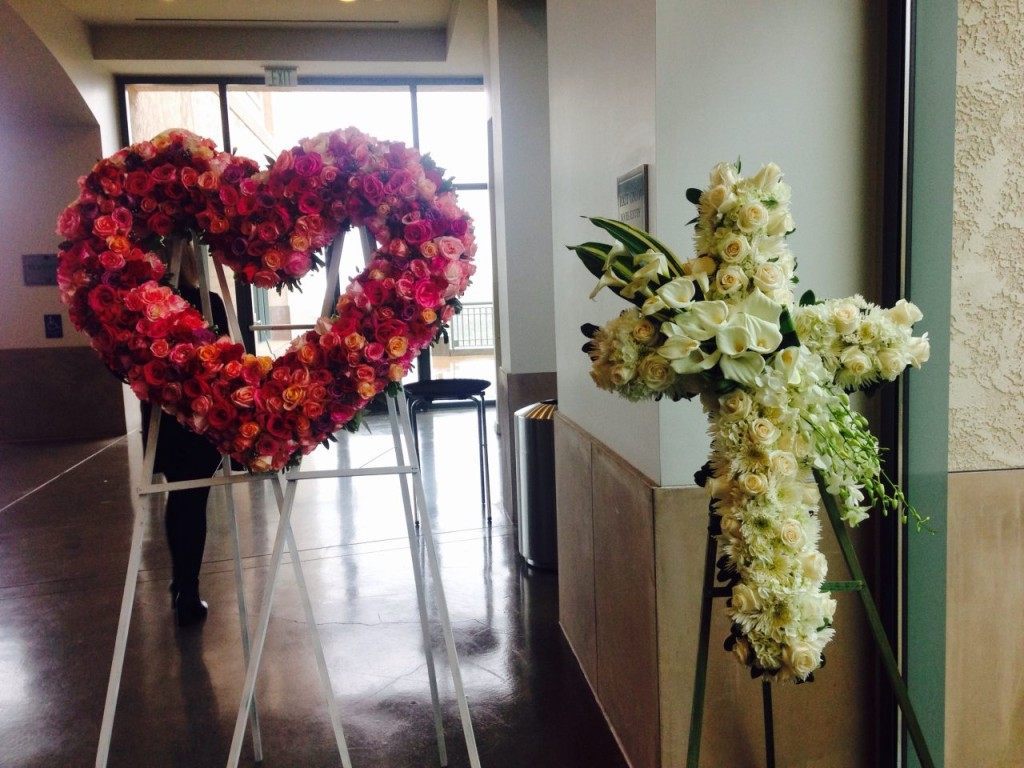 The private ceremony was attended by current and former First Ladies Michelle Obama, Hillary Clinton, Laura Bush, and Rosalynn Carter. Former President George W. Bush, House Minority Leader Nancy Pelosi, former California Gov. Arnold Schwarzenegger, current Gov. Jerry Brown, Newt Gingrich, Steve Forbes, and George Will were among the VIP guests present. Schwarzenegger was seated next to his ex-wife Maria Shriver. President Barack Obama was not present, as he was in Texas giving a speech at a South by Southwest conference.
The children of several presidents were also in attendance and included the daughter of the late John F. Kennedy, Caroline Kennedy, and the offspring of the three presidents who would go on to succeed him: Lyndon B. Johnson, Richard M. Nixon, and Gerald Ford.
Also in attendance was Tom Selleck, Wayne Newton, Anjelica Houston, Bo Derek, fashion designer Ralph Lauren, and Mr. T whose friendship to Nancy was solidified after he became involved in her "Say No To Drugs" campaign, an effort he is still part of to this day.
During the reception afterwards , Mr. T, dressed in an army outfit and an American flag bandana, took the time to take pictures and meet and greet with several of his fans. He and Houston also posed for a snap together. On the right right side of his military outfit there was a small, bright heart. It stood out. It was the perfect touch.
Follow Adelle Nazarian on Twitter @AdelleNaz.