LANSING, Michigan — Just one day after taking the stage with Sen. Ted Cruz in the West Michigan City of Portage, Republican vice presidential nominee Mike Pence addressed a group of his hard-working supporters at an airport hangar in Lansing, where he assured the crowd that a Trump-Pence presidency would reinvigorate America's manufacturing and automotive industries and revamp security.
"American trade is, once again, going to put American jobs first," Pence said as he spoke from the podium at AVFlight.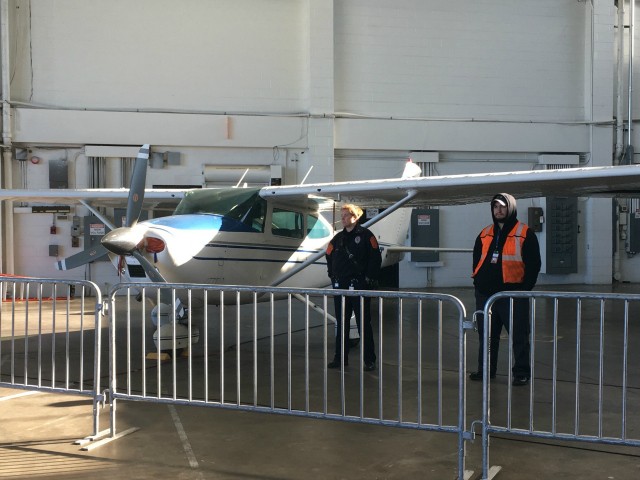 The governor added that, since President Obama took office and Hillary Clinton took on the position of his secretary of state, America's allies have become "less secure" and that the nation's enemies are now "more emboldened."
"Remember, it was Hillary Clinton who left Americans in harm's way in Libya, Benghazi," he said.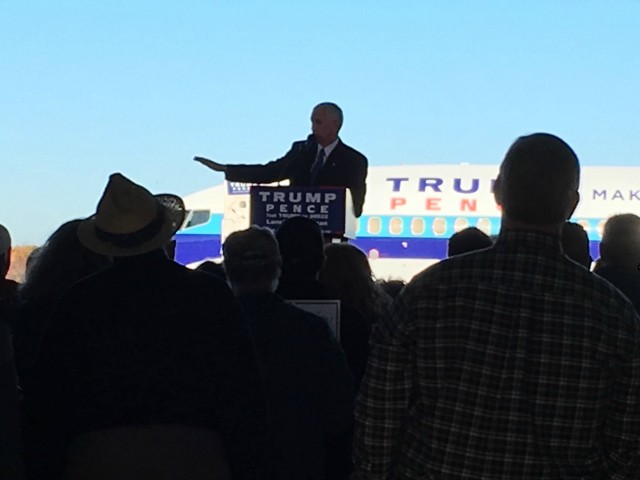 Transitioning into the topic of security at the local level, Pence said, "police officers were my heroes when I was growing up. And they still are… President Donald Trump will support the men and women that serve in law enforcement in this country." He added, "and we will restore law and order in every city and every community in this country. It's about security at home, about safety here and abroad, and it's also about prosperity."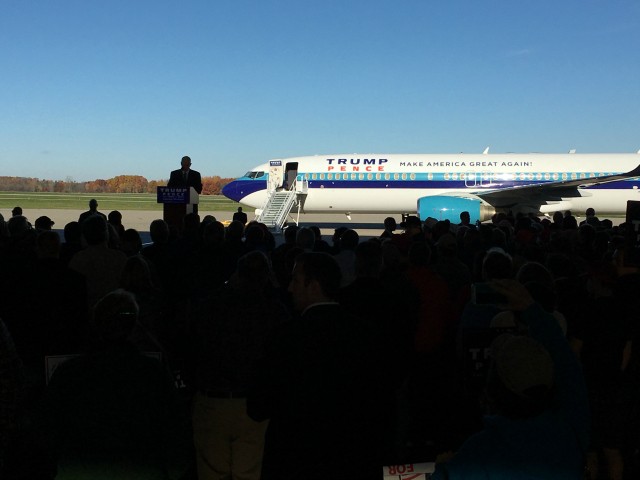 Jobs have been a major issue this election cycle, particularly with regard to the TPP (Tans-Pacific Partnership) — which Trump has stated he will cancel as president — and NAFTA. Pence said he and a potential Trump administration would renegotiate NAFTA, which has been blamed for sending American jobs abroad.
"47 million Americans living below the poverty line, millions more than when Barack Obama became the president," Pence said.
He called Trump the "Negotiator in Chief," as he has in the past, and said, "when Donald Trump is negotiating our trade deals, trade is going to mean jobs."
Pence said, "the polls are tied here in the Midwest and it is on."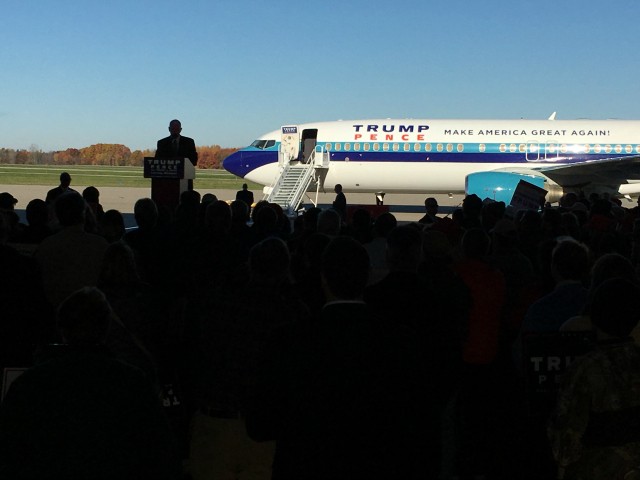 An Investor's Business Daily/TechnoMetrica Market Intelligence Tracking Poll, released last month, shows Trump and Clinton tied in the Midwest and West, while Clinton leads in the Northeast and Trump leads in the South.
Trump is also leading Clinton in New Hampshire by one point, according to a poll released by the University of Massachusetts Lowell.
New poll numbers out of Michigan on Friday show Clinton's lead over Trump in Michigan slimming significantly, with Clinton just four points ahead of Trump, down from her 11.6 percent lead at the end of last month.
"She may have the media, the money, and the special interests on her side, but we've got something more powerful," Pence said. "We've got a great, big basket of the American people who are saying enough is enough," referring to Clinton calling Trump supporters a "basket of deplorables."
He said the only "special interest" would be the American people with a Trump-Pence presidency.
"We are not going to relent until we do our part… And make Donald Trump the next president of the United States." Urging voter turnout, he said, "and now it's your turn."
Pence's next two stops on Friday include an event in Greenville, North Carolina, followed by a rally in Miami, Florida.
On Saturday, House Speaker Paul Ryan will be campaigning with Pence in Wisconsin as part of Sen. Ron Johnson's bus tour across the Badger State.
Follow Adelle Nazarian on Twitter and Periscope @AdelleNaz.