WASHINGTON, DC — Among the 58,000-plus names etched on the Vietnam War Memorial are the names of eight American civilian and military women, all nurses, who died from accidents or wounds sustained in Vietnam. On Memorial Day Monday, their names were remembered once again.
According to the Vietnam Wall's official website, they were Lieutenant Colonel Annie Ruth Graham of Efland, North Carolina; First Lieutenant Sharon Ann Lane of Canton, Ohio; Second Lieutenant Carol Ann Elizabeth Drazba of Dunmore, Pennsylvania; Second Lieutenant Elizabeth Ann Jones of Allendale, South Carolina; Captain Mary Therese Klinker of Lafayette, Indiana; Captain Eleanor Grace Alexander of Rivervale, New Jersey; First Lieutenant Hedwig Diane Orlowski of Detroit, Michigan; and Second Lieutenant Pamela Dorothy Donovan of Brighton, Massachusetts.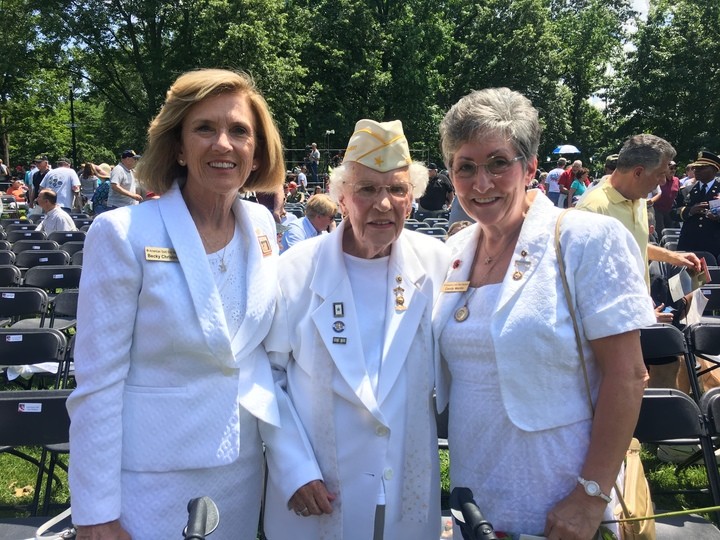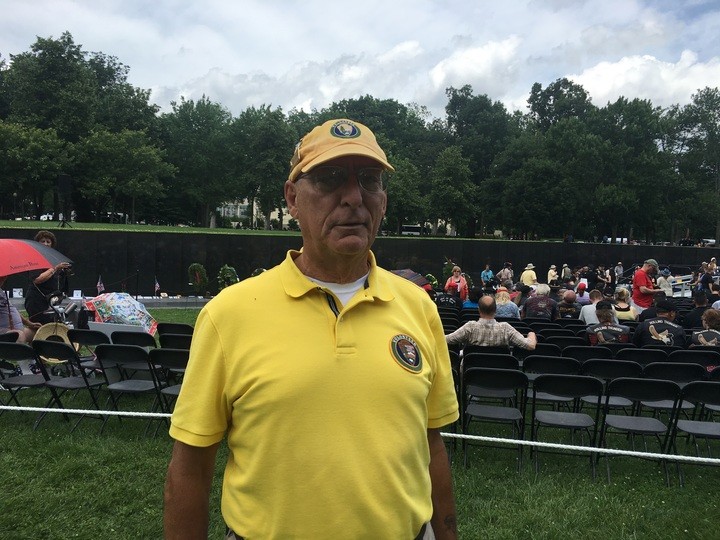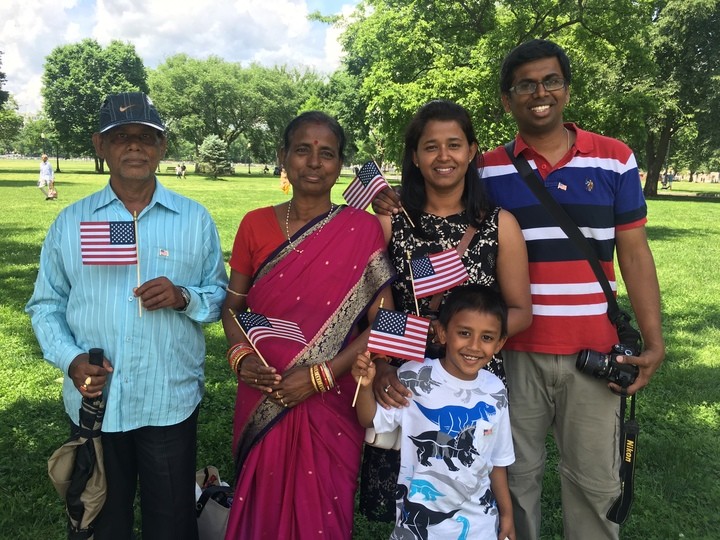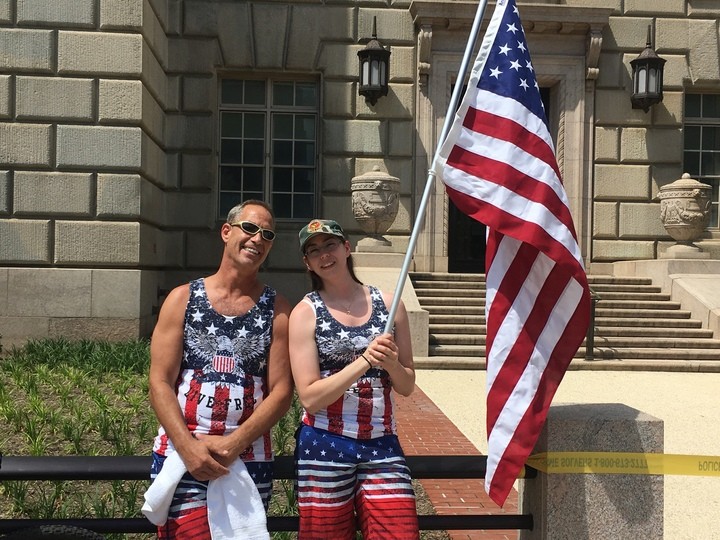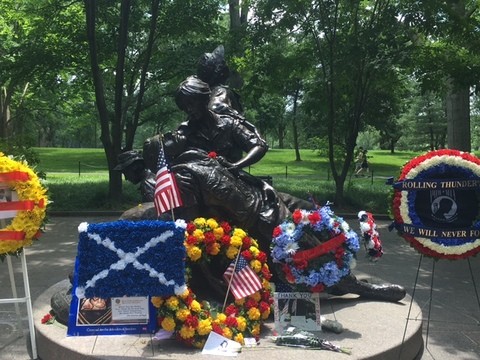 The Vietnam Veterans Memorial Fund notes that Lieutenant Lane was the only woman listed on the wall who was killed as a result of enemy fire in Vietnam. Less than two weeks after her arrival in the war-ravaged nation, she was killed by a rocket explosion which took place on June 8, 1969. Lieutenant Donovan passed away from a rare Southeast Asian virus on July 8, 1968. Lt. Col. Graham died of a stroke on August 14, 1968. Captain Klinger died three weeks before the Fall of Saigon when a U.S. Air Force flight she was on crashed while attempting to return to the airport on April 4, 1975. Lieutenants Drazba and Jones were both killed in a helicopter crash near Saigon on February 18, 1966. And Captain Alexander and Lieutenant Orlowski both died on November 30, 1967, when their plane crashed on its return trip to Qui Nhon.
Approximately 90 percent of the additional 265,000 women who served during the Vietnam War were nurses.
Several hundred feet away from the memorial wall, the Vietnam Women's Memorial stood adorned with reefs, flowers, and notes honoring these women, their priceless service to wounded and dying men during the war not forgotten. The Vietnam Women's Memorial was dedicated on November 11, 1993. Although the women enlisted during the war were not allowed to fight, they served as volunteers and nurses in the Army, Navy, Marines, Air Force, and Coast Guard. All of them were volunteers.
Former U.S. Marine Henry Lazzaro has volunteered with the National Park Service to help with the Memorial Day services at the Vietnam War Memorial for three years. "My daughter is right now a naval flight officer," Lazzaro told Breitbart News. "She's flying missions off the coast of North Korea. Last year, she was flying mission over Iraq against ISIS. So women are now serving in combat."
Although women were not legally recognized to fight in battle until the 20th century, the first female U.S. soldiers disguised themselves as men to fight alongside their husbands and brothers as early as during the Revolutionary, Civil, and Mexican wars.
According to the Colonial Williamsburg Foundation, 1976 was the first time women were admitted to U.S. service academies for training in military science. Two years later, women in the Navy and the Marines were permitted to serve on non-combat ships as nurses, officers, and technicians. And between 1991–1992 more than 41,000 women were deployed as a result of the Persian Gulf War.
On Monday, thousands gathered to celebrate the lives of those who gave theirs so Americans may live freely.
Candy Martin, the national president of Gold Star Mothers, Inc., told Breitbart News, "Memorial Day is for those who died while defending freedom and never had the chance to celebrate one Veterans Day. My son, our only son, was killed in Iraq in October of 2007, so that's what it's all about it. Remember the fallen. That's absolutely what it's all about–because without their memory and the stories to tell, the stories to share, they're going to be forgotten. And here, at the Vietnam Wall, they're not just 58,000 names. They are 58,000-plus families and friends."
Scott Jacobs, 54, and Ashley Ericksen, 30, traveled from New York to attend the parade. Asked what Memorial Day means to them, Jacobs said, "The strength of America. The pride of America." Ericksen said, for her, the holiday was about "unity and country."
Pankajini, who was born in West Bengal, traveled from North Carolina with her husband, son, and parents who were visiting from India to attend Monday's Memorial Day parade. She said Memorial Day to her "is about celebrating the sacrifice of soldiers who gave their life to protect their country and respecting them for what they did for our country."
Adelle Nazarian is a politics and national security reporter for Breitbart News. Follow her on Facebook and Twitter.