Radicals are made, not born. Just so at DePaul University, where one professor personally mentored both Edward Ward and Kayla Johnson, the activists who stormed the stage and threatened violence at a Milo event on campus yesterday.
The professor is Valerie Johnson (no relation to Kayla), the Department Chair of Political Science at DePaul, who specializes in African-American politics and urban education. She is a Black Lives Matter activist who has argued that a "fully democratic society" is impossible in the context of "white privilege," and has participated in race marches in Chicago.
Johnson claims credit for shaping the views of Edward Ward, the DePaul alumnus and church minister who threatened to punch Breitbart Editor Milo Yiannopoulos after storming the stage yesterday.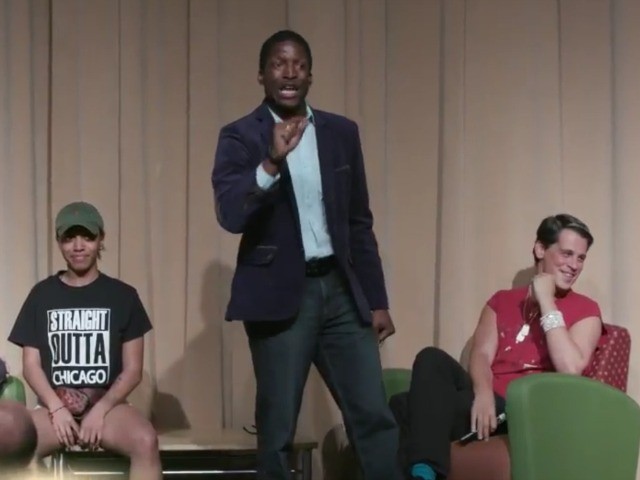 "Edward was a diamond in the rough, but he needed to be refined," Johnson told The DePaulia earlier this year. "We all live parochial lives in our various communities. You live in the hood, and your world is the hood. You go out in a more diverse atmosphere, and you can't use the same attitude. Edward is the perfect person to illustrate why education is important. Education refined Edward."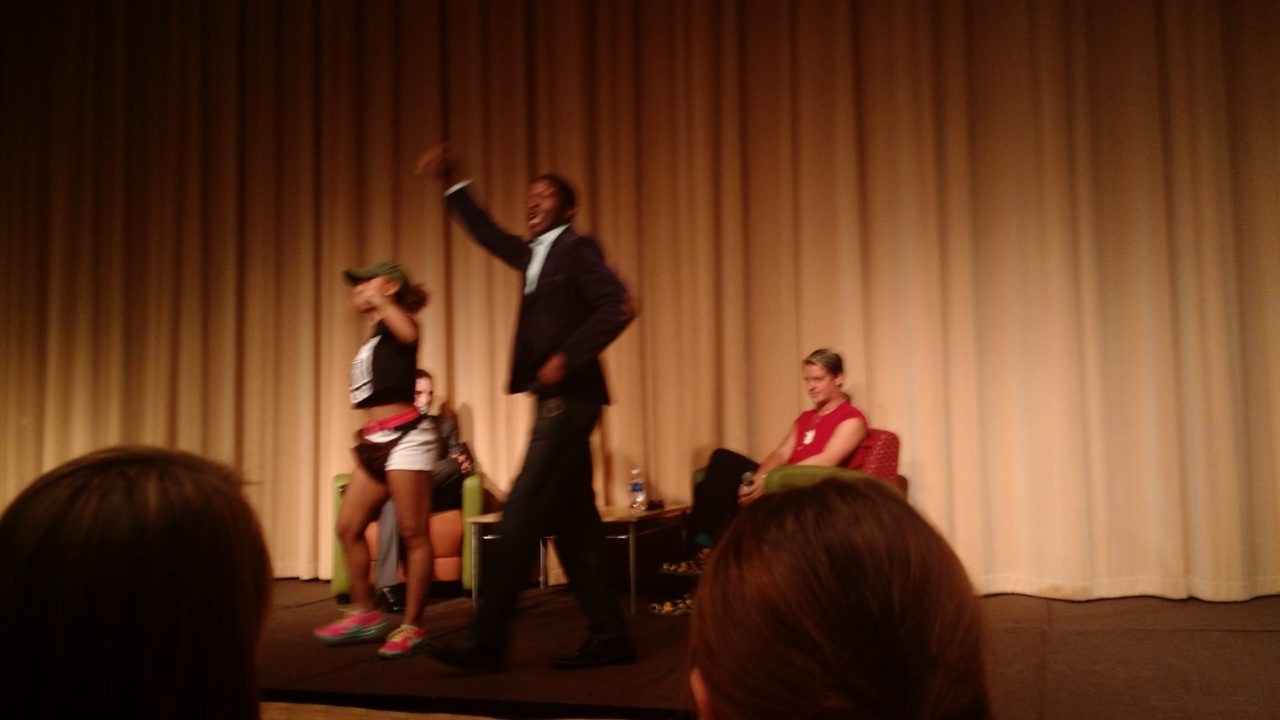 Kayla Johnson, the female ringleader of the mob that stormed the stage at DePaul yesterday, cited Valerie as a personal inspiration.
"There were Black women narratives, but institutionalized racism, sexism, and classism benefits from hiding those things from me" wrote Kayla on her personal blog. "Then, I met Doctor Valerie Johnson who exposed me to the realities of African American politics, but pushed me with her wisdom to go outside and do something about injustice. She also taught me the importance of self care and preservation after my choice of protest."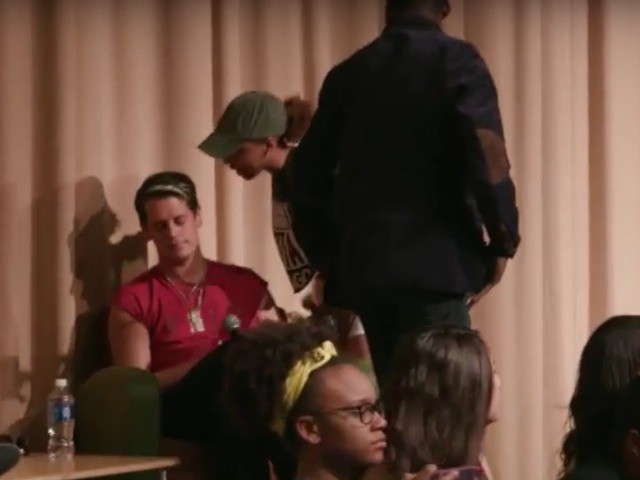 When Valerie Johnson learned of Kayla's actions at the event, in which she grabbed a microphone away from the president of the College Republicans and took several swings with her fist at the face of the speaker, she did not reprimand her student. Quite the contrary, in fact — she sent her a message of support on social media.
@kaylaliese_ I support your stand against bigotry!!! Hate won't prevail.

— Dr Valerie C Johnson (@DrVCJ) May 25, 2016
For the record, I don't have children, but support Kayla's stand against bigotry.

— Dr Valerie C Johnson (@DrVCJ) May 25, 2016
https://twitter.com/MisterMetokur/status/735594143896895488
Johnson believes that true democracy is impossible in the context of white privilege. Earlier this year, she wrote "Until we fully reckon with the cumulative socioeconomic advantages and disadvantages associated with past and continuing racism and white privilege, and begin open and honest public dialogue about race, all of our hopes and dreams of a democratic society will remain unrealized."
She also called a black rapper, RZA, "profoundly ignorant" over his endorsement of "all lives matter."
WOW! Profoundly ignorant! RZA claims 'all lives matter' and says more black men should 'clean up' https://t.co/qSTDUBbjjt via @blackvoices

— Dr Valerie C Johnson (@DrVCJ) January 10, 2016
She has also been at the forefront of diversity shakedowns at DePaul, taking a leading role in efforts to allocate more senior-ranking faculty positions to ethnic minorities. "All white faculty, who went up for tenure and promotion, received tenure and promotion, but all of the denials were faculty of color" complained Johnson in 2010.
You can follow Allum Bokhari on Twitter, add him on Facebook, and download Milo Alert! for Android to be kept up to date on his latest articles.