The second lead protester at last night's event at DePaul University has been identified as Kayla Johnson, the daughter of Juanita Johnson, who serves as the Chicago Police Department's Director of Administration.
Johnson rushed onto the stage behind Edward Ward, a political science graduate and minister who led the effort to shut down Breitbart Tech editor Milo Yiannopoulos' event. From the stage, Johnson shouted  at and taunted attendees. Eventually, she grabbed the microphone from an event organizer and taunted Yiannopoulos with it, taking several swings at his head.
https://www.facebook.com/photo.php?fbid=1124144000958913&set=a.146070328766290.19352.100000899704854&type=3&theater
According to Facebook, Johnson is an African and Black Diaspora Studies major at DePaul University. Her mother, Juanita Johnson, serves as the Director of Administration II for the Chicago Police Department.
https://www.facebook.com/photo.php?fbid=1026605974046050&set=pb.100000899704854.-2207520000.1464197155.&type=3&theater
Kayla's Twitter account, which has recently been set to private, indicates that she is a member of Strong DePaul, the student organization that supplied many of the protesters at last night's event. Her Twitter bio lists the Bible verse, Romans 8:38, which reads: "For I am persuaded that neither death nor life, nor angels nor principalities nor powers, nor things present nor things to come, 39 nor height nor depth, nor any other created thing, shall be able to separate us from the love of God which is in Christ Jesus our Lord."
Perhaps Kayla needs to be reminded of this bit of wisdom that her mother recently offered on Facebook.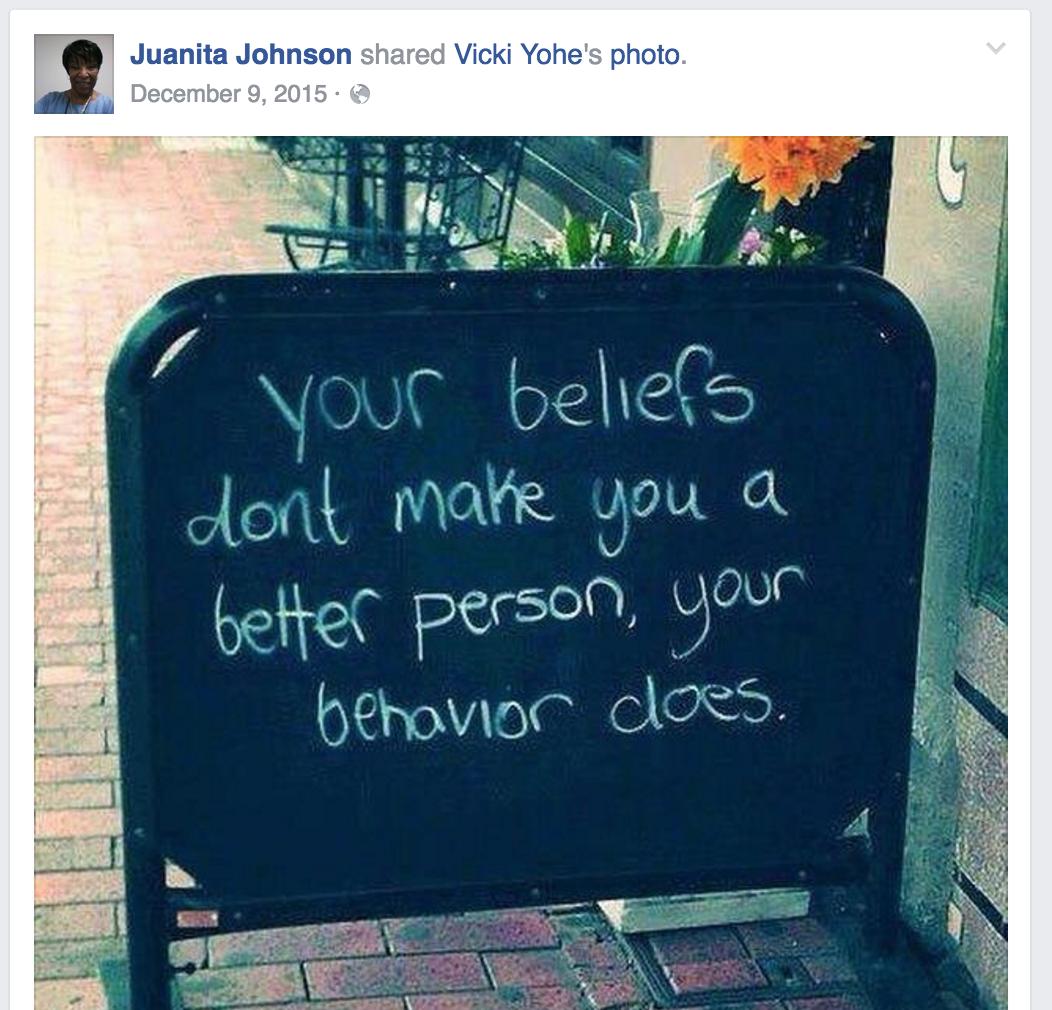 Tom Ciccotta writes about Free Speech and Intellectual Diversity for Breitbart. You can follow him on Twitter @tciccotta or on Facebook. You can email him at tciccotta@breitbart.com