Breitbart Senior Editor MILO spoke at Michigan State University today giving a speech titled 'Reclaiming Constantinople,' where left-wingers attempted to block doors to the venue, preventing attendees from getting inside. Protesters at the event were arrested and escorted through the lecture hall by campus police.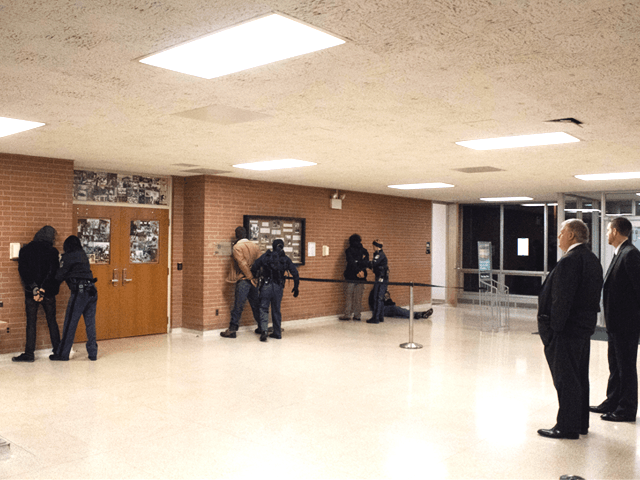 Protesters outside the event engaged in rowdy chanting prior to MILO's talk. Unbeknownst to them, they were also joined by MILO as his crew, who infiltrated the protest for several minutes only to reveal the troll to cheers from MILO fans waiting outside.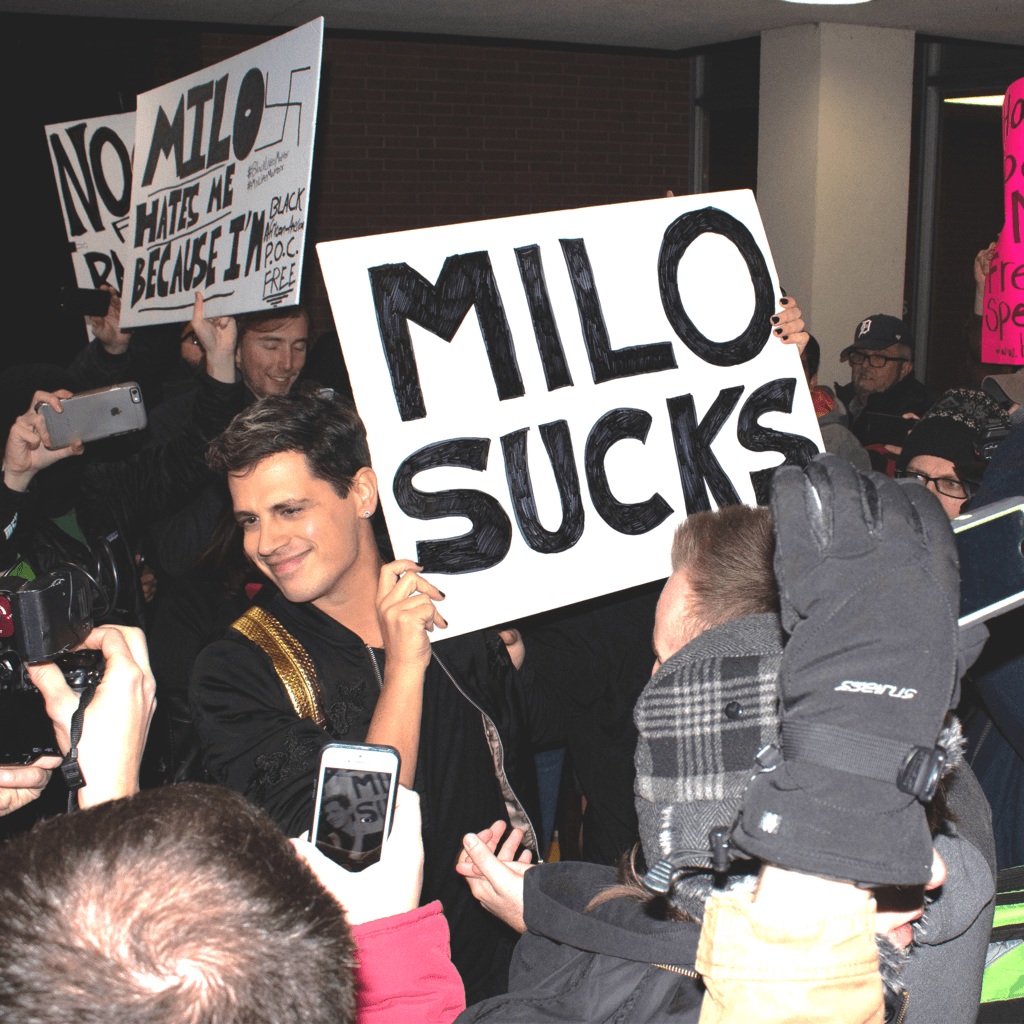 Soon police were forced to arrest protesters. According to a police sergeant at the event, approximately eight protesters were arrested after refusing to clear the sidewalk and allow access to the event.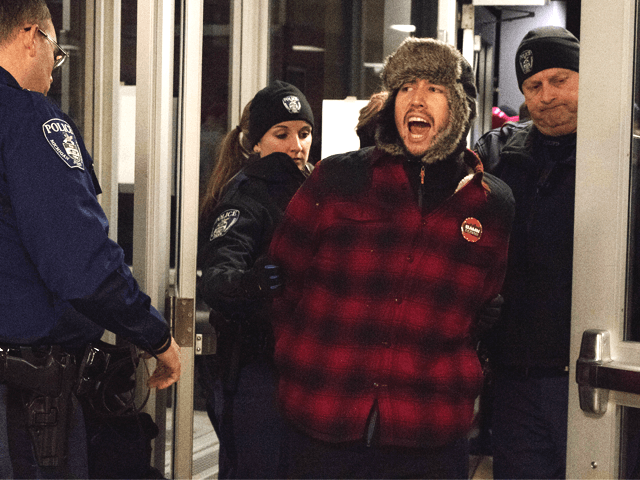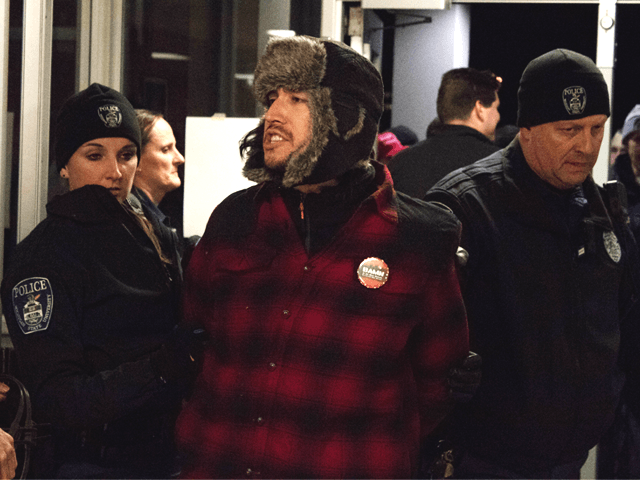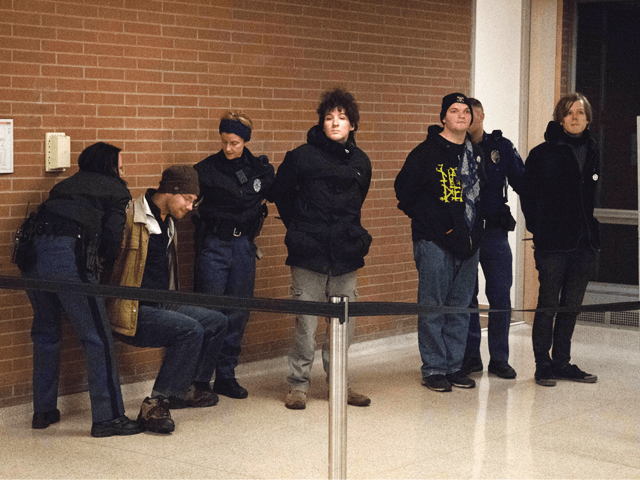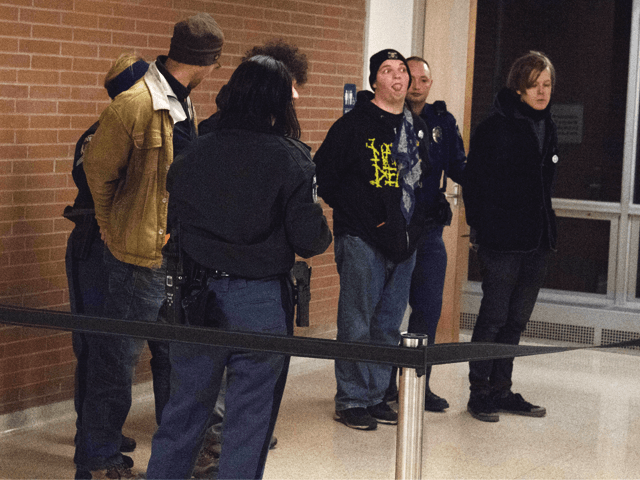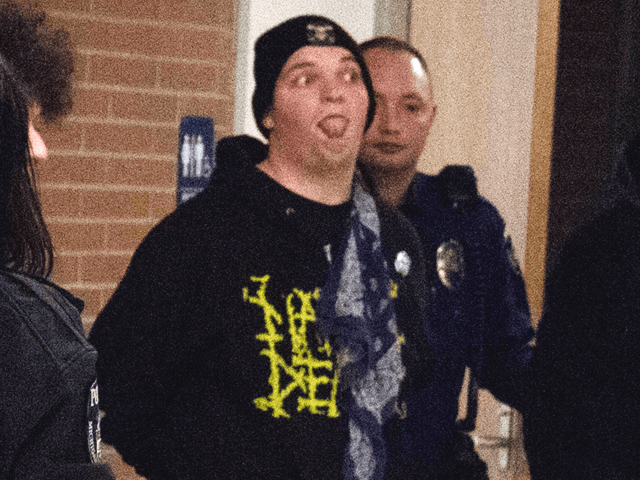 The protesters were handcuffed and escorted by police through the lecture hall, continuing to chant anti-MILO and anti-Trump slogans the entire time.
Watch the full video of the incident below.