A North Carolina congressman accuses the NBA of hypocrisy for pulling their 2017 All-Star Game from North Carolina but pursuing preseason games in China.
"I think it's going to end up harming them," Representative Robert Pittenger explains to Breitbart Sports about the NBA's stance. "There are millions of people who are disgusted with them. There's nothing consistent, sincere, thoughtful, or reasonable about their approach."
The second-term congressman told the NBA as much in a lauded letter. The Republican's missive to NBA Commissioner Adam Silver reads in part:
Last week, I met with constituents from China who outlined the Chinese government practice of forcefully harvesting vital organs as part of their oppression of religious minorities. Meanwhile, the NBA will start selling tickets for preseason games in China next week.

Is the NBA implying that China's abhorrent violation of basic human rights is acceptable, but North Carolina saying men shouldn't use the girl[s'] locker room is a bridge too far? What is the NBA's true priority? The unmistakable hypocrisy is clear to me.
The congressman's letter received 2.5 million shares on Facebook, inspired columns, and received praise from his colleagues. But it prompts the NBA to reconsider neither the All-Star Game boycott of Charlotte nor the preseason hoops hoopla in China.
"The NBA made a major statement by withdrawing their All-Star Game from North Carolina," Pittenger told Breitbart Sports about his rationale for writing the short letter. He further noted, "And I thought, 'How disingenuous! What hypocrisy!' The NBA is actively involved in pursuing their preseason games in China, with atrocious human rights problems ongoing for decades and not something new that just popped up."
North Carolina House Bill 2 restricts multiple-use public restrooms in the state's government buildings to people of the biological sex indicated on the entrances. China's policy of forced abortions for families with more than two children, ban on organized religions not overseen by the Communist Party, and widespread state censorship, critics of the NBA's decision  point out, represent far greater abuses of human rights than any infringement (real or imagined) in the Tar Heel State. China, unlike North Carolina, does not recognize gay marriage.
The Houston Rockets and New Orleans Pelicans compete October 9th in Shanghai and again on October 12th in Beijing. The league points out that its teams boast 20 past games played in China. "NBA Global Games China 2016 will feature a variety of off-court activities, including the fifth Fan Appreciation Day presented by Dongfeng Nissan on Oct. 7 in Shanghai, which will provide thousands of fans with the opportunity to participate in oncourt games and watch the Rockets and Pelicans showcase their skills," an NBA release notes. "The league will also conduct NBA Cares and Jr. NBA community events and league partners will host interactive fan activities."
Pittenger, a longtime Charlotte resident who represents some city residents among others in the area, laments the intrusion of politics upon sports. "I don't go home and watch the news," he divulges. "I watch baseball."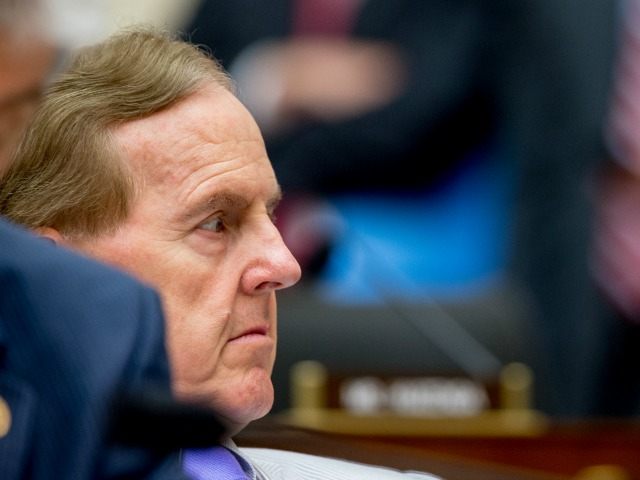 He laments that leisure activities often turned to by people seeking to escape politics now become ensnared in current-events controversies.
Pittenger exclaims, "Shame on the sports groups that allow themselves to be exploited. Play ball!"