Mexican authorities have raided close to a dozen houses in the state of Sinaloa as they continue their search for information leading to the new hideout of the elusive Joaquin "El Chapo"Guzman Loera. Recently Mexican authorities on the hunt for El Chapo came close to catching the famous narco after a monkey helped lead them to his hideout.
Just last week, Mexican authorities confirmed that Guzman Loera had been injured in during a hasty escape in the northwestern part of Mexico, but the injuries were not from a clash with authorities who continue to be hot on his trail, Breitbart Texas reported.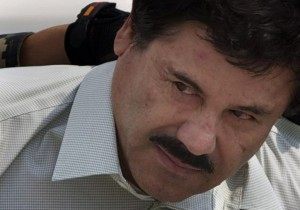 The near capture of the powerful drug lord was made possible thanks to a monkey named "Boots", Mexico's El Universal reported. The monkey, named after the character from the Dora The Explorer show, basically led authorities to the are where el Chapo had been hiding. The lead photo at the top of this page is believed to belong El Chapo, according to the Daily Mail.
According to El Universal, Guzman's wife Emma Coronel and his two daughters had been living near Mexico City to be close to him but had  moved to Sinaloa just days before the top capo carried out his brazen escape.  However in the move, the daughers left their beloved monkey behind.
As reported by Breitbart Texas, on July 11, Guzman Loera carried out a brazen escape from one of Mexico's maximum security prisons by going using a motorcycle through a mile long tunnel. The escape was further aided by guards who had been playing video games instead of checking the video feeds of the cell.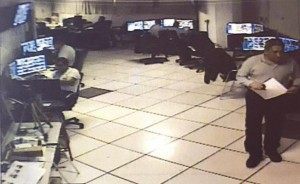 According to El Universal, after his escape, Coronel and his daughters reunited with Guzman. Once in their hideout, the girls asked their father to get them their beloved "Boots". El Chapo could not say no to his daughters and order his henchmen to bring him the monkey.
The capo's henchmen were not able to get the health permits to enable the monkey be flown from Mexico City to Sinaloa. Instead, they moved him by highways. Along those highways authorities on the hunt for El Chapo spotted the monkey riding in a late model top of the line Ford Mustang that Edgar Coronel Aispuro, Emma's brother had been driving. Authorities tried to use the monkeys general location to launch a series of operations in the mountain areas of Sinaloa where they came close to capturing the capo.
In the days after Guzman's recent escape through the mountains, federal authorities have raided multiple homes in Sinalao where they have seized drugs, weapons and cash in an effort to locate the  capo.
It remains unclear if El Chapo managed to take his monkey during his most recent escape.
Ildefonso Ortiz is an award winning journalist with Breitbart Texas you can follow him on Twitter and on Facebook.