Breitbart Texas traveled to the Mexican States of Tamaulipas and Coahuila to recruit citizen journalists willing to risk their lives and expose the cartels silencing their communities.  The writers would face certain death at the hands of the various cartels that operate in those areas including the Gulf Cartel and Los Zetas if a pseudonym were not used. Breitbart Texas' Cartel Chronicles are published in both English and in their original Spanish. This article was written by Ciudad Victoria's "M.A. Navarro." 
CIUDAD VICTORIA, Tamaulipas — The drug cartel known as Los Zetas continues to have a series of internal fights amongst its members resulting in renewed violence in this city.
This weekend, a crew of gunmen carried out a drive-by shooting at a nightclub previously known as Polox. One of the nightclub's security guards was grazed by a bullet but is expected to recover. Polox is the same bar where, as previously reported by Breitbart Texas, a crew of gunmen killed one gunman and injured a second one as part of the ongoing violence between the two criminal factions of Los Zetas.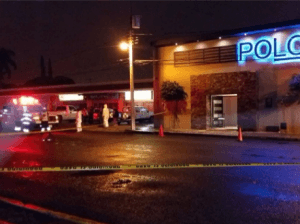 Moments after the gunmen attacked the bar, two narco-banners were hung in two separate sections of Ciudad Victoria calling out one of the top Zetas in the region.
"We have always been here bastards, the fight continues, come out to defend your turf you sons of (expletive) Pancho Carreon fall in line first you say yes and then no."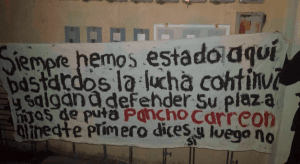 Pancho Carreon is a top Zeta boss that operates in the rural cities of Llera, Mante, and Xicotencal. Hehas been at a position of leadership for several years. The man has managed to avoid capture by state and federal authorities, but this time he is the target of rival gunmen who are trying to wrestle for control of the Los Zetas cartel. The internal struggle has set off a various shootouts, executions, kidnappings and other violent attacks in the central part of the state.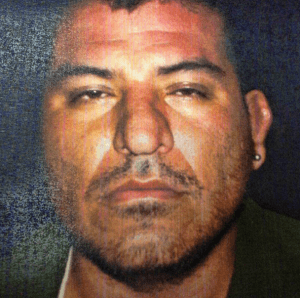 Pancho Carreon has been identified as one of the leaders responsible for multiple kidnappings and extortions in his his Plaza or region of control. The man is also the one that ultimately gives the order to "cook" or dispose the bodies of the victims whose relatives do not pay the demanded ransom.
According to intelligence information provided to Breitbart Texas, in August 2007, Carreon's wife, son and niece were kidnapped by his rivals. They have never been seen since.
Authorities in this city have been on high alert following the increase in violence. Soon after the attack at Polox, authorities were able to arrest three men in connection to the case.