MATAMOROS, Tamaulipas — Authorities managed to rescue 301 Central American migrants kidnapped by 16 members of the Gulf Cartel who kept them under threats in several stash houses throughout the city.
The rescues were carried out throughout Matamoros, based on intelligence operations where Mexican soldiers and state agents managed to locate six stash houses. According to information revealed to Breitbart Texas by Mexican authorities, the operation began after military authorities received anonymous tips about kidnapped people in a house. Investigators were able to locate and raid the various stash houses in the neighborhoods of San Manuel, Las Cumbres, Palmares, and Villa Las Torres. The rescued victims turned out to be migrants from Guatemala, Honduras, El Salvador, Nicaragua, and Mexico reportedly bound for the United States.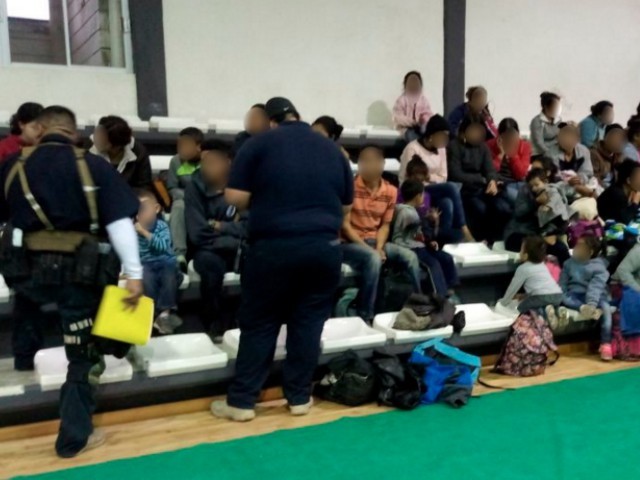 As part of the initial interviews, the Central Americans claimed to have paid $4,000 each to illegally enter the United States but they were kidnapped by the Gulf Cartel instead. The migrants said they arrived to Matamoros inside tractor trailers.
Authorities revealed that the 16 suspected kidnappers that were arrested at the stash houses remain in federal custody while the migrants have been turned over to Mexican immigration authorities.
Editor's Note: Breitbart Texas traveled to the Mexican States of Tamaulipas, Coahuila, and Nuevo León to recruit citizen journalists willing to risk their lives and expose the cartels silencing their communities.  The writers would face certain death at the hands of the various cartels that operate in those areas including the Gulf Cartel and Los Zetas if a pseudonym were not used. Breitbart Texas' Cartel Chronicles are published in both English and in their original Spanish. This article was written by "J.A. Espinoza" de Tamaulipas.