MCALLEN, Texas – A convicted Mexican drug cartel kidnapper and suspected assassin will spend 40 years in prison for carrying out a kidnapping in this border city under orders from his bosses in Mexico.
On Thursday, Martin Casimiro Margarito went before U.S. District Judge Micaela Alvarez who handed down a 480 month prison sentence on the case and set a $25,000 fine on his as well. Once his sentence is completed, Casimiro expected to face deportation procedures.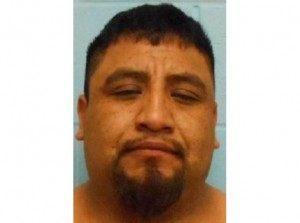 Alvarez noted that "this kind of conduct goes on routinely in Mexico and unfortunately is seen more and more in Texas," information released to Breitbart Texas by the U.S. Attorney's Office revealed.  "Alvarez hoped that this sentence would not only serve as a deterrent to Margarito himself but also to anyone seeking vengeance for a debt owned."
The kidnapping in question took place on January, 2015 when, according to court documents obtained by Breitbart Texas, Martin Margarito Casimiro and 17-year-old Silvestre Lopez held Gustavo Burr and Andres Reyes at gunpoint at a north McAllen house, in order to collect money owed to a Mexican drug boss.
Burr was able to escape from the stash house and ran down the street with ropes still tied around his arms and legs, asking for help. Authorities responded to the scene and found a second kidnapping victim as well as various men attempting to flee the house. Authorities also recovered two handguns and an AR-15 rifle. The kidnapping appears to have been over a $300,000 drug debt.
In addition to the double cartel kidnapping, Casimiro also is facing capital murder charges in a Texas State Court for his role in a double kidnapping and execution tied to human smuggling, Breitbart Texas reported.
The execution took place in October 2014 when "three large Hispanic" men kidnapped in broad daylight 39-year-old Elia Margarita Flores in the border city of Pharr Texas. Authorities learned that the truck belonged to 24-year-old Victor Manuel Garcia who had also been kidnapped.
Days later, on November 4, workers in a rural area found the Garcia's remains stuffed inside trash bags in the northern part of the border county of Hidalgo. Less than a week later authorities found Flores' decomposed body in a rural area near the border town of Donna.
The execution of the two is tied to the trafficking of illegal aliens through South Texas while authorities have not said the name of the organization, as reported by Breitbart Texas, human smuggling has become a big money maker for Mexico's Gulf Cartel.
Ildefonso Ortiz is an award winning journalist with Breitbart Texas you can follow him on Twitter and on Facebook.