Breitbart Texas traveled to the Mexican States of Tamaulipas and Coahuila to recruit citizen journalists willing to risk their lives and expose the cartels silencing their communities.  The writers would face certain death at the hands of the various cartels that operate in those areas including the Gulf Cartel and Los Zetas if a pseudonym were not used. Breitbart Texas' Cartel Chronicles are published in both English and in their original Spanish. This article was written by Coahuila's "JM Martinez" and Breitbart Texas' Ildefonso Ortiz.
PIEDRAS NEGRAS, Coahuila — Terror continues to take hold of this border city as the number of gruesome beheadings by the Los Zetas drug cartel continues to grow. Just days after Los Zetas had beheaded three informants and made a gory show of spreading their heads around the city, they have done it again.
On Tuesday, shortly after 8 p.m., authorities responded to emergency calls at parking lot of the Soriana shopping center just outside of a store called Coppel on the corner of Industrial Avenue and Mendoza Berrueto Boulevard in the border city of Piedras Negras, just south of Eagle Pass, Texas. In the parking lot, authorities located a human head wrapped in a black plastic bag that had been left next to a Cadillac Escalade.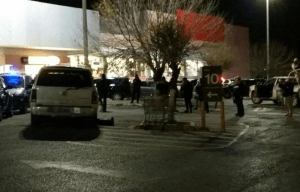 Authorities cordoned off the area as they began to document and gather evidence before eventually removing the human remains from the area.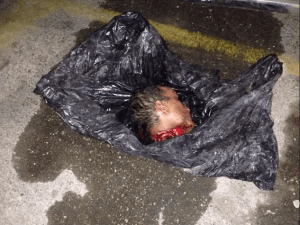 Shortly after 10 p.m., authorities responded to a second call about human remains in an empty lot near the red light district. Authorities arrived to the area and discovered the body of the severed head that had been found just hours before. investigators documented the evidence and took the body to the morgue to carry out an autopsy and other investigative procedures.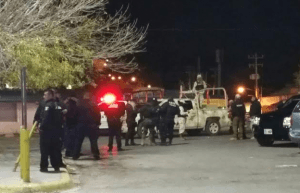 This fourth beheading comes just days after, as Breitbart Texas reported, Los Zetas had kidnapped and beheaded three victims who had been providing authorities with information. The victims have since been identified as 33-year-old Eliseo Ruiz Santos, 37-year-old Claudia Elizabeth Hernandez Cardenas and 17-year-old Cristian Ramos Alvarado.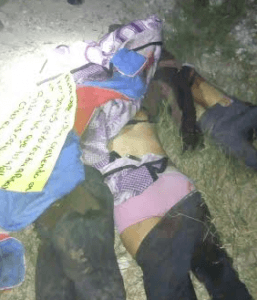 In that case, Los Zetas left a poster board warning the public that anyone who trusted the GATES (special anti-cartel police unit) would receive a similar fate.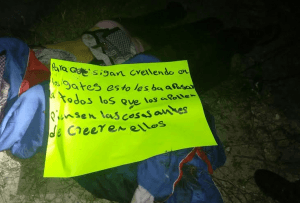 The rash of kidnappings and beheadings come just days after, as Breitbart Texas reported, a Coahuila court ordered the release of nine police officers who had previously been convicted for working with Los Zetas. While authorities have not made any public statements on the case, investigators believe the two cases are closely related.
Tuesday's beheading came as a slap to the face of Coahuila government officials since, just hours before the fourth head was found, Secretary of State Victor Zamora held a press conference to announce the capture of three gunmen that he believes are responsible for the three earlier beheadings.
Zamora identified the three detainees as Juan Enrique "La Sirena" Pena Zapata, Ernesto "El Pollo" Juantos Vasquez and Carlos Gerardo "La Chiva" Flores Rodriguez.