Breitbart Texas traveled to the Mexican States of Tamaulipas and Coahuila to recruit citizen journalists willing to risk their lives and expose the cartels silencing their communities.  The writers would face certain death at the hands of the various cartels that operate in those areas including the Gulf Cartel and Los Zetas if a pseudonym were not used. Breitbart Texas' Cartel Chronicles are published in both English and in their original Spanish. This article was written by Ciudad Victoria's "M.A. Navarro".
CIUDAD VICTORIA, Tamaulipas — The interim mayor in this city has asked the public to not go out at night as two rival factions of the Los Zetas Cartel continue a bloody struggle over lucrative drug territories.
Over the weekend, Interim Mayor Fernando Mendez Cantu asked citizens to stay home after 11 p.m., the local news paper Hoy Tamaulipas reported.
"We all have the common sense to protect ourselves, to not partake in activities outside of regular hours," Mendez Cantu said. "Basically to not expose ourselves."
As previously reported by Breitbart Texas, Ciudad Victoria has been ground zero for a fierce turf war between Los Zetas cartel and Grupo Bravo, a splinter group that is looking to take over the region.
In recent weeks, Grupo Bravo has stepped up their attacks on Los Zetas by targeting beer and liquor business as well as night clubs. The attacks have been dramatic with some of those caught on video.
On Thursday, a group of gunmen executed a taxi driver near the Las Palmas neighborhood.
Soon after the interim mayor delivered his warning, a group of gunmen carried out a brazen attack at a junkyard at the intersection of 8 Zeros and Bravo streets. There responding authorities found the bodies of two men who had been recently shot.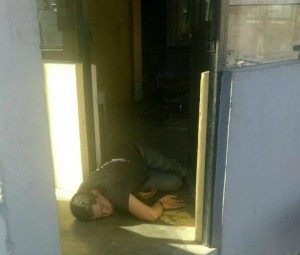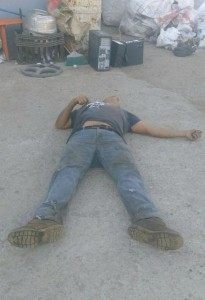 Later on Friday, crews of gunmen targeted multiple restaurants and bars injuring a woman who was described as a bystander. The woman was listed as being in critical condition with a gunshot wound to her head.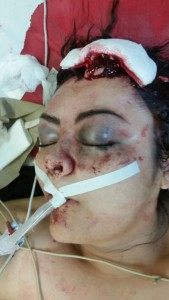 Just one day later, on Saturday, cartel gunmen executed another man at a beer store called Modelorama near the intersection of 17th and Veracruz streets.