Breitbart Texas traveled to the Mexican States of Tamaulipas and Coahuila to recruit citizen journalists willing to risk their lives and expose the cartels silencing their communities.  The writers would face certain death at the hands of the various cartels that operate in those areas including the Gulf Cartel and Los Zetas if a pseudonym were not used. Breitbart Texas' Cartel Chronicles are published in both English and in their original Spanish. This article was written by "M.A. Navarro" from Ciudad Victoria. 
CIUDAD VICTORIA, Tamaulipas — Two rival factions of the Los Zetas drug cartel fighting over lucrative territories are engaging in a constantly increasing wave of gory executions, shootouts and kidnappings that are terrorizing average citizens in this border state.
In one of the most gory execution to date, a group of gunmen kidnapped a local businessman, beheaded him and placed his head inside of an ice chest. The head was left behind with a narco-message threatening a top prison official in this city.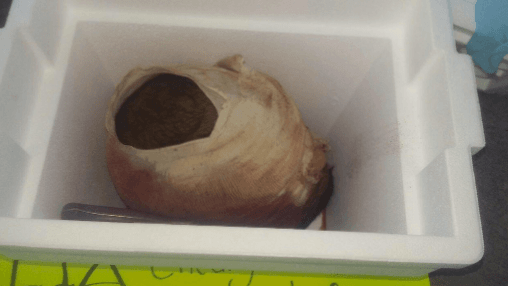 Here is the narco message: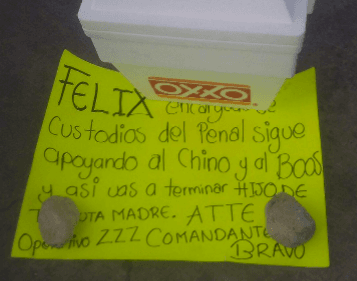 Just one day after the gory execution, the gunmen began to disseminate a video of the exact moment when they execute the victim. The video was shared around Ciudad Victoria on the mobile messaging application Whatsapp and through the Cartel Chronicles project, Breitbart Texas was able to obtain a copy of the execution.
The video shows a blindfolded burly man sitting down with his hands tied in front of him. Behind him a young looking cartel enforcer wears a face-mask as he dances around with a hacksaw.
The victim has since been identified as Héctor Alfredo Vásquez Navarro, a used car lot owner who allegedly had ties with one of the Los Zetas factions.
The cartel enforcer uses the hacksaw to slowly slice through the man's neck. He can bee seen taking his time cutting through the neck as blood begins to trickle down the victim's white shirt.
After a while, the victim is seen laying on his side as the cartel enforce continues to move the hacksaw back and forth.
This execution, along with multiple others that took place during the weekend, are part of an ongoing civil war that has broken out between two rival factions of Los Zetas drug cartel. As previously reported by Breitbart Texas, one faction called Grupo Bravo or "Old School Zetas" (Vieja Escuela), has taken on another faction called Cartel Del Noreste (CDN) which formerly had control of this city as well as the city of Nuevo Laredo. In recent days, Grupo Bravo had given CDN a 24-hour notice to get their family members out before they became fair game. In response, the CDN carried out a drive by shooting on Saturday morning where they opened fire on a local house. They left behind a banner of their own threatening anyone who helped their rivals.
That same day, authorities responded to a small apartment on top of a  local beer store and convenience store called Galvan's 2 in the city's south side. They discovered the bodies of a husband and wife who had been asphyxiated with trash bags wrapped over their heads. The couple's children were not found. Neither cartel took credit for this murder.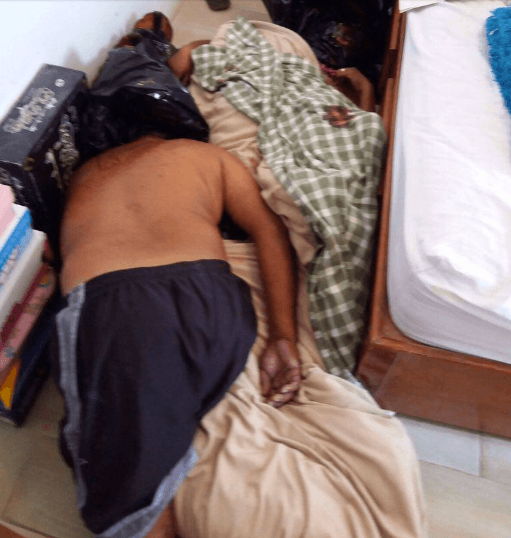 Just one day later, authorities responded to the city's outer limits in the Las Palmas neighborhood in response to a man who had been gunned down. Neither cartel group took credit for this murder.
On Monday afternoon, cartel gunmen from Grupo Bravo caused panic in this city when they delivered the severed head of Vasquez Navarro. It remains unclear when they kidnapped and beheaded him. The head was placed inside of an ice chest and next to a poster-board with a threatening message for the head of prison guards at the local state prison.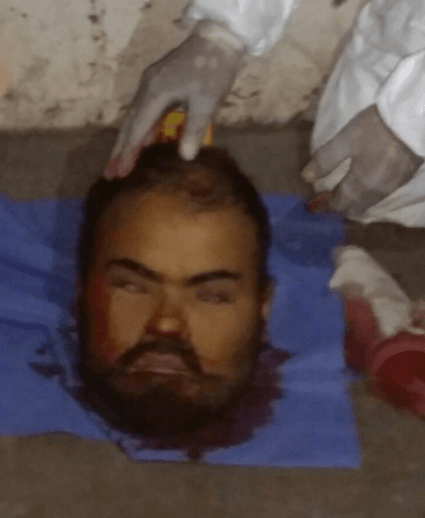 On Tuesday afternoon, the violence continued with yet another man being shot multiple times by cartel gunmen in the city's south side.