A top professional soccer player who had been kidnapped by cartel gunmen in the border state of Tamaulipas escaped from his captors. Government officials; however, are taking credit for his "rescue." A narco message accused police forces of protecting the Los Zetas cartel faction that had kidnapped Pulido.
On Saturday night a team of cartel gunmen kidnapped top soccer player Alan Pulido and his girlfriend in Ciudad Victoria, the state capital of Tamaulipas, Breitbart Texas previously reported. Almost immediately the case drew worldwide attention since Pulido is currently professional soccer player with the Greek team Olimpyakos. Before playing in Greece, Pulido played with a professional team owned by Nuevo Leon Autonomous University called Tigers as well as with Mexico's National Team.
While most kidnappings and other violent acts in Tamaulipas have been met with indifference by state officials who routinely try to minimize the out of control crime in the state, in the case of Pulido, authorities sent out a massive search party that included military and police forces that proved unsuccessful in finding and rescuing Pulido.
According to Mexico's Proceso Magazine, the cartel faction known as Vieja Escuela Z hung a banner and issued a statement on social media claiming that Tamaulipas police forces had been protecting the cartel members of the CDN who had kidnapped Pulido. The message by the Vieja Escuela Z claims that police officers had helped CDN leaders escape after the kidnapping.
After Pulido managed to escape and was taken to a local hospital to be checked out, Tamaulipas governor Egidio Torre Cantu rushed to the hospital to take photos with him and praise the work done by his police forces.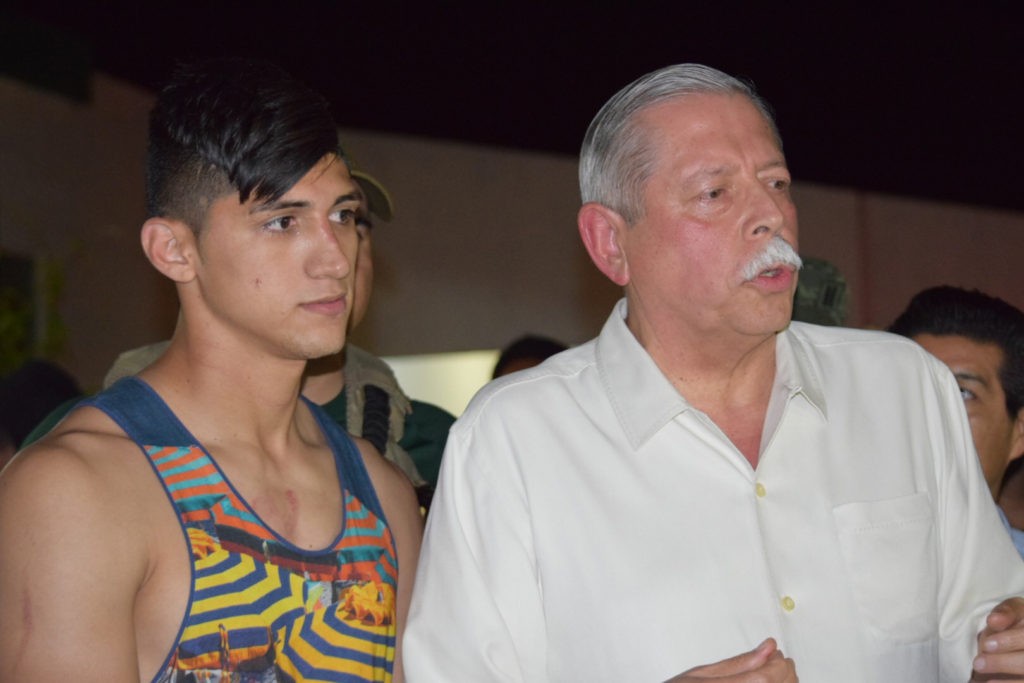 During a news conference, Tamaulipas Attorney General Ismael Quintanilla tried to take credit for the rescue as he went into detail about all the police forces deployed during the operation. Police forces, military forces and three helicopters were used to set up roadblocks and search parties in an effort to find the missing athlete, Quintanilla said.
According to Quintanilla, Pulido escaped from his captors by charging at one of them, taking his weapon and calling 066 (emergency number in similar to 911) and giving his location.
"Because our forces were out searching for him they were able to immediately respond and secure his release," Quintanilla said.
As Breitbart Texas previously reported, Ciudad Victoria has been ground zero for a fierce war between two rival factions of the Los Zetas cartel that has led to a spike in ransom kidnappings, shootings, shootouts and gory executions that have spread terror among the local residents. One of the factions is known as Grupo Bravo/ Vieja Escuela Z (Old School) while the other faction is known as Cartel Del Noreste (CDN).
The way authorities responded to the kidnapping caused a negative reaction on social media where user repeatedly asked if the victim had to be famous for the Tamaulipas government to care about a kidnapping.  As Breitbart Texas previously reported, Tamaulipas has been a hub for kidnapping as various cartels have resorted to the measure as a way to make fast money.
Ildefonso Ortiz is an award winning journalist with Breitbart Texas you can follow him on Twitter and on Facebook.