Five soldiers from Fort Hood are dead and four others are missing after flood waters swept a tactical vehicle into a flood-swollen stream on the Army post. Three other soldiers were rescued shortly after the incident and are listed in stable condition.
Searchers continue to hunt for the four missing soldiers on Friday morning. The bodies of two soldiers were found late Thursday night and three other bodies were found right after the 2 ½ ton truck flipped over while a crossing of the flooding Owl Creek was attempted. The truck capsized as the driver attempted to cross, the Associated Press reported on Friday morning.
Ground and helicopter crews continue to search a 20-mile long section of Owl Creek. The Army is using aircraft, K-9 search teams, swift-water rescue watercraft and heavy trucks in the search.
The truck, called a Light Medium Tactical Vehicle, resembles a flatbed truck with a walled bed. It is used as a troop carrier.
"Our thoughts and prayers go out to the soldiers, their families and the Fort Hood community, and continue to be with those still unaccounted for," Texas Governor Greg Abbot said in a statement obtained by Breitbart Texas. "Texas stands ready to provide any assistance to Fort Hood as they deal with this tragedy. The brave men and women stationed at Fort Hood and across our country put their lives on the line every day, and be it through rescue operations or on the battlefield, Texas will forever remain grateful for their sacrifices."
Owl Creek winds through the hilly, heavily wooded terrain at the northern edge of Fort Hood.
The deaths of the soldiers adds to the six other people who have been killed by flood waters in this latest round of torrential rains across the Lone Star State.
Four people died in Washington County alone after 22 inches of rain created rapidly rising water conditions along New Year's Creek. In one of these deaths, an Army soldier was killed when his truck was washed off a bridge that crosses that creek on Highway 105, east of Brenham. The soldier, and new father, posted photos from inside his truck as the waters rose around the cab of his pickup truck, Breitbart Texas' Lana Shadwick reported. He posted, "And all I wanted to do was go home."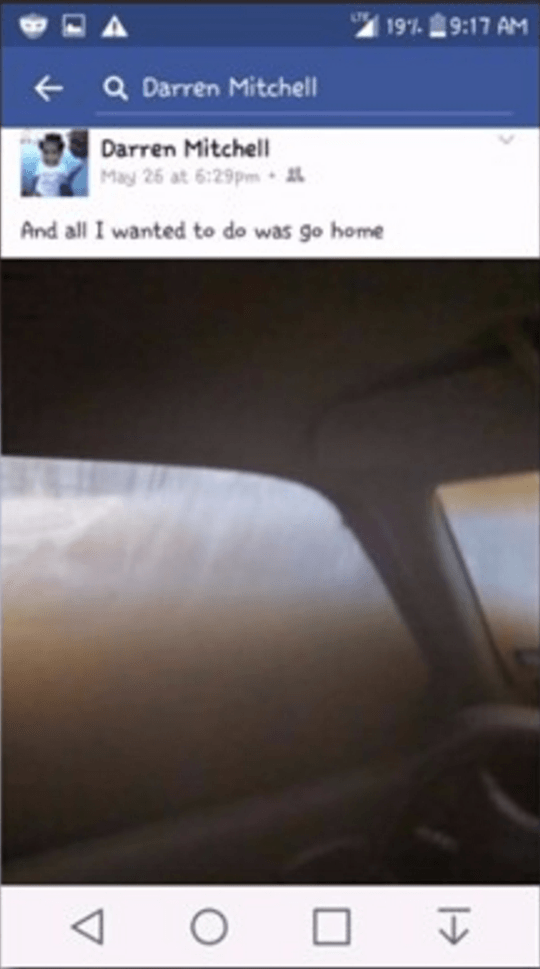 Authorities across Texas continue to monitor developing storms that are expected to dump an additional 10 inches of rain into already flooded areas of the state over the next few days. As much as 6 inches of rain fell in southeastern Harris County (Houston) alone in the past 24 hours. In Fort Bend County, southwest of Houston, an additional 1.5 to 2.5 inches of rain fell around the area where the Brazos River is already well above flood stage near Richmond, Texas. Similar conditions occurred further downstream in Brazoria County.
More than 700 flood victims have been evacuated from their homes in the Richmond area alone.
Governor Abbott declared 31 Texas counties as disaster areas on Wednesday, Breitbart Texas reported.
Bob Price serves as associate editor and senior political news contributor for Breitbart Texas and is a member of the original Breitbart Texas team. Follow him on Twitter @BobPriceBBTX.