MCALLEN, Texas — Two members of a school board with a long history of corruption and misspending of government funds have been sent to prison for extortion and bribery.
On Tuesday morning, 54-year-old Eloy Infante and 45-year-old Elpidio Yanez went before U.S. District Judge Randy Crane who sentenced them to 46 months and 37 months in prison respectively. Infante and Yanez were board members with the Donna Independent School District who had demanded bribes from contractors while in office; they pled guilty to the charges in January.  Crane also sentenced 50-year-old Adria Guerrero to 18 months in prison for his role as a middle-man in the scheme.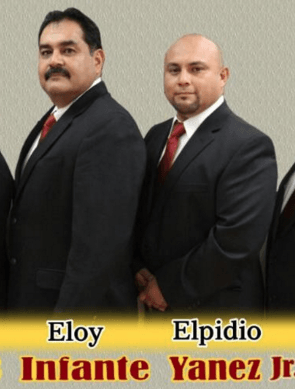 As Breitbart Texas previously reported, the board members admitted that from February to May 2015, they  demanded money from a private business in order to continue providing services to Donna ISD. Guerrero admitted to having been the go-between.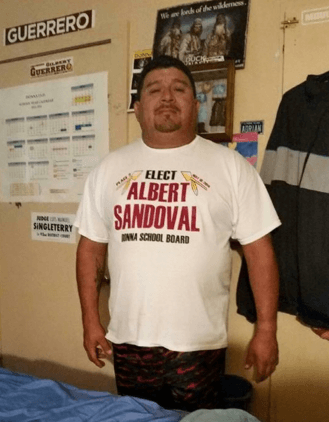 Breitbart Texas has been reporting on the corruption that has taken place in Donna since November 2014 when a new faction took control of the school board. The new faction, under the command of president Albert Sandoval and with the help of Yanez, Infante, Tomasa Ramos and Nick Castillo, began to hand out contracts to their allies and retaliating against their detractors.
The vendettas have landed the school board in federal court on multiple lawsuits that the board has been settling at the expense of taxpayers. One of those lawsuits went to court earlier this year where a jury found that the board had abused their power and ruled in favor of the plaintiffs.
One of the scandals that Breitbart Texas uncovered in Donna dealt with Sandoval and his crew terminating the school's law firm which charged an $80,000 retainer. Sandoval and the board then hired a local attorney at a higher retainer of $300,000 per year in addition to a fee of $250 per hour worked. The additional expenses were passed on to the taxpayers.
As previously reported by Breitbart Texas, Robert J. Salinas, the school attorney is a previously convicted felon who served a prison sentence on money laundering charges but was able to regain his law license from the State Bar of Texas. In addition to squandering tax money on attorney's, bribes and contracts, the school board traveled to Las Vegas to go see Hillary Clinton speak at a conference,  Breitbart Texas, previously reported. Tomasa "Tammy" Ramos, one of the school board members was married during the trip.
The board has targeted another member and the school superintendent, who have tried to stop the corruption. They had the school police chief arrest them on trumped up bribery charges that were dismissed when a grand jury decided to no-bill the case, meaning the evidence was not there.  Earlier this year, the school district lost an election for a $22 million bond. The loss was seen as a rejection by the voters of Donna who appear to have lost faith in the school board.
Ildefonso Ortiz is an award winning journalist with Breitbart Texas you can follow him on Twitter and on Facebook.