NUEVO LAREDO, Tamaulipas — War broke out in the streets of Nuevo Laredo as rival cartel factions clashed in their ongoing struggle for power. During the fighting, members of the Los Zetas cartel ambushed the Mexican military. Unofficial information points to dozens of victims being shot.
Information released by the Tamaulipas government points to four gunmen and one soldier dying in addition to six other soldiers being injured in the clash.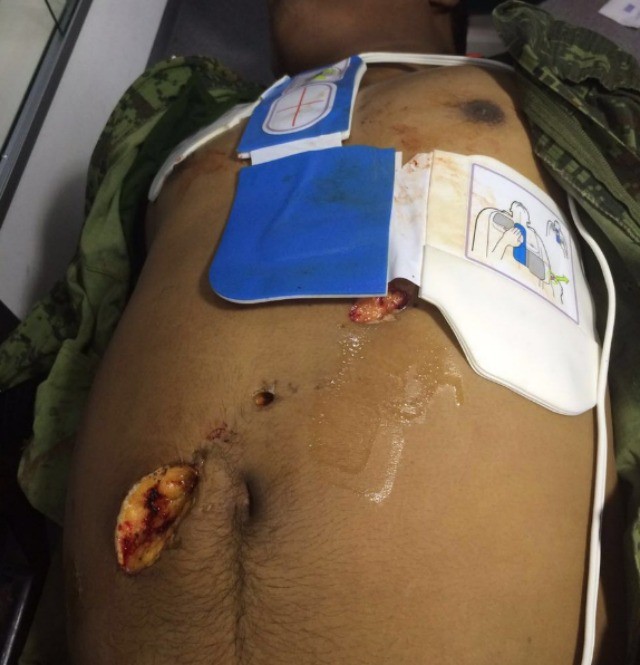 In addition to the military injuries, sources point to multiple gunmen being shot during the clashes between the two rival cartels. 
The first clash involving the military took place shortly after 9 p.m. in the western side of Nuevo Laredo in the La Fe neighborhood when the Mexican military was responding to an ongoing firefight between rival cartel factions. As the military troops approached, a convoy of gunmen ambushed them near a shopping center, in the clash, one soldier died while six others were injured.
The second clash involving the military took place at 9:50 along Boulevard Colosio, one of the city's main avenues. A military convoy that had been searching for gunmen came under fire. In an effort to fight off he attack, the Mexican military killed four of the gunmen.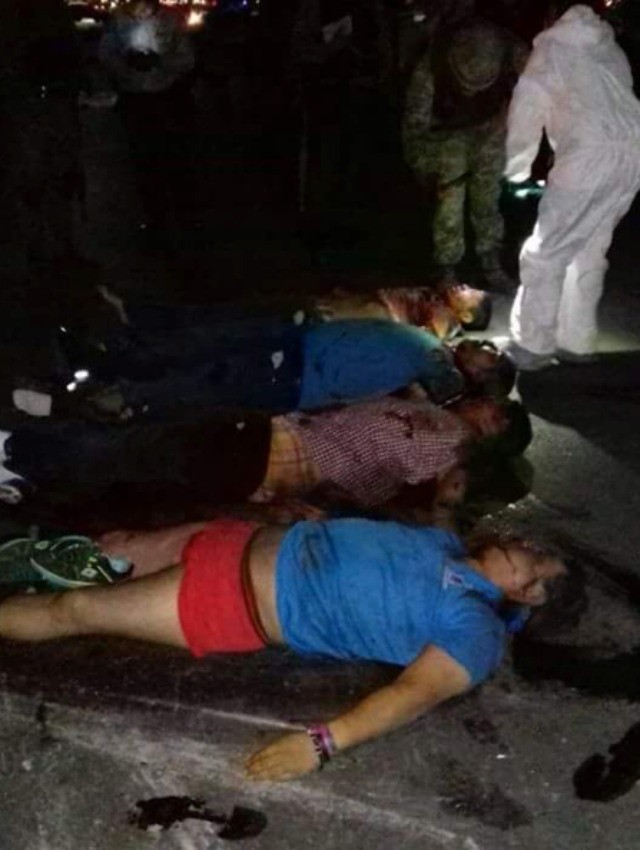 Information obtained by Breitbart Texas points to the gun battles being the latest episode in the ongoing Los Zetas civil war. As Breitbart Texas has been reporting on for more than nine months, one faction of the Los Zetas known as Cartel Del Noreste (CDN) has been trying to keep control of their territories amid the ongoing attacks from their rivals known as Grupo Bravo and Vieja Escuela Z (Old School Z).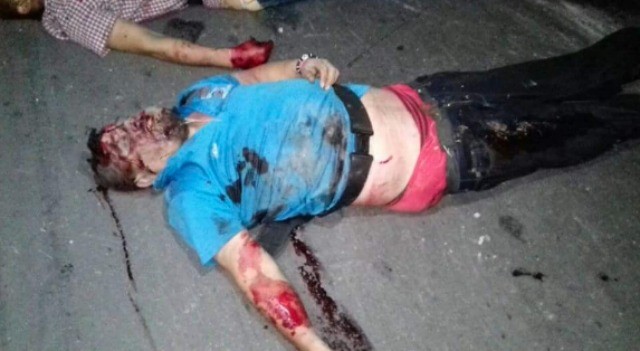 On Monday, the Vieja Escuela faction began to disseminate a message through social media warning residents to avoid going to bars and other establishments because of the escalating violence. In the message, the cartel faction announces a new alliance calling themselves Carteles Unidos (United Cartels). The new alliance was allegedly formed  between the Vieja Escuela, Grupo Bravo, the Gulf Cartel and two new groups calling themselves Talibans and Wero 74.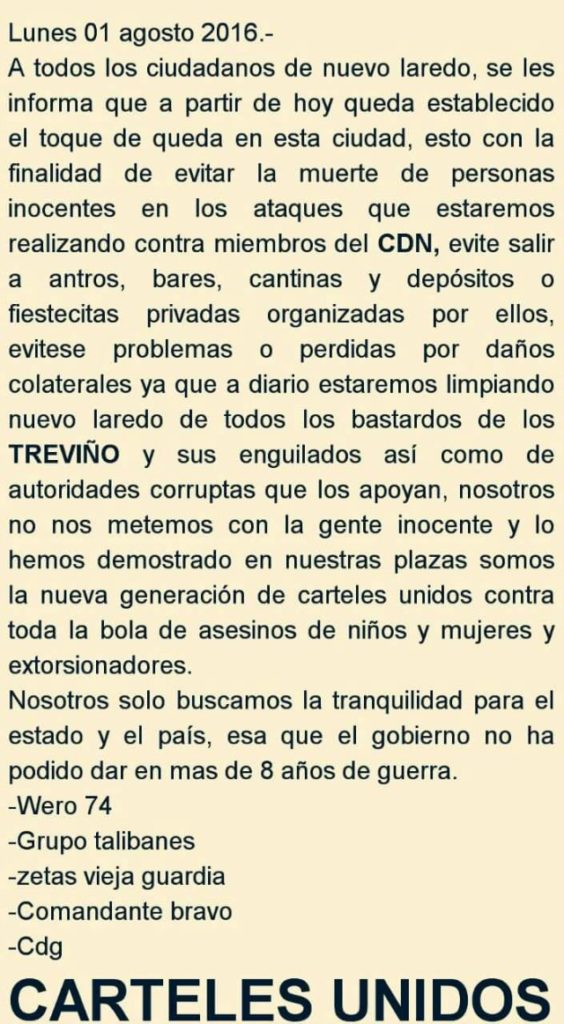 Editor's Note: Breitbart Texas traveled to the Mexican States of Tamaulipas, Coahuila and Nuevo León to recruit citizen journalists willing to risk their lives and expose the cartels silencing their communities.  The writers would face certain death at the hands of the various cartels that operate in those areas including the Gulf Cartel and Los Zetas if a pseudonym were not used. Breitbart Texas' Cartel Chronicles are published in both English and in their original Spanish. This article was written by "M.A. Navarro" from Ciudad Victoria and Breitbart Texas' Ildefonso Ortiz.