NUEVO LAREDO, Tamaulipas — Exclusive images obtained by this outlet revealed that cartel gunmen have begun to set fire to their rivals while they are still alive, as part of the ongoing war between opposite factions of the Los Zetas cartel that are fighting for control of this border state.
The images speak for themselves as they show the bodies of at least two individuals who are believed to have been captured cartel gunmen.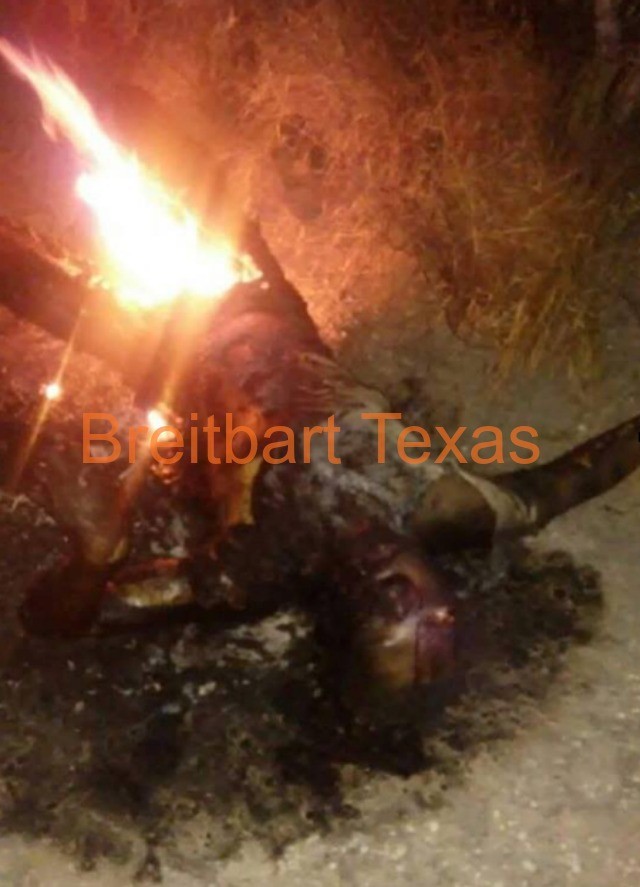 The images revealed in detail how the victims contorted their bodies as the flames continues to consume them. The victims have not been identified, thus turning them into just one more notch to the list of the anonymous victims in Tamaulipas.
The graphic images obtained by Breitbart Texas illustrate one more chapter of the fierce war being fought between rival factions of the los Zetas Cartel for almost 10 months.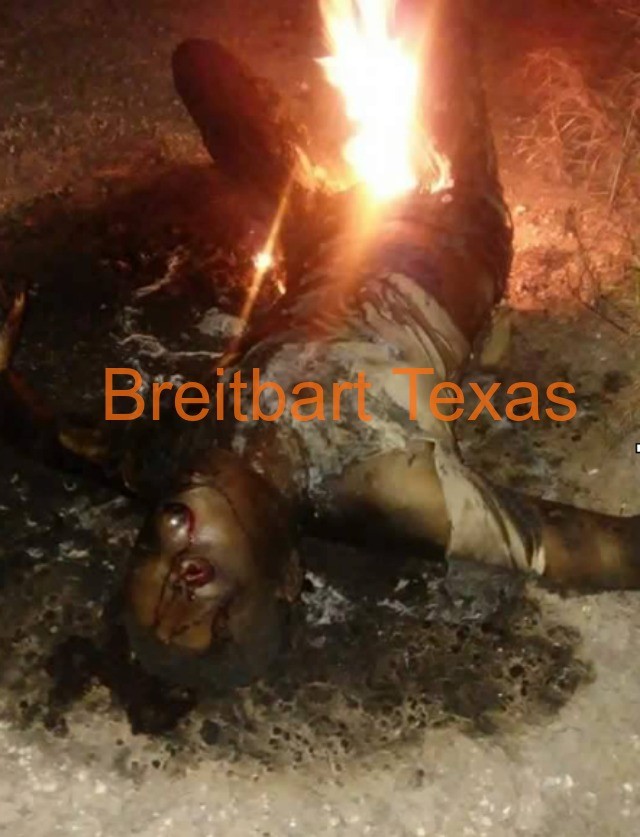 As Breitbart Texas previously reported, one group known as Zetas Vieja Escuela (Old School Zetas) and Grupo Bravo have been waging war on the group known as Cartel Del Noreste (CDN). The fight has been over control of the Tamaulipas capital, Ciudad Victoria as well as the border city of Nuevo Laredo. The fierce fight for control has set of multiple waves of kidnappings, gun battles, grenade attacks, decapitation and other forms of gory executions.
One of the most recent attacks took place on Sunday early morning when a team of cartel gunmen shot up two bars in Nuevo Laredo. The first attack was carried out in the Cesar's Palace[sic] where the barrage of gunfire injured three men. Moments later, the gunmen attacked another bar known as Le Queen where the gunfire killed the bar's doorman and injured a female patron.
Over the weekend the Old School Zetas and Grupo Bravo took to social media to spread the photograph of a murdered CDN foot soldier. The photograph included the message "You did not save me Kiko." The small message made light of the murder while at the same time naming the current leader of the CDN.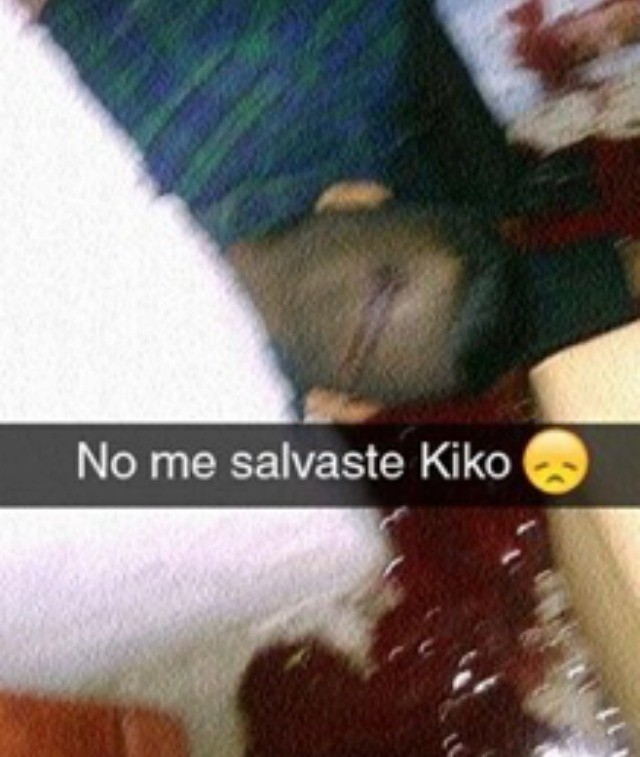 Cartel gunmen also used social media to disseminate the photographs from the murder of a CDN gunman known as "El Chipote" or Contusion.  The threats on social media also pointed to the upcoming murders of two other CDN members known as Mayo and Cadete. Citizen journalists on social media later confirmed that both men had been murdered.
Editor's Note: Breitbart Texas traveled to the Mexican States of Tamaulipas, Coahuila and Nuevo León to recruit citizen journalists willing to risk their lives and expose the cartels silencing their communities.  The writers would face certain death at the hands of the various cartels that operate in those areas including the Gulf Cartel and Los Zetas if a pseudonym were not used. Breitbart Texas' Cartel Chronicles are published in both English and in their original Spanish. This article was written by "M.A. Navarro" from Ciudad Victoria.