REYNOSA, Tamaulipas — Cartel gunmen riding in armored SUVs ambushed a state police convoy killing one of the officers and sparking a series of chases and gun battles over a period of hours.
The ambush against the state police officers comes after citizen journalists in the border region known as the Ribereña or riverine have reported on gun battles involving large convoys of gunmen. According to residents, the gun battles among cartel factions started early morning in the area immediately south of Roma, Texas and quickly spread to other rural communities. The Ribereña is immediately south of Starr County, Texas and is considered a major drug trafficking route due to the lack of border security in the area.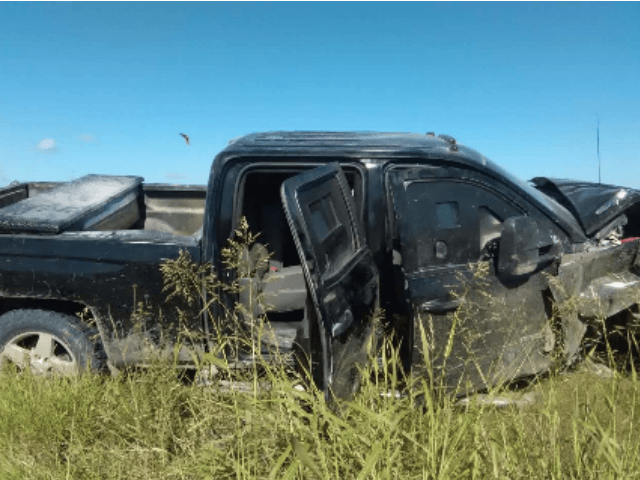 Law enforcement sources consulted by Breitbart Texas revealed that the ambush took place about four hours after the initial gun battles in the Rancherias rural community near the city of Camargo, which is immediately south of Rio Grande City, Texas. A convoy of armored cartel trucks attacked police forces, setting off a fierce gun battle where one of the officers died. At the end of the clash, two cartel vehicles were left behind. One of the vehicles was a standard SUV, while the other truck was armored. Both vehicles had extensive damage from collisions and gunshots.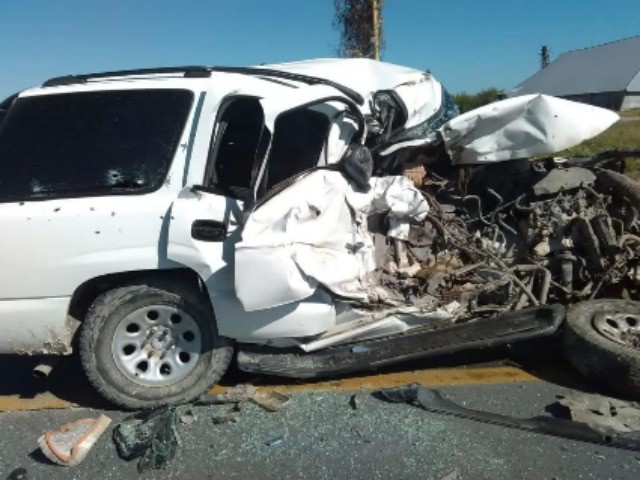 A second clash took place shortly after as Mexican military personnel rushed to assist the state police officers. Along the way, the soldiers fought with some cartel gunmen; resulting in another skirmish. Authorities have not disclosed the number of attackers that were injured or killed during the fighting.
Cartel fighters threw hundreds of home-made road spikes and used stolen cars to block the main highways in an effort to slow down police. The violence resulted in chaos for regular citizens as several reported getting flat tires or being stuck in the traffic jams caused by the blockades.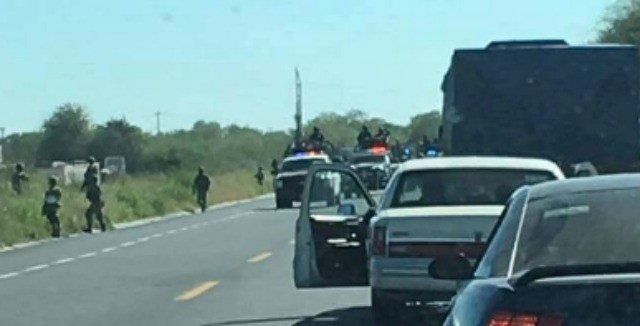 The attacks against police forces appear to have spiked in recent days with cartel forces focusing on state agents, particularly in the Ribereña area. The move appears to be a backlash at the increase in operations targeting cartel activity. Recently deployed convoys of Mexican marines have been completing successful raids against gunmen. On Wednesday, Mexican marines seized several armored trucks used by the Gulf Cartel.
Editor's Note: Breitbart Texas traveled to the Mexican States of Tamaulipas, Coahuila and Nuevo León to recruit citizen journalists willing to risk their lives and expose the cartels silencing their communities.  The writers would face certain death at the hands of the various cartels that operate in those areas including the Gulf Cartel and Los Zetas if a pseudonym were not used. Breitbart Texas' Cartel Chronicles are published in both English and in their original Spanish. This article was written by "A.C. Del Angel" from Reynosa, Tamaulipas.