Mexican authorities are working to uncover who kidnapped six men and one woman and severed their hands, sending a message to pickpockets and thieves.
The gory mutilations took place on Monday in the Mexican city of Tlaquepaque, Jalisco, where according authorities, the victims had been kidnapped from various parts of the city.
Authorities with the Jalisco government have revealed that they arrested two members of a drug trafficking group who are suspected to have been behind the gruesome crimes. All of the victims had a criminal history that included street level drug trafficking, armed robbery, and theft. The current working theory points to the victims having not paid their drug suppliers.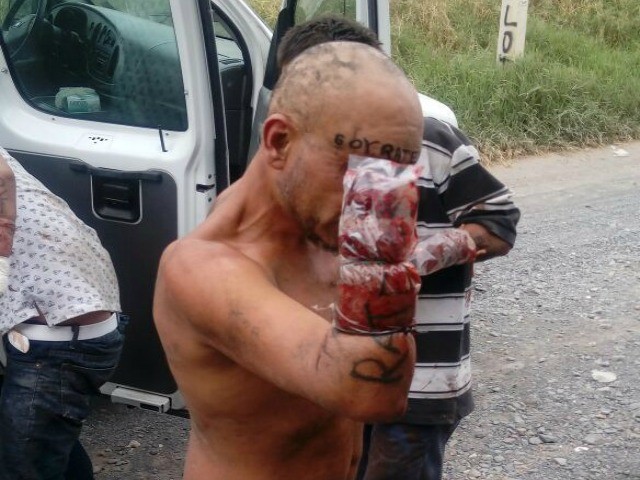 The unknown suspects wrote on the arms and faces of their victims the word "thieves" and then severed their hands. The assailants placed makeshift tourniquets on the victims' arms to control the bleeding. Near the crime scene, authorities discovered two plastic bags with the severed hands inside.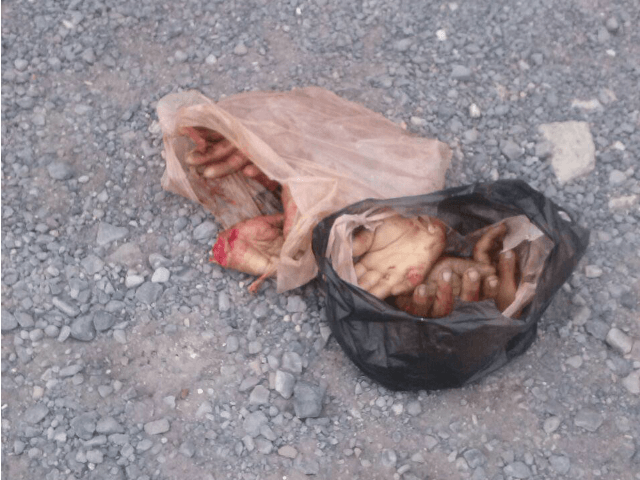 One of the amputees did not survive. Next to the body of the victim, who has since been identified as 39-year-old Rafael Jimenez, the attacker left behind a poster with a message in a manner similar to the narco-messages seen in border states.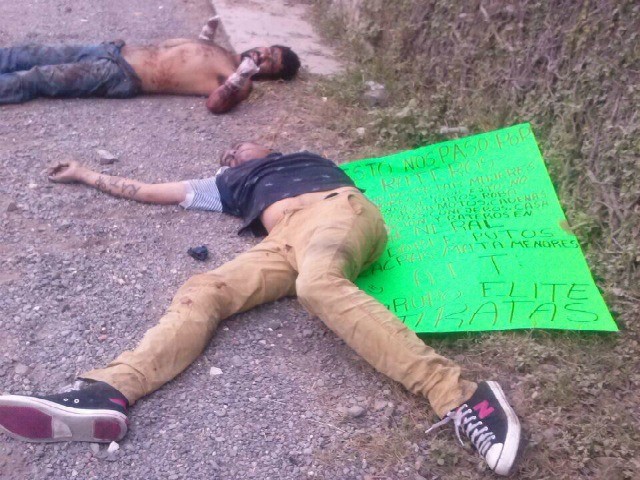 The message was signed by the "Elite Anti-Thieves Group" and revealed that the severing of the hands had been done to known individuals who worked in stealing cars, motorcycles, and in picking pockets.
The lone female amputee was identified as 44-year-old Araceli Hinojosa Ponce. According to authorities, the woman was still in shock and could not recall what had happened before she lost her hands.
Editor's Note: Breitbart Texas traveled to the Mexican States of Tamaulipas, Coahuila and Nuevo León to recruit citizen journalists willing to risk their lives and expose the cartels silencing their communities.  The writers would face certain death at the hands of the various cartels that operate in those areas including the Gulf Cartel and Los Zetas if a pseudonym were not used. Breitbart Texas' Cartel Chronicles are published in both English and in their original Spanish. This article was written by Tony Aranda from Monterrey, Nuevo León, and "M.A. Navarro" from Ciudad Victoria, Tamaulipas.