NUEVO LAREDO, Tamaulipas — Members of the Los Zetas cartel ambushed and murdered one of the highest ranking security officials in Tamaulipas. The gunmen also murdered three other law enforcement officials who were with him at the time of the executions.
The Tamaulipas government confirmed to Breitbart Texas the murder of Ricardo Martinez Chavez, the regional head of the Tamaulipas Attorney General's Office. The other three victims included a department head, a state prosecutor and a special agent with the Tamaulipas AG's office. A female officer was also injured in the attack but is recovering at a local hospital.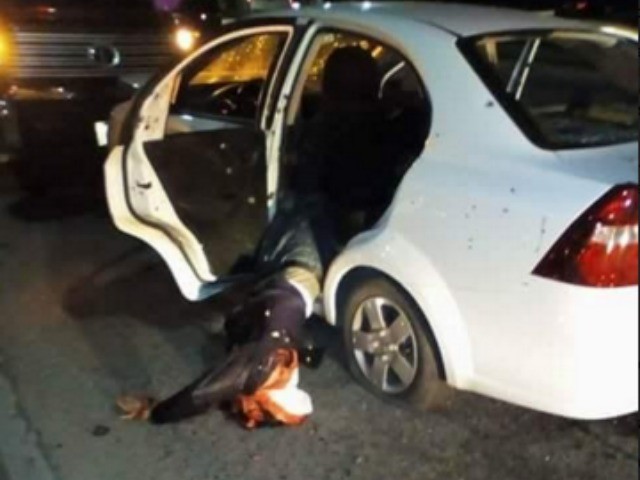 Details of the attack remain sketchy, but authorities confirmed that the vehicles that the law enforcement officials had been traveling in were ambushed by the gunmen who fired indiscriminately before fleeing. Nuevo Laredo is one of the strongholds of the Cartel Del Noreste faction of the Los Zetas cartel, a criminal organization that has made a name for being one of Mexico's most sadistic groups.
Martinez Chavez and his staff had joined Tamaulipas law enforcement in October after a new governor was sworn who had been publicly calling out corruption in Mexico and trying to clean law enforcement institutions. The top law enforcement officials had been working in the targeting of Mexican cartel leaders who are responsible for most of the violence in the area.
Francisco Cabeza de Vaca, the new governor of Tamaulipas, has been shaking up the structure of law enforcement in his state in an effort to root out corrupt cops who during previous administrations had been working hand in hand with Mexican drug cartels. Most recently Cabeza de Vaca fired Willy Zuniga Castillo as head of the state's anti-kidnapping unit and replaced him with Alejandro Lopez Reyes, a highly respected security consultant who has worked with the United Nations in the past. The governor also named Luis Carranza Figon, a top scholar as the head of the Tamaulipas Security System. 
Editor's Note: Breitbart Texas traveled to the Mexican States of Tamaulipas, Coahuila and Nuevo León to recruit citizen journalists willing to risk their lives and expose the cartels silencing their communities.  The writers would face certain death at the hands of the various cartels that operate in those areas including the Gulf Cartel and Los Zetas if a pseudonym were not used. Breitbart Texas' Cartel Chronicles are published in both English and in their original Spanish. This article was written by "M.A. Navarro" from Ciudad Victoria, Tamaulipas and Breitbart Texas' Ildefonso Ortiz.