MONTERREY, Nuevo León — Authorities in this state have arrested one of the men allegedly responsible for having robbed, kidnapped and murdered two beer delivery men earlier this month.
As Breitbart reported, since early February, families from Nuevo Leon have been reporting robberies at gunpoint by highway men. The robberies and kidnappings have taken place along the Monterrey-Reynosa highway and near the international bridges in Reynosa. The crimes have also been reported near the city of San Fernando, Tamaulipas, along the roads that connect Ciudad Victoria with the Texas border.
Recently, 28-year-old Jose Alberto Torres Gomez and 25-year-old Romel Guadalupe Cano Hernandez, both beer delivery men with the Cuauhtemoc Moctezuma beer company, had left the warehouse in San Fernando, Tamaulipas. The two employees were making their regular beer deliveries when they were kidnapped.
Three days later, authorities in Nuevo León received a phone call about two bodies dumped near the 30 kilometer marker along the highway that connects China, Nuevo Leon, with Mendez near the Tamaulipas border. The men's clothing, along with their physical appearance, helped Nuevo León's ministerial police connect the bodies with the kidnapping report. Relatives of the victims took to social media for information about the fate of their loved ones.
A law enforcement official with the Nuevo León Attorney General's Office revealed to Breitbart Texas that the beer delivery truck had a GPS tracker which helped authorities locate the vehicle in the town of General Bravo.
Based on the investigations of the case, authorities in this state were able to arrest 36-year-old Ricardo Gonzalez Flores near General Bravo. Gonzalez remains in police custody on two homicide counts and one count of robbery. Authorities revealed that they are working on arresting a second gunman tied to the case.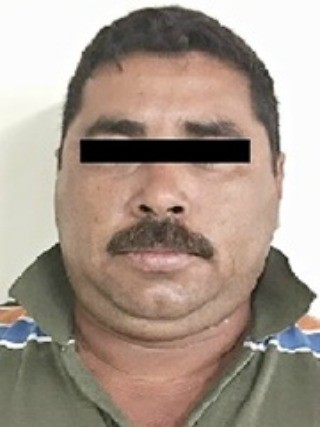 Gonzalez is also under investigation for his role in the theft of fuel in the region. Such acts have long been used by Mexican cartels to supplement income.
Editor's Note: Breitbart Texas traveled to the Mexican States of Tamaulipas, Coahuila and Nuevo León to recruit citizen journalists willing to risk their lives and expose the cartels silencing their communities.  The writers would face certain death at the hands of the various cartels that operate in those areas including the Gulf Cartel and Los Zetas if a pseudonym were not used. Breitbart Texas' Cartel Chronicles are published in both English and in their original Spanish. This article was written by Tony Aranda from Monterrey, Nuevo Leon and  "J.M. Martinez" from Piedras Negras, Coahuila.