REYNOSA, Tamaulipas — Gunmen from a Mexican drug cartel dragged an unknown man out of a tire shop, shot him in the street, and then threw his body in the bed of a pickup before fleeing the area. The attack took place in broad daylight.
A series of leaked photographs obtained by Breitbart Texas captured the moment when a team of Gulf Cartel gunmen pulled up to a tire shop in the Juarez neighborhood. They were carrying assault rifles and handguns during the attack.
The team dragged out an unidentified man toward the truck and in the middle of the street where a man wearing a white shirt used a machine gun to shoot the victim in the head and body.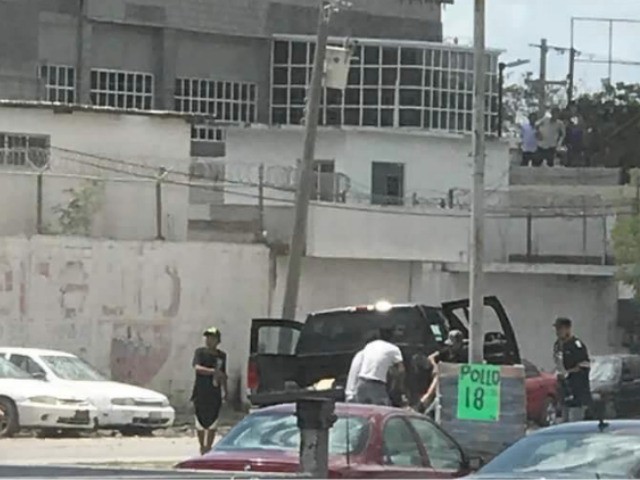 Another photograph revealed the moment when the gunmen throw the body in the bed of the pickup before fleeing.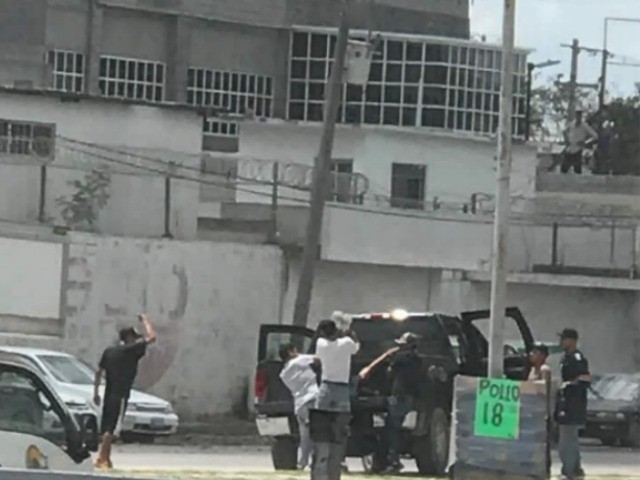 The brazen execution is the most recent chapter in the ongoing fight for control of this border city between two rival factions of the Gulf Cartel. As Breitbart Texas has been reporting for more than a month, rival factions are waging a bloody war that resulted in at least 36 deaths, including a police officer and an innocent bystander.
The ongoing fighting has resulted in an increase in petty crime as cartel members hold up businesses and perform highway robberies targeting tourists returning from Texas.
Editor's Note: Breitbart Texas traveled to the Mexican States of Tamaulipas, Coahuila, and Nuevo León to recruit citizen journalists willing to risk their lives and expose the cartels silencing their communities.  The writers would face certain death at the hands of the various cartels that operate in those areas including the Gulf Cartel and Los Zetas if a pseudonym were not used. Breitbart Texas' Cartel Chronicles are published in both English and in their original Spanish. This article was written by "A.C. Del Angel" from Reynosa Tamaulipas and "J.M. Martinez" from Piedras Negras, Coahuila.