PIEDRAS NEGRAS, Coahuila — Four years have passed since state authorities claimed to begin investigating how gunmen with Los Zetas cartel were able to kidnap, murder, and exterminate hundreds of victims from rural communities in this border state between 2011 and 2013. The case became one big cover up.
In early 2016, Breitbart Texas reported on how Los Zetas used ovens and 55-gallon drums to incinerate hundreds of victims from the northern part of the state. The massacre began in 2011 in Allende, Coahuila, but continued for two years throughout the region and in this city. It continued without any state authority making an effort to stop it while local news outlets were muffled. Years later, government officials confirmed that approximately 150 victims were incinerated inside the state prison in Piedras Negras.
At the time, the Coahuila Attorney General's Office was run by Jesus Torres Chaires, an individual who was singled out in U.S. Court testimony as having received money from Los Zetas. The allegations against Torres Chaires were made by Rodrigo Humberto Uribe Tapia during a high-profile federal trial of a top Zeta associate in Texas. The testimony pointed to Los Zetas giving millions to the state attorney general who in turn would give some of that money to the former Governor Humberto Moreira. As Breitbart Texas reported, Moreira is just one of various Mexican governors who were linked in U.S courts to Los Zetas. Court documents published by this outlet reveal that the U.S. government considered the entire structure of the Coahuila government to be a surrogate of Los Zetas cartel. 
In an interview with Mexico's Vanguardia, Torres Chaires claimed that the allegations about him taking money from Los Zetas were lies and he was trying to move on from the events of the massacre in Allende, which he described as things that just happened.
At the time of the massacre and in the years after, the top lawmen in the northern region of Coahuila were Santos Vasquez Estrada and Patricia Rivera Barrera, each during their respective term held the position of PGJE Delegate in Pedras Negras and oversaw most of the rural communities where Los Zetas carried out their massacres. Individuals interviewed by Breitbart Texas revealed that neither of the two officials made any effort to investigate, identify, or target any of the real individuals behind the massacres or the masterminds behind the current drug traffickers in the area. Since the massacre, authorities have publicized the charging of various low-level Zeta bosses; however, the real actors behind the various massacres in the state have escaped scrutiny. 
While Vasquez left the PGJE and is currently a criminal defense attorney, Rivera Barrera continues to work at the agency. Breitbart Texas was able to confirm that Rivera Barrera lost her top post in the PGJE after she traveled to Mexico City to take an integrity test commonly called "examen de confianza" — she failed. Local news outlets erroneously reported that Rivera Barrera had been fired from her job in early 2016.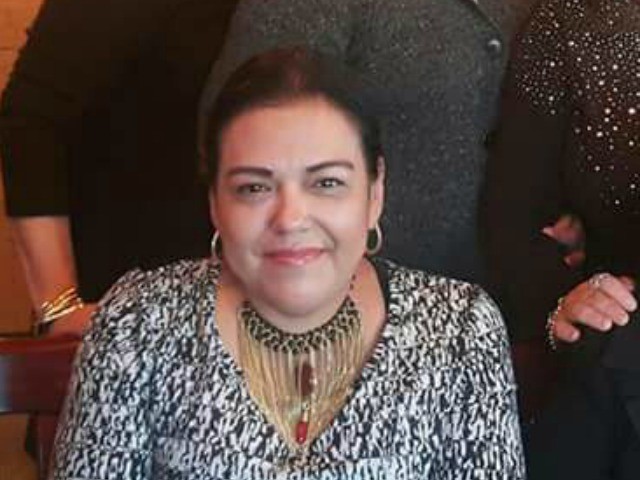 Rather than being fired from her post by current Coahuila Attorney General Homero Ramos Gloria, Rivera Barrera was simply moved to oversee a PGJE archive warehouse where she continues to collect a director's salary.
While Rivera Barrera failed the integrity tests required by her agency, during her term as the delegate she was able to establish close relations with various U.S. law enforcement agencies and often traveled to Eagle Pass, Texas, and other U.S. cities to interact with her counterparts. 
Editor's Note: Breitbart Texas traveled to the Mexican States of Tamaulipas, Coahuila, and Nuevo León to recruit citizen journalists willing to risk their lives and expose the cartels silencing their communities.  The writers would face certain death at the hands of the various cartels that operate in those areas including the Gulf Cartel and Los Zetas if a pseudonym were not used. Breitbart Texas' Cartel Chronicles are published in both English and in their original Spanish. This article was written by "J.M. Martinez" from Piedras Negras, Coahuila.