MONTERREY, Nuevo Leon — Authorities in this border state have arrested one of their own in connection with the kidnapping and extortion of a local businessman.
Information released to Breitbart Texas by the Nuevo Leon's Attorney General's Office revealed that in early July, Brenda Lizeth "La Galleta or Cookie" Fernandez Perales was targeted for demanding cash from a local businessman in order to not arrest him on a false charge. Fernandez Perales is state police detective.
Fernandez Perales was a leader in a kidnapping crew and remains in custody. Breitbart Texas has learned that other members of the ring are believed to be law enforcement officers. She is the only one behind bars at the Topo Chico prison currently.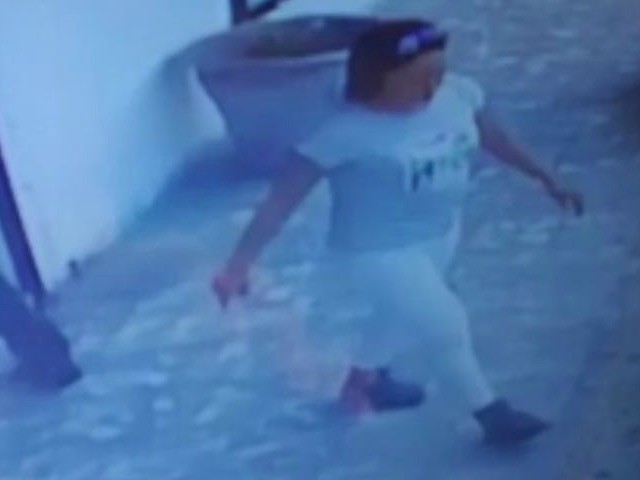 Surveillance video obtained by Breitbart Texas revealed the moment where Fernandez Perales and three other men walk a victim out of a room. The video allegedly shows the group extorting the victim in order not to charge him.
As Breitbart Texas reported, the border state of Nuevo Leon has seen a spike in cartel violence as rival factions continue to fight for control of lucrative drug distribution areas and drug trafficking routes. The region has also seen a heavy dose of ransom kidnappings–primarily at the hands of cartel members. Mexican law enforcement have taken part in prior kidnapping and extortion operations throughout the northern part of Mexico, Breitbart Texas reported.
Editor's Note: Breitbart Texas traveled to the Mexican States of Tamaulipas, Coahuila, and Nuevo León to recruit citizen journalists willing to risk their lives and expose the cartels silencing their communities.  The writers would face certain death at the hands of the various cartels that operate in those areas including the Gulf Cartel and Los Zetas if a pseudonym were not used. Breitbart Texas' Cartel Chronicles are published in both English and in their original Spanish. This article was written by Nuevo Leon's Tony Aranda.