PIEDRAS NEGRAS, Coahuila — A week-long manhunt led authorities to arrest a man wanted for kidnapping, raping, murdering, and disposing the body of a 12-year-old girl in this border city.
The case began two weeks ago in Piedras Negras, Coahuila, when the parents of 12-year-old Yuliana Rubi Hernandez Barrera reported her missing. Mexican authorities issued an alert and searched for the girl for five days until authorities found her decomposing body in an open field. An autopsy carried out by Coahuila investigators revealed that the victim had been sexually assaulted prior to the murder.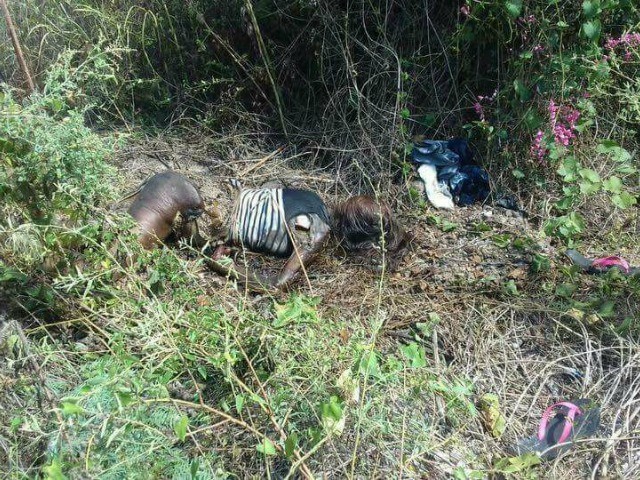 During the investigation into the murder, Coahuila authorities were able to identify 24-year-old Cesar Manuel "El Yukero" Alegria Sanchez as a prime suspect. According to information from the preliminary investigation, Alegria stalked the victim and then began making contact by trying to befriend her. During the investigation, authorities were able to locate Alegria in the Mexican coastal state of Veracruz and arranged for him to be taken to Piedras Negras, where he is currently being held for a trial.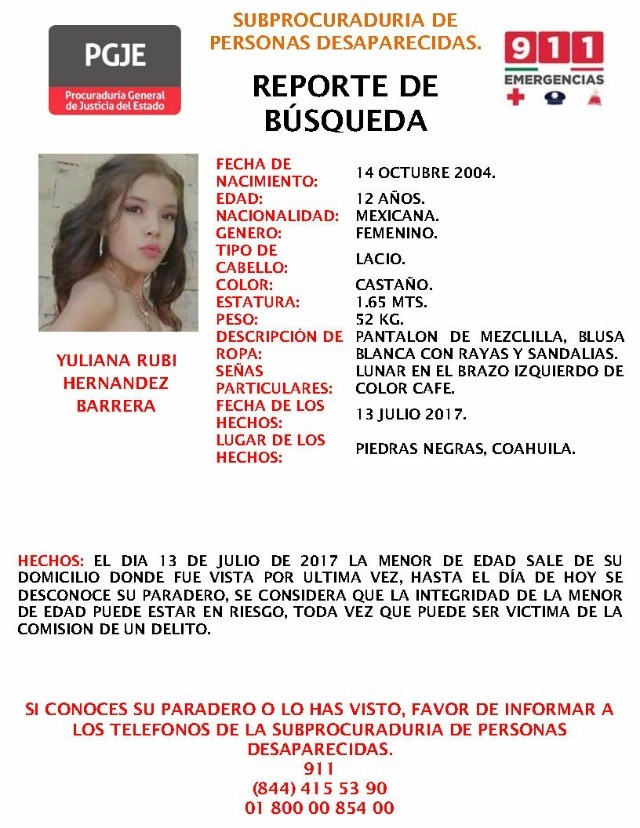 Piedras Negras is immediately south of Eagle Pass, Texas, and has a long history of drug and human trafficking use by Los Zetas cartel members. Over time, the city has seen an extremely high number of disappearances linked to the organization that kidnapped hundreds of victims, only to later murder them and incinerate the bodies, Breitbart Texas reported.
Editor's Note: Breitbart Texas traveled to the Mexican States of Tamaulipas, Coahuila, and Nuevo León to recruit citizen journalists willing to risk their lives and expose the cartels silencing their communities.  The writers would face certain death at the hands of the various cartels that operate in those areas including the Gulf Cartel and Los Zetas if a pseudonym were not used. Breitbart Texas' Cartel Chronicles are published in both English and in their original Spanish. This article was written by Coahuila's "J.M. Martinez".