CIUDAD VICTORIA, Tamaulipas — Mexican Marines killed five gunmen from the Gulf Cartel during a battle inside a cartel camp in this border state.
The battle took place in a rustic field less than 15 miles north of Ciudad Victoria when a military helicopter carrying out surveillance flights came under fire. The military aircraft conducted a surveillance of the area looking for cartel activity in properties previously abandoned due to the cartel violence in the region.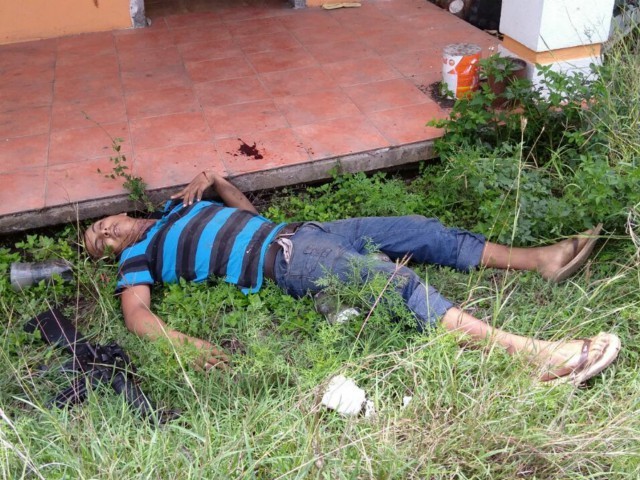 Law enforcement information obtained by Breitbart Texas points to the operation as an effort to locate cartel gunmen that operate in the city and hide in the outskirts. For the operation, authorities deployed the helicopter and an armored troop carrier to comb the area known as the Barretal. This area is located near the 38-kilometer marker on the Ciudad Victoria to Monterrey highway, about 30 minutes north of Ciudad Victoria.
About two miles away from the main highway, at an abandoned ranch called La Chincheta, the gunmen began firing at the helicopter. When the military officers in the truck moved in to provide support, they clashed with the gunmen killing five of them. After the fighting, authorities seized six cartel SUV's, weapons, and tactical equipment. Authorities also found food and personal hygiene items pointing to the abandoned ranch having been taken over by cartel gunmen.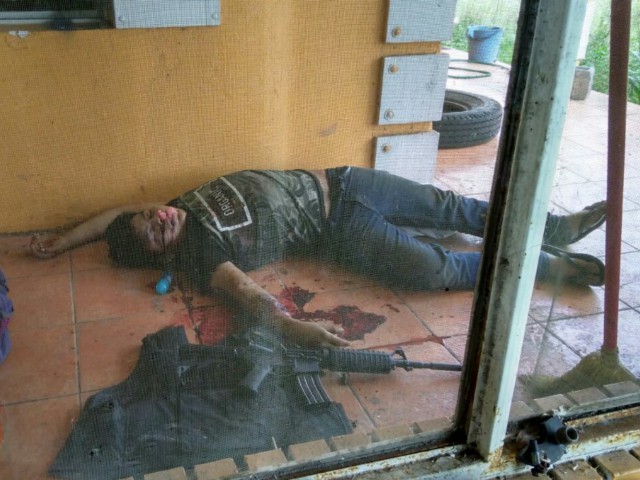 Authorities cordoned off the area while they search the grounds in an effort to locate any clandestine grave site.
El Barretal is one of the areas in this state that are being fought over by rival cartel factions. The region has seen at least 100 cartel executions since the start of the year.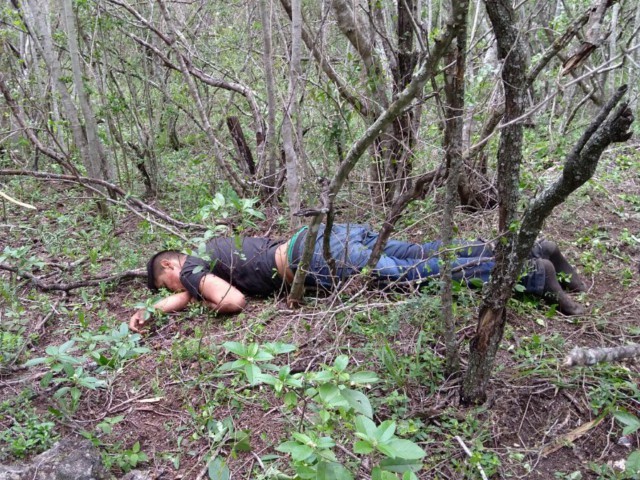 The area is being fought over by the Los Zetas faction called Vieja Escuela The faction receives help from the Gulf Cartel in their effort to root out the Los Zetas faction called Cartel Del Noreste (CDN).
Editor's Note: Breitbart Texas traveled to the Mexican States of Tamaulipas, Coahuila, and Nuevo León to recruit citizen journalists willing to risk their lives and expose the cartels silencing their communities.  The writers would face certain death at the hands of the various cartels that operate in those areas including the Gulf Cartel and Los Zetas if a pseudonym were not used. Breitbart Texas' Cartel Chronicles are published in both English and in their original Spanish. This article was written by "Francisco Morales" from Tamaulipas.