Gunmen decapitated a man, leaving the head in the corpse's lap, next to a cartel banner in the beach resort area of Cancun. The message indicates an escalation in violence where various factions are now fighting for control of the shipping port and world-famous tourist area.
Shortly before Christmas weekend, authorities in Cancun, Quintana Roo, responded to an area outside of a local park and tourist attraction called Parque Kabah, NotiCaribe reported.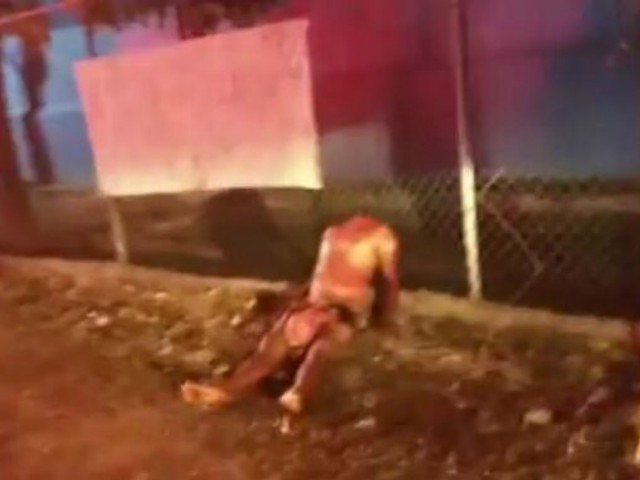 At the scene, authorities found a naked, headless male body whose was placed on his lap. Next to the body, suspected cartel gunmen hung a banner threatening a man named Victor Manuel Olivas who they referred to as "Jalisca". The banner stated that Olivas was the next target and his allies would follow.
The message appears to refer to Cartel Jalisco Nueva Generacion (CJNG), a Mexican drug cartel that once was part of the Sinaloa Cartel/Federation but branched out and became one of the leading drug organizations. Known for their ruthlessness, CJNG are taking over territories once controlled by the Sinaloa Cartel, Breitbart Texas reported.
Once quiet beach resort areas like Cancun and Los Cabos in Baja California are new battlegrounds for rival cartels. As Breitbart Texas reported, Sinaloa Cartel forces have been fighting CJNG to keep them from taking lucrative shipping ports, local drug distribution, prostitution, and other crimes. In one of the most recent acts of violence, suspected Sinaloa Cartel cells hung six bodies from major highway overpasses in Los Cabos.
Ildefonso Ortiz is an award-winning journalist with Breitbart Texas. He co-founded the Cartel Chronicles project with Brandon Darby and Stephen K. Bannon.  You can follow him on Twitter and on Facebook. He can be contacted at Iortiz@breitbart.com.
Brandon Darby is managing director and editor-in-chief of Breitbart Texas. He co-founded the Cartel Chronicles project with Ildefonso Ortiz and Stephen K. Bannon. Follow him on Twitter and Facebook. He can be contacted at bdarby@breitbart.com.