While the Mexican government claims to be waging a war against drug cartels, a federal judge quietly released the founding leader of one of the most dangerous organizations in the country due to lacking evidence.
In a quiet fashion, a judge released Erick "El 85" Valencia Salazar, whose resume includes leadership of the now defunct Cartel de Los Valencia, founder of Cartel Jalisco Nueva Generation, and leader of the strike team known as Mata-Zetas. By the judge's order, Valencia was released from the Puente Grande prison in Jalisco for "violations in the process" and a lack of evidence that could support the charges filed against him.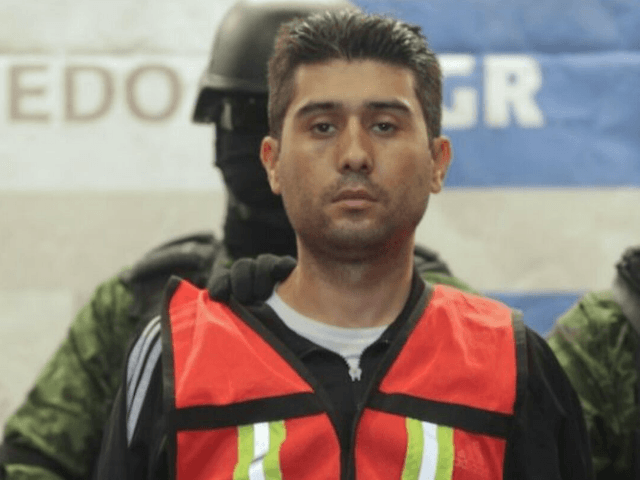 After spending more than five years in prison, the cartel leader was exonerated and released; his current whereabouts remain unknown. Valencia was arrested in March 2012 following a clash in Jalisco where gunmen with CJNG tried to stop the capture of their leader.
Valencia inherited his position through family ties in the Valencia Cartel–also known as Millennium Cartel. The group was part of the Sinaloa Federation and was tied to the late capo, Ignacio "Nacho" Coronel. Valencia led the Mata-Zetas under orders from Coronel. After the Coronel's death, Valencia and Ruben Nemesio "El Mencho" Oseguera Cervantes took control of what became the CJNG.
The silent release of the cartel leader comes at a time when the Mexican government is issuing direct threats against the CJNG, labeling them as primary drivers for the security problems across much of the country.
Editor's Note: Breitbart Texas traveled to the Mexican States of Tamaulipas, Coahuila, Nuevo León and other areas to recruit citizen journalists willing to risk their lives and expose the cartels silencing their communities. Breitbart Texas' Cartel Chronicles are published in both English and in their original Spanish. This article was written by Jose Luis Lara, a former leading member who helped start the Self-Defense Movement in Michoacán and by Tony Aranda from Nuevo León.