REYNOSA, Tamaulipas — Mexican marines have killed one of the top leaders of the Gulf Cartel and three of his bodyguards after an intense shootout. Mexican authorities were offering a $2 million pesos or approximately a $100,000 reward for his capture.
Tamaulipas law enforcement sources confirmed to Breitbart Texas that Humberto "Comandante Betito" Loza Mendez AKA Beto Salinas was the man who was killed on Saturday late afternoon during a shootout with Mexican marines in the border city of Reynosa.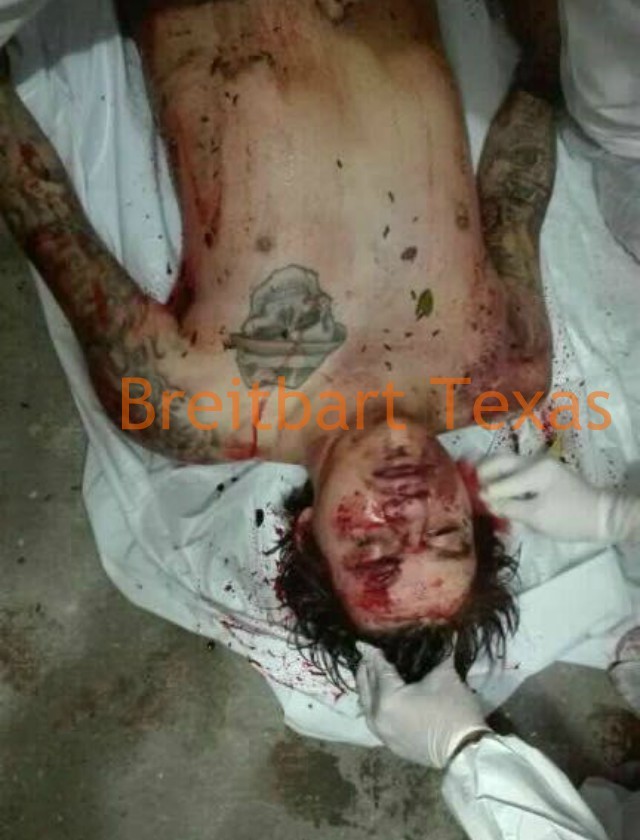 The gun battle took place at a stash house on the city's south side in the Las Palmas neighborhood not far from a local hospital. During the gun battle, Mexican Marines killed three of Betito's gunmen as well.
Last month, the Tamaulipas government offered a $2 million pesos reward for information leading to Loza Mendez and two other top cartel commanders who are directly responsible for the ongoing cartel violence taking place in the city, Breitbart Texas reported.
Loza Mendez is the nephew of Juan Manuel "Toro" Loza Salinas, the former Gulf Cartel leader for Reynosa who was killed last year. Betito along with Luis Alberto "Pelochas" Blanco Flores have been fighting for control of Reynosa against the forces of Petronilo "Panilo" Moreno Flores and his allies from the Gulf Cartel in Matamoros.
The fighting between the two factions has led to close to 400 murders since May 2017 when the violence began.
Editor's Note: Breitbart Texas traveled to the Mexican States of Tamaulipas, Coahuila, and Nuevo León to recruit citizen journalists willing to risk their lives and expose the cartels silencing their communities.  The writers would face certain death at the hands of the various cartels that operate in those areas including the Gulf Cartel and Los Zetas if a pseudonym were not used. Breitbart Texas' Cartel Chronicles are published in both English and in their original Spanish. This article was written by "A.C. Del Angel" from Tamaulipas.