PIEDRAS NEGRAS, Coahuila — Four police officers from Saltillo were arrested and are facing aggravated kidnapping charges. Prosecutors say they used their badges to kidnap and extort innocent victims. 
The four local police officers from the state capital were arrested this week by agents with the Coahuila Attorney General's Office after a weeks-long investigation. According to information provided to Breitbart Texas, the officers were arrested at the Saltillo police headquarters while reporting for duty.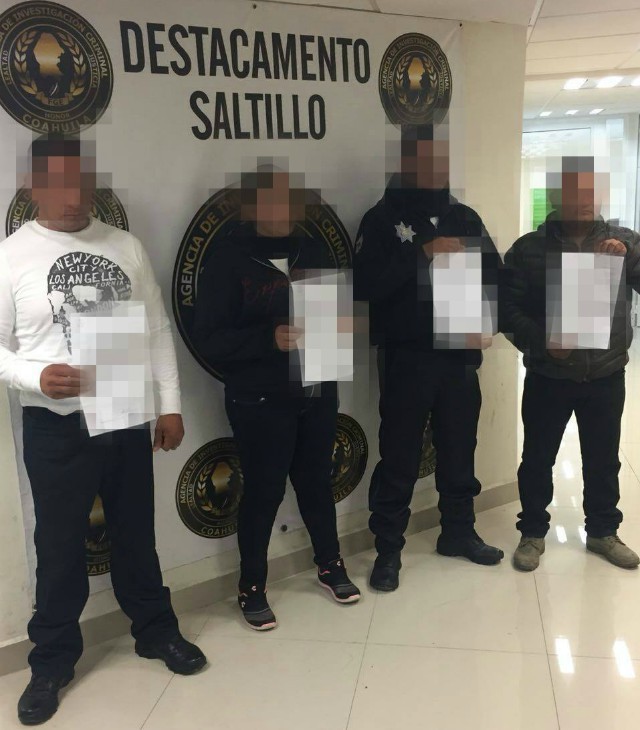 The episode began in early December 2017 when the four police officers used their vehicle to pull over a 2003 Cadillac Escalade. The driver of the SUV had his two underage boys in the vehicle at the time of the kidnapping. The officers forced the man into their police cruiser while one of the cops drove the victim's SUV with the children inside. They drove around various streets while they demanded a ransom from the victim's family. 
In order to have the police officers release the victim and the two children, relatives were forced to pay $20,000 pesos or approximately $1,000 in U.S. dollars. 
Editor's Note: Breitbart Texas traveled to the Mexican States of Tamaulipas, Coahuila, and Nuevo León to recruit citizen journalists willing to risk their lives and expose the cartels silencing their communities.  The writers would face certain death at the hands of the various cartels that operate in those areas including the Gulf Cartel and Los Zetas if a pseudonym were not used. Breitbart Texas' Cartel Chronicles are published in both English and in their original Spanish. This article was written by "J.M. Martinez" from Coahuila.