REYNOSA, Tamaulipas — Mexican authorities are looking into the recent murder of a state police commander who was ambushed days after being assigned to this border city.
Pedro Hugo Carrizales assumed command of the Tamaulipas ministerial police in Reynosa and began operations to target the activities of the Gulf Cartel. The new group was successful in arresting various low-level cartel members. Three days into the effort, Carrizales' team, along with various other state officers, were carrying out a patrolling operation in the Luis Donaldo Colosio neighborhood when a team of Gulf Cartel gunmen ambushed them.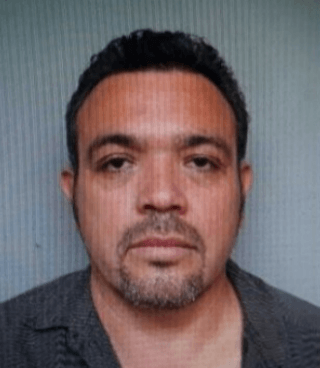 The police forces fought back against the cartel attack, setting off a fierce gun battle that soon spread to other neighborhoods. In nearby Pedregal, cartel gunmen managed to kill Carrizales and injure three of his officers.
For several months, Reynosa has seen an escalation of violence as two rival factions of the Gulf Cartel fight for control of the area's lucrative trafficking areas. The tension has led to dozens of firefights and an increasing number of murders.
Soon after the murder of the newly appointed police commander, Tamaulipas officials held a memorial for the fallen officer who earned a reputation as a hard-hitting operator. Carrizales was one of the officers who led the arrest of former Tamaulipas governor Eugenio Hernandez Flores in October 2017. The former politician was initially arrested under state embezzlement charges and is currently facing extradition to Texas. Hernandez is one of two former governors wanted by the U.S. Department of Justice on money laundering charges. The other governor, Tomas Yarrington, is also wanted on drug conspiracy charges. He is currently in an Italian prison fighting his extradition to Texas as well.
Editor's Note: Breitbart Texas traveled to the Mexican States of Tamaulipas, Coahuila, and Nuevo León to recruit citizen journalists willing to risk their lives and expose the cartels silencing their communities.  The writers would face certain death at the hands of the various cartels that operate in those areas including the Gulf Cartel and Los Zetas if a pseudonym were not used. Breitbart Texas' Cartel Chronicles are published in both English and in their original Spanish. This article was written by "A.C. Del Angel" from Tamaulipas.