NUEVO LAREDO, Tamaulipas — A series of raids by Mexican military forces in the downtown area of Nuevo Laredo uncovered a cache of military-grade weapons. Those weapons include rocket launchers, grenades, dynamite sticks, machine guns, rifles, and several cloned Mexican infantrymen uniforms and vest.
The raids began this week when soldiers of the Mexican Army operating in the city' downtown raided a home. Soldiers discovered that the drug cartel the house used to process methamphetamines and store a cache of new weapons.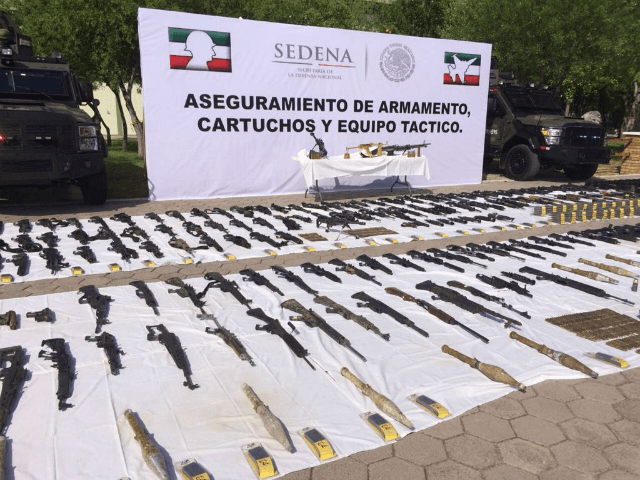 According to information released by the Mexican Army, authorities seized 33 AK-47 rifles, 11 AR-15 rifles, 10 bundles ranging from 25 to 30 pounds of methamphetamine, 13 bundles of methamphetamine precursors, and seven pounds of methamphetamine in crystal form. During that raid, authorities arrested two suspects.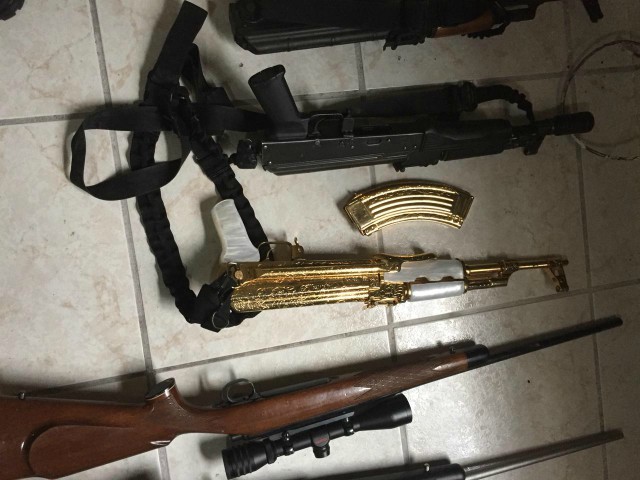 Soon after, authorities raided a second home where they seized 24 rifles including grenade launchers, military-grade machine guns, a gold-plated AK-47, several other rifles, handguns, and some grenades. Authorities also seized a large cache of Mexican Navy infantrymen vests and uniforms. The camouflaged vests have logos and decals very similar to those used by active duty Mexican military forces.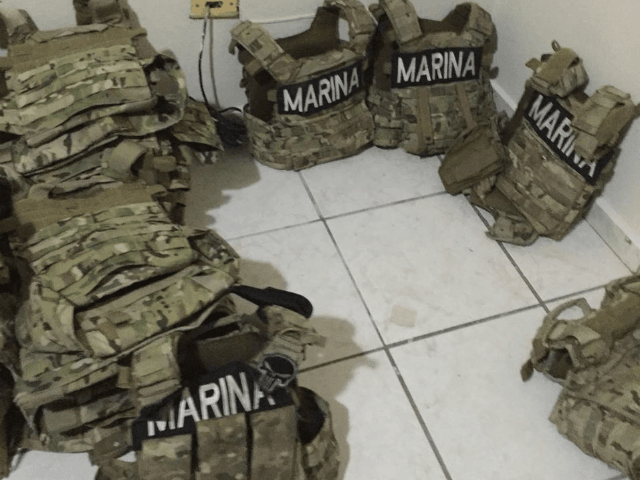 During a third raid, authorities seized 91 rifles, numerous other weapons, and close to 100,000 rounds of ammunition. During a fourth raid, military personnel seized 49 rifles, 13 rocket launchers, and 13 dynamite sticks
For several months, a faction of Los Zetas called Cartel Del Noreste has been wearing military clothing while carrying out operations and attacks against law enforcement. Last month, the Mexican Navy infantrymen commonly called "Marinos" suffered three ambushes at the hands of CDN gunmen. During that clash, a Mexican military helicopter mistook a vehicle carrying a family for a car carrying cartel gunmen and opened fire, Breitbart Texas reported. A woman and her two daughters died in that incident.
Ildefonso Ortiz is an award-winning journalist with Breitbart Texas. He co-founded the Cartel Chronicles project with Brandon Darby and Stephen K. Bannon.  You can follow him on Twitter and on Facebook. He can be contacted at Iortiz@breitbart.com.
Brandon Darby is managing director and editor-in-chief of Breitbart Texas. He co-founded the Cartel Chronicles project with Ildefonso Ortiz and Stephen K. Bannon. Follow him on Twitter and Facebook. He can be contacted at bdarby@breitbart.com.