Mexican authorities arrested one of the top leaders of the Gulf Cartel who is directly responsible for starting the ongoing turf war in Reynosa, Tamaulipas.
Detectives with the Nuevo Leon State Investigations Agency (AEI) captured Luis Alberto "Pelochas" Blanco Flores in Monterrey. Details of the arrest operation were not officially disclosed, however, law enforcement sources confirmed that AEI detectives are expected to transfer him to the neighboring state of Tamaulipas.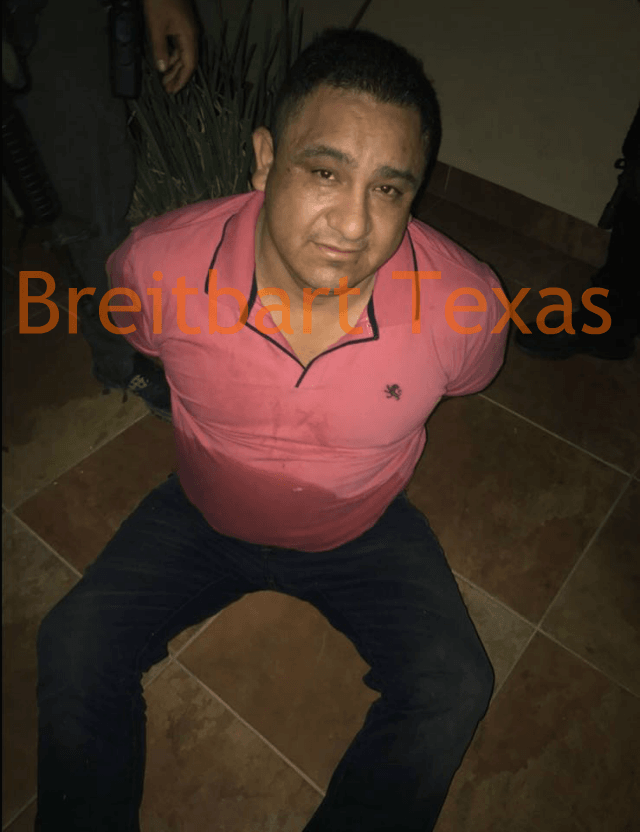 Blanco Flores and rival Gulf Cartel commander Petronilo Moreno Flores began a fierce war for control of Reynosa and surrounding areas in May 2017, following the death of another regional boss. The war for territorial control has led to more than 500 murders including cartel gunmen, military forces, and innocent bystanders.
Breitbart Texas reported exclusively on the various incineration sites where factions burned the bodies of their rivals under Blanco Flores' watch. The victims were placed inside 55-gallon drums and burned using a mixture of flammables. The Gulf Cartel also resorted to burying bodies in shallow, clandestine graves in Reynosa and nearby Rio Bravo.
In December, the Tamaulipas government offered a large cash reward for information leading to the capture of three Gulf Cartel commanders, including Blanco Flores. As a result of the ongoing turf war and the attention it was drawing, Blanco Flores was forced out of Reynosa and went into hiding. In March, authorities in central Mexico claimed they arrested Blanco Flores in Queretaro–however officials later revealed the man was only a lookalike.
In 2010, Blanco Flores was involved in a separate turf war and was arrested in Brownsville, Texas, where he was trying to hide out. At the time, Flores openly cried during his initial hearing when he was brought out in handcuffs before his relatives. The cartel figure was released by U.S. authorities two years later after prosecutors only charged him with one count of illegal re-entry. Blanco Flores was deported to Mexico and back into the Gulf Cartel.
Ildefonso Ortiz is an award-winning journalist with Breitbart Texas. He co-founded the Cartel Chronicles project with Brandon Darby and Stephen K. Bannon.  You can follow him on Twitter and on Facebook. He can be contacted at Iortiz@breitbart.com.
Brandon Darby is managing director and editor-in-chief of Breitbart Texas. He co-founded the Cartel Chronicles project with Ildefonso Ortiz and Stephen K. Bannon. Follow him on Twitter and Facebook. He can be contacted at bdarby@breitbart.com.