PIEDRAS NEGRAS, Coahuila – State police officers killed two cartel gunmen following a rolling gun battle in this border city. The clash follows an ambush which killed an officer and an innocent bystander.
The shootout took place this week near the highway to El Moral when members of the elite cartel hunting unit known as GATES (an acronym for SWAT), spotted a blue Jeep matching the description of a vehicle reported to have several gunmen inside. The vehicle's driver refused a traffic stop.
The police pursuit turned into a rolling gun battle as hitmen continuously fired to get away from police. The GATES eventually managed to disable the fleeing vehicle. Two of the gunmen came out of the Jeep nd were killed by the state cops. Two others managed an escape.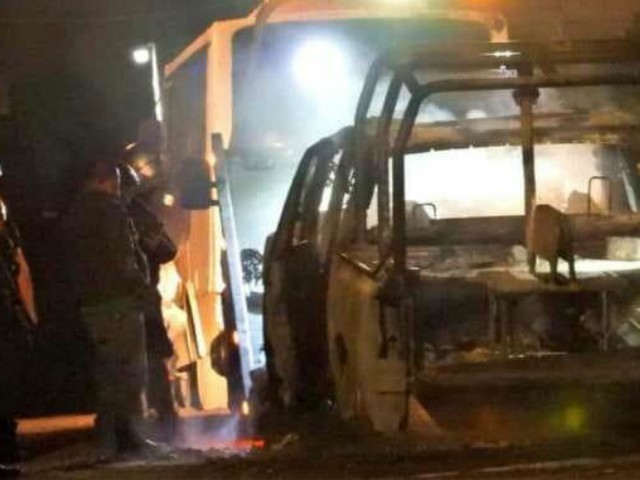 The shootout comes days after a team of cartel gunmen ambushed and killed a member of the GATES and an innocent bystander also in Piedras Negras. The police force known as GATES or Fuerza Coahuila was created in 2013 to regain control of the border state from the dominant cartel, Los Zetas. Since then, the Zetas have splintered into two factions with the Northeast Cartel (CDN) being the one that operates in Coahuila.
CODIGO ROJO. Atienda indicaciones de la autoridad. Situaciones de riesgo en sector Norte de la ciudad, evite circular por dicho sector. pic.twitter.com/igQHqHhWqL

— Policia_PNegras (@Policia_PNegras) December 27, 2018
The recent gun battles follows a rise in cartel violence as members of the Northeast Cartel are making a push to regain control of the region. The cartel is linked to a spike in kidnapping, executions, and armed carjackings.
Editor's Note: Breitbart Texas traveled to the Mexican States of Tamaulipas, Coahuila, and Nuevo León to recruit citizen journalists willing to risk their lives and expose the cartels silencing their communities.  The writers would face certain death at the hands of the various cartels that operate in those areas including the Gulf Cartel and Los Zetas if a pseudonym were not used. Breitbart Texas' Cartel Chronicles are published in both English and in their original Spanish. This article was written by "J.M. Martinez" from Coahuila.