CIUDAD VICTORIA, Tamaulipas – A team of gunmen shot a state prosecutor handling a kidnapping case against the leader of the Gulf Cartel. The attorney was murdered in front of her children as she was preparing them for school. The cartel also allegedly threatened the governor and attorney general of Tamaulipas.
The murder took place this week in Ciudad Victoria, the capital of Tamaulipas. Information provided to Breitbart News by law enforcement sources reveals that a team of gunmen arrived at the Palomas neighborhood shortly before 8 a.m. to carry out the hit. The gunmen went up to a Nissan Xtrail and began shooting at Patricia Buitron Rivera.
The woman's children ran to a neighbor's home screaming for help as they called for emergency services. Preliminary information revealed that Buitron was shot in the head and left side of her body. She died before paramedics could render any aid.
Buitron was handling a case against Gulf Cartel boss Jose Alfredo "El Contador" Cardenas Martinez. Cardenas Martinez is facing state kidnapping charges in Tamaulipas was and was arrested this month in San Luis Potosi by federal authorities. Cardenas Martinez led the Matamoros faction of the Gulf Cartel, which was linked to a turf war for control of Reynosa in addition to numerous kidnapping and extortion cases throughout Tamaulipas.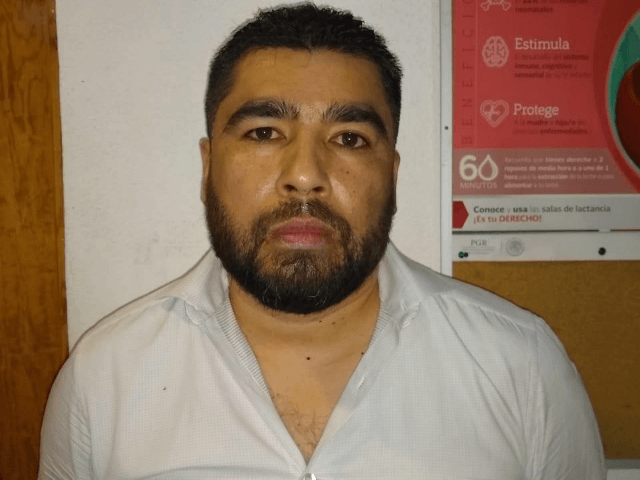 Soon after Buitron's murder, the Gulf Cartel threatened Tamaulipas Governor Francisco Cabeza de Vaca and Attorney General Irving Barrios Mojica. The prosecutor's murder comes one day after state authorities turned Cardenas Martinez over to federal police for a prison transfer because of a possible escape plan.
In February 2018, Mexican military forces arrested Cardenas Martinez in Matamoros, however just three days later, a federal judge ruled the operation was illegal and ordered a release.
Editor's Note: Breitbart Texas traveled to the Mexican States of Tamaulipas, Coahuila, and Nuevo León to recruit citizen journalists willing to risk their lives and expose the cartels silencing their communities.  The writers would face certain death at the hands of the various cartels that operate in those areas including the Gulf Cartel and Los Zetas if a pseudonym were not used. Breitbart Texas' Cartel Chronicles are published in both English and in their original Spanish. This article was written by "Francisco Morales"  and "J.A. Espinoza" from Tamaulipas.