RIO BRAVO, Tamaulipas – Mexican authorities seized an armored SUV during a clash this week amid a renewed Gulf Cartel power struggle — causing bloodshed in several communities abutting the Texas border.
The seizure took place when a group of federal police officers and soldiers were patrolling various rural roads near the border city of Rio Bravo. Mexican authorities told Breitbart Texas that as troops were traveling along a dirt road, a Gulf Cartel convoy was spotted hunting for rivals.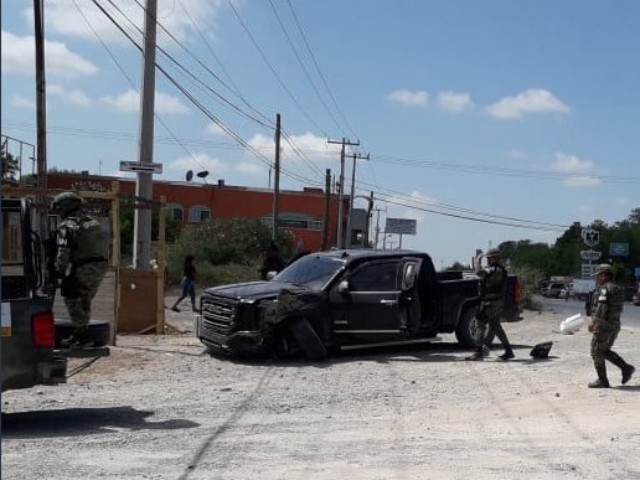 A group of four gunmen riding in a black GMC truck eventually crashed into an innocent motorist, drawing the attention of nearby police. The gunmen tried to drive off, at which point a high-speed chase became a rolling shootout. Police and gunmen exchanged fire through several city blocks until the cartel men managed to lose the heat near the Martinez Manatou neighborhood.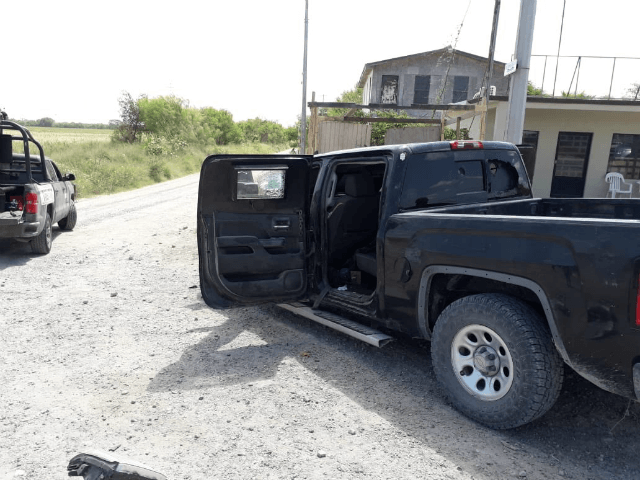 The gunmen abandoned the pickup and weapons for a clean escape. Moments later, federal authorities found the vehicle and learned it was reported stolen and then armored.
Editor's Note: Breitbart News traveled to the Mexican States of Tamaulipas, Coahuila, and Nuevo León to recruit citizen journalists willing to risk their lives and expose the cartels silencing their communities.  The writers would face certain death at the hands of the various cartels that operate in those areas including the Gulf Cartel and Los Zetas if a pseudonym were not used. Breitbart Texas' Cartel Chronicles are published in both English and in their original Spanish. This article was written by "A.C. Del Angel" and "J.A. Espinoza" from Tamaulipas.