MATAMOROS, Tamaulipas – Three innocent bystanders, including a 9-year-old girl, were injured by stray gunfire as rival factions of the Gulf Cartel fight for local turf.
The young girl was shot on Saturday near the San Francisco neighborhood when a group of gunmen clashed with Tamaulipas State Police. A stray bullet believed to have been fired by the cartel gunmen struck the girl while two officers were also injured. Authorities rushed the child to a hospital and her condition remains unknown.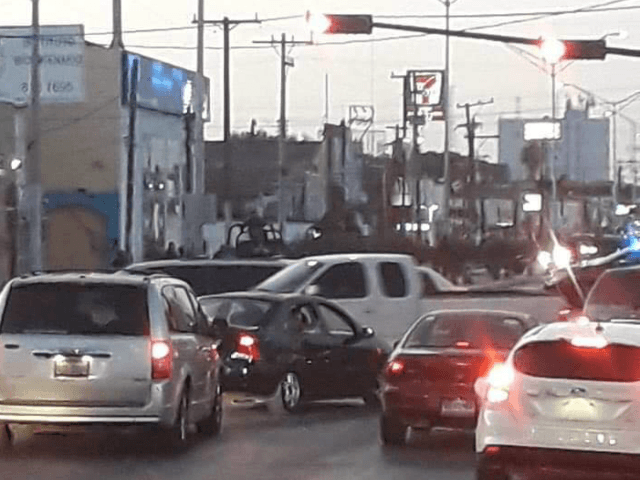 The violence began Friday evening when rival convoys of gunmen clashed in some of the main neighborhoods of Matamoros, including Agapito Gonzalez and Section 16. A convoy of similarly colored Chevrolet Tahoes engaged vehicles in a rolling shootout. Stray bullets struck a public transit bus and a high school student was hit in the face as a result. The teen's condition remains unknown.
Also, on Friday, cartel gunmen clashed along Agapito Gonzalez Avenue. A stray bullet struck an innocent motorist in the head and crashed into a light pole. Authorities rushed the man to a local hospital where he remains in critical condition.
The fighting comes days after Breitbart Texas reported on the escalating tensions between local factions of the Gulf Cartel.
Editor's Note: Breitbart Texas traveled to the Mexican States of Tamaulipas, Coahuila, and Nuevo León to recruit citizen journalists willing to risk their lives and expose the cartels silencing their communities.  The writers would face certain death at the hands of the various cartels that operate in those areas including the Gulf Cartel and Los Zetas if a pseudonym were not used. Breitbart Texas' Cartel Chronicles are published in both English and in their original Spanish. This article was written by "J.A. Espinoza" from Tamaulipas.