While the sons of the infamous drug lord El Chapo make headlines, there is a new generation of "Narco-Heirs" or Narco-Babies. Despite their younger ages, they are willing to cause bloodbaths to keep inherited turf and interests. In this new breed, gender and age do not matter.
Most of the notorious Mexican cartel lords who came to prominence in the 1990s are either dead, in prison, seriously ill, or expected to soon die of old age.
The Sinaloa Cartel (CDS) and Jalisco New Generation Cartel (CJNG) are likely to have turnovers in leadership in the near future. Sinaloa's co-founder, Ismael "El Mayo" Zambada, is 75-years-old and is diabetic. Although CJNG leader Nemesio "El Mencho" Oseguera is younger than Zambada, intelligence reports note his serious kidney disease and even may have had a transplant. While the cartel has made efforts to hide the health of its ailing leader, even Mexican news outlets have speculated in the past about El Mencho's passing.
The rise of these narco-heirs has led to the use of the term "nepo-narcos" since their positions are the results of nepotism over merit.
CJNG: El Mencho's Unknown Daughter
Laisha Michelle Oseguera González, 22, is one of the daughters of El Mencho, however, her existence was debated for years with the world only knowing of two other children: Jessica Johana and Rubén Oseguera Gonzalez.
Laisha's existence became public in November 2021, when she and her boyfriend at the time (Christian Fernando Gutierrez Ochoa) allegedly kidnapped two Mexican Navy personnel.
According to a letter Laisha sent to U.S. District Judge Beryl A. Howell after Jessica Johanna's 2020 arrest, the writing revealed that Laisha was studying business administration. Despite her age, she is already a wanted fugitive in Mexico for allegedly kidnapping the two sailors.
Another nepo-narco with CJNG is Juan Carlos "El 03" Valencia González, a reported stepson of El Mencho and stepbrother to Laisha. El 03 is listed as one of the U.S. Department of Justice's Most Wanted since 2020 with a $5 million reward for his capture. Juan Carlos is the son of Rosalinda González Valencia, who according to the most recent military intelligence, was made public through Guacamaya Leaks and is no longer El Mencho's partner.
El 03 leads of one of the cartel's "elite" enforcement groups tasked with preserving turf in Guanajuato, Michoacán, Jalisco, and Zacatecas.
The Mysterious Benjamines
Also on the list of nepo-narcos are young operators known as "Los Benjamines." They are the sons of the Tijuana Cartel founders Benjamín and Juan Carlos Arellano Félix — both imprisoned in the United States.
According to Zeta Magazine in Tijuana, the names and faces of the Benjamines remain a mystery. One goes by the alias "El Piloto."
The "Nepo-Narcos" of the Sinaloa Cartel
While "Los Chapitos" have drawn global attention in recent months, they are among other heirs in the organization. Since 2012, the U.S. has listed five children of Juan Jose "El Azul" Esparragoza — another co-founder of the Sinaloa Cartel. Despite speculation about his death, authorities from Mexico and the U.S. cannot confirm his vital status.
In 2014, U.S. authorities and Mexican Marines carried out Operation Narco Polo to dismantle the Sinaloa Cartel. While authorities arrested El Chapo and his shot callers at the top, El Azul's family went untouched and kept a low profile.
José Juan A "El Cora" Esparragoza Jiménez remains in a Mexican prison. Another relative, Juan José Esparragoza Monzón, is believed to have died in 2021 from COVID-19 complications. Authorities in Sinaloa arrested a third member of the clan, Cristian Ivan Esparragoza Gastelum, in 2015. The U.S. Department of Treasury lists sisters Brenda Guadalupe and Nadia Patricia Esparragoza for allegedly being part of one of the networks of the Sinaloa Cartel by running two companies in Jalisco.
The sons of the infamous Joaquin "El Chapo" Guzman, also known as La Chapiza, are also nepo-narcos — particularly Ovidio "El Raton" Guzman. Just three years ago after his first arrest, allies forced Mexico's government to release Ovidio after a swift terror campaign.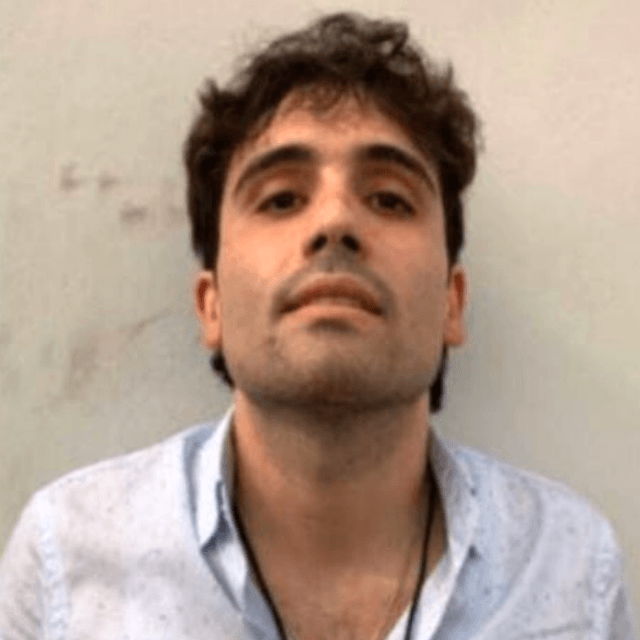 The leadership of the Chapitos remains with the other three brothers: Iván, Jesús Alfredo, and Joaquín — all wanted by the U.S.
Although not currently believed to be involved directly in organized crime, another potential Sinaloa Cartel nepo-narco is Alejandrina Gisselle Guzmán Salazar. Guzman Salazar profits from merchandising her infamous family through an online storefront. Guzman Salazar also developed a craft lager bearing her father's image on the label.
Editor's Note: Breitbart Texas traveled to Mexico City and the states of Tamaulipas, Coahuila, and Nuevo León to recruit citizen journalists willing to risk their lives and expose the cartels silencing their communities.  The writers would face certain death at the hands of the various cartels that operate in those areas including the Gulf Cartel and Los Zetas if a pseudonym were not used. Breitbart Texas' Cartel Chronicles are published in both English and their original Spanish. This article was written by "Dharma Fernández" from Baja California.