David Cameron has returned from Brussels after reaching a final deal with EU leaders. Follow the latest developments below as the Cabinet meets and reactions come in:
Telegraph: Brace yourselves for an establishment stitch-up:
Tim Stanley writes in the Telegraph:
The Cabinet is largely backing Cameron despite years of Tory Euroscepticism. Corbyn has forgotten the democratic bit of democratic socialism. This will have to be a grassroots, anti-establishment campaign for Britain
---
The referendum date clashes with major events in the UK:
The June 23 date clashes with two big events this summer.
The Glastonbury music festival will be taking place from 22-26 June, meaning revellers will have to apply for postal balllots if they want to vote.
Meanwhile, thousands of Britons could be in France on referendum day for the European football Championships, at which both England and Wales are playing. Could the England team's performance affect the vote?
---
Chris Grayling tells BBC EU membership 'holding the country back':
Grayling – 'not in the national interest for us to be in the EU' – membership 'holding the country back'

— Laura Kuenssberg (@bbclaurak) February 20, 2016
Grayling tells me the PM has only got 'concessions' not fundamental change to our relationship with the EU

— Laura Kuenssberg (@bbclaurak) February 20, 2016
---
Gove directly contradicts the PM and Home Secretary:
"Far from providing security in an uncertain world, the EU's policies have become a source of instability and insecurity.
"Razor wire once more criss-crosses the continent, historic tensions between nations such as Greece and Germany have resurfaced in ugly ways and the EU is proving incapable of dealing with the current crises in Libya and Syria."
---
Former Cameron ally says Brexit campaign must be anti-Establishment:
Me for @CapX: As US politics shows, #Brexit needs anti-elite message more than endorsements https://t.co/fdpLdvoDeB pic.twitter.com/GXIHaFLKc7

— Tim Montgomerie (@montie) February 20, 2016
---
Michael Gove confirms he will campaign to leave:
He says in a statement:
For weeks now I have been wrestling with the most difficult decision of my political life. But taking difficult decisions is what politicians are paid to do. No-one is forced to stand for Parliament, no-one is compelled to become a minister. If you take on those roles, which are great privileges, you also take on big responsibilities.

I was encouraged to stand for Parliament by David Cameron and he has given me the opportunity to serve in what I believe is a great, reforming Government. I think he is an outstanding Prime Minister. There is, as far as I can see, only one significant issue on which we have differed.

And that is the future of the UK in the European Union.
It pains me to have to disagree with the Prime Minister on any issue. My instinct is to support him through good times and bad.

But I cannot duck the choice which the Prime Minister has given every one of us. In a few months time we will all have the opportunity to decide whether Britain should stay in the European Union or leave. I believe our country would be freer, fairer and better off outside the EU. And if, at this moment of decision, I didn't say what I believe I would not be true to my convictions or my country.
---
Cabinet 'Outers' confirmed:
Culture Secretary John Whittingdale
Justice Secretary Michael Gove
Leader of the House of Commons Chris Grayling
Work and Pensions Secertary Iain Duncan Smith
Northern Ireland Secretary Theresa Villiers
Minister of State for Employment Priti Patel
---
Energy Minister Andrea Leadsom has declared for 'Leave':
I have posted a letter to my constituents on my website, to share my views on the EU referendum: https://t.co/PKt9ZGp25L

— Andrea Leadsom MP (@andrealeadsom) February 20, 2016
---
From Breitbart London columnist Julia Hartley-Brewer:
Why does Cameron say the choice is between #Brexit and a "reformed Europe"? The latter is not an option on the table for British voters.

— Julia Hartley-Brewer (@JuliaHB1) February 20, 2016
---
Labour MP Frank Field: 'The deal is awful, Labour supporters should vote OUT':
Frank field has written in The Spectator:
The Government has failed to secure the key renegotiation requirement, namely, that we should regain control of our borders. I shall therefore be campaigning to leave the EU.
---
International Development Secretary declares for IN:
PM has got a good deal for Britain to stay part of a reformed EU. Time for millions of British people to have their say in this referendum.

— Justine Greening (@JustineGreening) February 20, 2016
---
Cameron plays on project fear:
Brexit would be a "leap in the dark", "I believe Britain will be safer, strong and better off in a reformed European Union."
---
EU Referendum WILL Happen on 23rd June:
Prime Minister has confirmed that date for the referendum will be Thursday 23rd June.
---
Prime Minister sets out a negative view for staying in the EU:
"Safer in a reformed Europe…stronger in a reformed Europe,…better off in a reformed Europe." Leaving threatens security. It's project fear all over. "A leap in the dark".
---
Cameron says Cabinet 'Agreed Britain Should Stay in EU':
The Cabinet has agreed to recommend that the UK remains in a reformed European Union. I will be making a referendum announcement shortly.

— David Cameron (@David_Cameron) February 20, 2016
But who will dissent?
---
Former Cameron loyalist challenges Cabinet 'Eurosceptics':
Toby Young writes "any self-declared Eurosceptic must now campaign for Brexit".
Cameron's failure to secure any meaningful concessions won't just make it difficult for pro-EU Tories to hail it as a great victory, it will deny the wobblers in the Cabinet the fig leaf they need to campaign for Remain…

…And how will they justify not campaigning for Leave, given that they've said they'd make up their mind once the renegotiation had been concluded? Any politician who's ever described themselves as a "Eurosceptic" will have a serious credibility problem if they claim they've had a change of heart because of this "deal".
---
From The Times political cartoonist, Peter Brookes:
My cartoon Saturday @TheTimes. The worm has turned as #Gove joins #Brexit….looking grave for Dave pic.twitter.com/hq7iFmoU89

— Peter Brookes (@BrookesTimes) February 20, 2016
---
Lady Thatcher's Official Biographer Slams The Deal, Predicts Trouble Ahead:
Writing in The Daily Telegraph, Charles Moore has highlighted some of the problems David Cameron faces from his own party.
From now on, therefore, the internal pains of the Tory party on this subject will be brought into the open. As for us the voters, from today we will no longer have the agenda of the referendum controlled by Mr Cameron. For four months until the vote, his deal will lie on the table for us to look at and ask: "Is that it?"

None of this automatically means that the Leave vote will win. There are arguments, chiefly of fear, for Remain. You have heard them all before – the uneasy mixture of "It's good to be among friends" and "They'll be really nasty to us if we leave" – but many will still believe them to be strong.

Mr Cameron's problem is like that of the conjurer who has turned up for the magic show with the hat, but forgotten the rabbit. He chose the deal as the base for his leadership of the Remain campaign, but has not secured that base.

To the extent that the deal tells us anything, it reminds us of things which Leave, not Remain, likes to point out. The row about child benefit, for example, has told voters, who beforehand did not know, that the benefit is paid to foreign residents even if their children are back home in Poland (or wherever). Yet the deal does not reform this abuse.
---
Rupert Murdoch Congratulates Gove for backing 'Leave':
Ruport Murdoch has tweeted congratulating Justice Secertary Michael Gove for apparently backing the 'Out' campaign.
Congratulations Michael Gove. Friends always knew his principles would overcome his personal friendships.

— Rupert Murdoch (@rupertmurdoch) February 20, 2016
Does this mean Mr Murdoch is gearing up to use his media empire to back Brexit?
---
Theresa May backs 'In':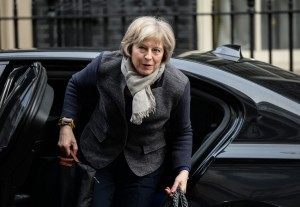 Home secertary Theresa May has said she is going to campaign for Britain to stay in the European Union. While not very surpirising, this is significant nonetheless as she had been touted by the Westminster media as a possible leader for the 'Out' campaign in the early days.
---
Corbyn slams deal:
Labour leader Jeremy Corbyn, who is supporting the IN camapign, has slammed the deal as a "sideshow".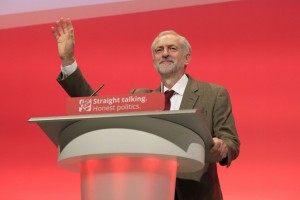 His office say in a statement:
His priorities in these negotiations have been to appease his opponents in the Conservative Party. He has done nothing to promote secure jobs, protect our steel industry, or stop the spread of low pay and the undercutting of wages in Britain. Labour's priorities for reform in the EU would be different, and David Cameron's deal is a missed opportunity to make the real changes we need.
---
Cabinet meeting under way:
The Cabinet is currently meeting to discuss the deal. Between four and six Cabinet minister are expected to back Brexit, including Justice Secretary Michael Gove. Chris Grayling and Iain Duncan Smith are also expected to back the "leave" campaign.
---