The anti-right wing Amadeus Antonio Foundation is threatening court action at the Identitarian group after they put up stickers on their office door.
The Amadeus Antonio Foundation is a Berlin based group that helps monitor right wing posts on social media and works with the German government to track down users who say things critical of migrants. The foundation is run by CEO Anetta Kahane who was herself a former agent in the notorious East German intelligence service the Stasi.
The German branch of the "right-wing hipster" Identitarian movement  decided to protest what they saw as a clamp down on freedom of speech and expression. The group posted stickers on the foundation office doors with East German symbols and the words "Ministry for State Security," the formal name of the Stasi. Another sticker was posted with a security camera saying, "enter the surveillance state."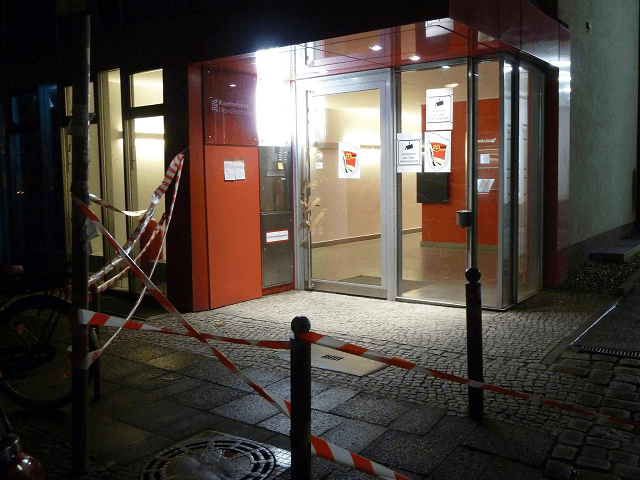 Co-CEO Timo Rein Frank of the foundation has condemned the protest saying, "The poster campaign of right wingers on our doorstep again shows that currently not only refugees are in the focus of neo-Nazis, but also those who work for refugee people," and said "it is no longer just enough for right wingers to defame the Foundation, now they goes against individual colleagues."
The foundation has said they will go ahead with formal legal charges against the Identitarians, Junge Freiheit reports.
In a statement posted on Facebook the Identitarians say that they are against the repression of freedom of speech by the German Interior Minister Heiko Mass. They say that, "freedom of speech and net neutrality right now are being sacrificed on the altar of conformism and political correctness by the left-wing liberal and opinionated justice system.
"Facebook pages and comments of people and groups who take a patriotic and critical standpoint towards recent government policies in Germany were and are being deleted."
The youth group called the action a, "symbolic conversion into a Stasi HQ. The building was turned again into what it in fact always was: a centre of espionage and denunciations of dissidents," and describe Kahane as an, "opportunist," who could, "function in any totalitarian system."
The statement mentions another worker at the foundation named Julia Schramm who they say is the foundation's specialist for hate speech.
In the statement they claim that Schramm herself is a racist and that she once remarked, "Sauerkraut, Kartoffelbrei – Bomber Harris, Feuer frei! (pickled cabbage [krauts], mashed potatoes – Bomber Harris, open fire!)," referring to Sir Arthur  "bomber" Harris who led the controversial bombing campaign of Dresden in the Second World War.
Speaking to Breitbart London regarding a potential court case, a spokesman from the German Identitarians simply said, "we're keeping calm and carrying on."