The race to be Britain's new Prime Minister is fully underway, with Boris Johnson, Andrea Leadsom, Liam Fox, Stephen Crabb, Theresa May, and Jeremy Hunt all believed to be taking part. Breitbart London has produced below, for right-wing Tories and UKIPers, a guide to who the "soundest" candidate is from our perspective.
For the sake of Tory right-wingers, we've included Same-Sex Marriage and the Hunting Ban as measures of "soundness". For the Kippers, free movement and Euroscepticism.
Be sure to vote in the poll at the bottom of this article.
THE BIG PLAYERS
Boris Johnson –

LEAVE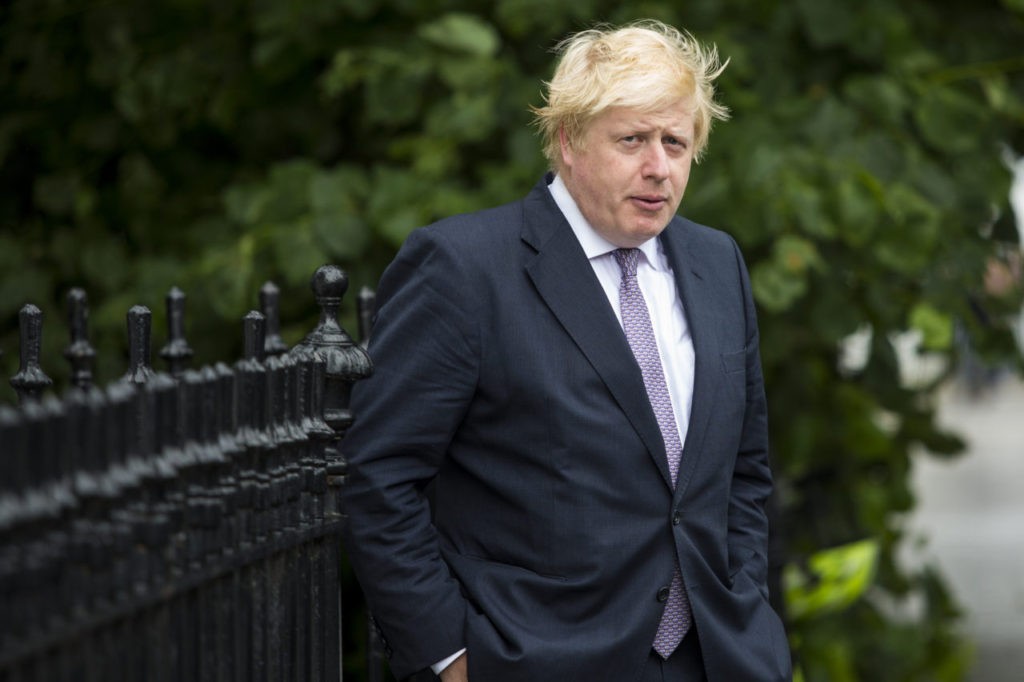 The former London Mayor is probably the most recognisable politician in the country and according to some polls the most popular. Born in New York and educated at Eton College and Balliol College, Oxford, Boris made his career in journalism, working as Brussels correspondent at the Daily Telegraph before becoming editor of the Spectator.
He first came to the public's attention after a series of appearances on TV panel show Have I Got News For You in which his humorous, bumbling demeanour won him an army of fans across the political spectrum.
He was first elected to Parliament as MP for Henley in 2001 before winning the London mayoralty in 2008. He then returned to Parliament as MP for Uxbridge and South Ruislip in 2015 before retiring as London Mayor last month.
Euroscepticism
Boris is credited with helping build anti-EU sentiment in Britain while working as Brussels correspondent at the Telegraph, regularly bringing to light the absurdities of the EU.
However, many did not believe he was personally very Eurosceptic, so it came as a surprise when he backed Brexit. Since then, he has sounded confused on the issue, floating the idea of a second referendum before dropping it, and dithering over when to invoke Article 50 of the Lisbon Treaty which will lead Britain out of the European Union.
Free movement
Likewise, Boris has been all over the place on the issue of free movement. In a Telegraph column yesterday he said that free movement could remain in place after EU withdrawal, but he has now "made it clear" that it will end.
Gay marriage
Boris has a very mixed record on the issue. When in 2005 Tony Blair's Labour government announced the repeal of "Section 28" – which prevented the "promotion" of homosexuality in schools, Boris wrote strongly in favour of keeping it, saying: "We don't want our children being taught some rubbish about homosexual marriage being the same as normal marriage." He also described gay marriage as a "ludicrous parody of the real thing". He later wrote: "If gay marriage was OK … then I saw no reason in principle why a union should not be consecrated between three men, as well as two men; or indeed three men and a dog".
However, when David Cameron's government announced its plans to introduce gay marriage in 2012, Boris had a sudden conversion, writing in the left-wing Independent that marriage should "move with the times", adding: "Frankly I can't see what the fuss is about". As he was not in Parliament at the time, however, he did not have a vote on the issue.
Hunting
Boris consistently voted against the ban on hunting with dogs while the issue was debated during the second term of Tony Blair's government. In 2014 he reiterated his support for hunting, joking that it should be introduced in London.
Theresa May –

REMAIN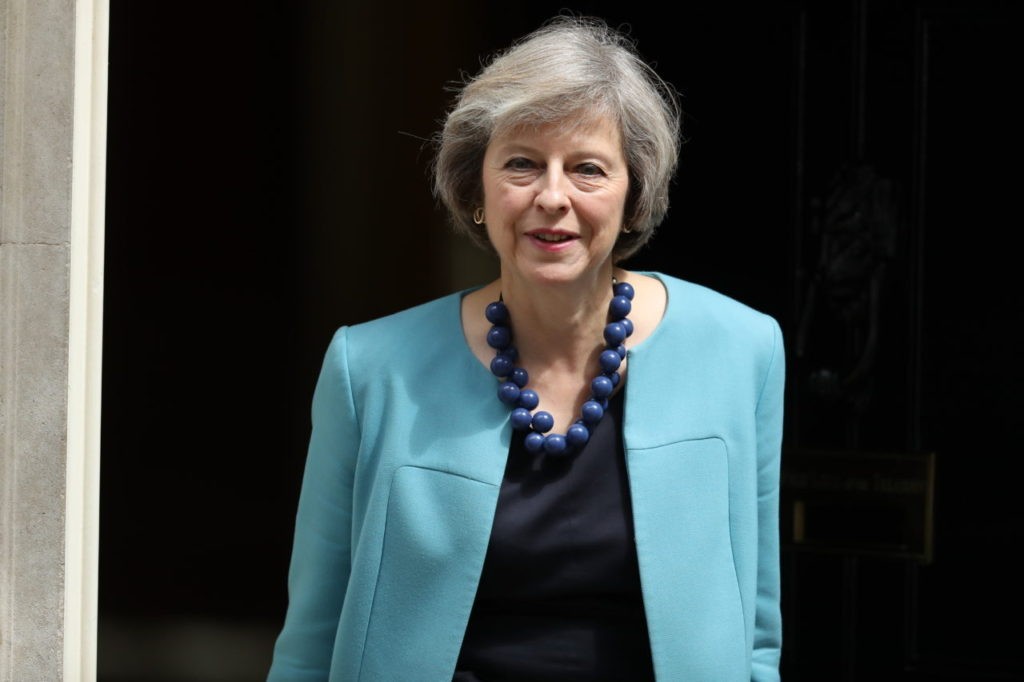 The daughter of an Anglican vicar, Theresa May was educated at St Hugh's College, Oxford before working at the Bank of England and then the Association for Payment Clearing Services. She has been MP for Maidenhead since 1997 and Home Secretary since 2010.
Euroscepticism
May played the referendum very shrewdly. She declared her support for 'Remain' but stayed virtually silent during the campaign, thus ensuring the backing of Pro-EU MPs while also making her palatable to many who voted 'Leave'.
Before the referendum, she also rejected the EU's proposal for compulsory migrant quotas.
Free movement
No statement yet on whether she will end free movement after Brexit.
Gay marriage
May voted in favour of gay marriage and, as Minister for Women and Equalities, recorded a video backing the policy.
Hunting
She has consistently voted against the ban on hunting with dogs.
Other
May achieved a degree of infamy among the party faithful at the 2002 Conservative conference, when she said they should not be seen as the "Nasty Party" – the term stuck and was used continually by left-wing journalists as a stick to beat Conservatives and their ideology. Many members may still be unwilling to forgive her.
Pro-life sources also tell Breitbart that she is one of the most sympathetic candidates to their views.
Andrea Leadsom –

LEAVE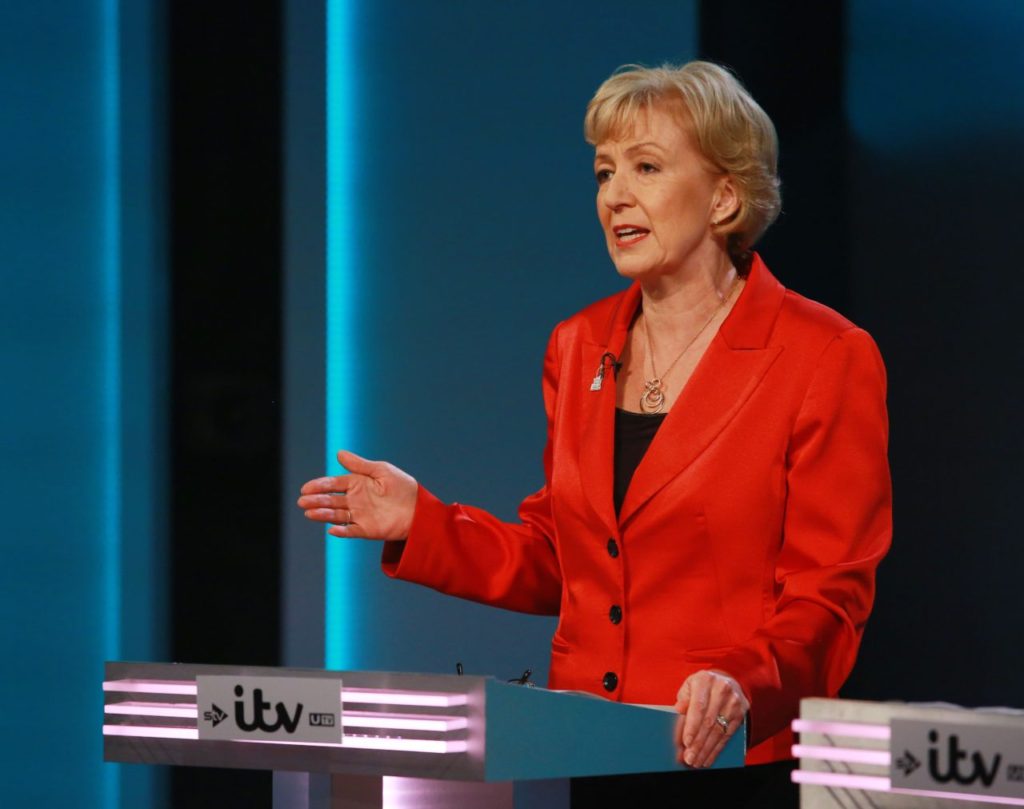 Andrea Leadsom was educated at Tonbridge Girls' Grammar School before attending the University of Warwick. She has been MP for South Northamptonshire since 2010 and is presently Minister of State for Energy, previously serving as Economic Secretary to the Treasury.
Leadsom is now emerging from relative obscurity to become a serious candidate for Brexiteers unhappy with Boris Johnson.
Euroscepticism
Leadsom led the Fresh Start Project, a group of Tory MPs calling for the UK to establish a new relationship with the EU. When the referendum was called, she declared her support for the 'Leave' campaign. She appeared on the 'Leave' panel on the BBC's final televised debate in the referendum campaign.
Free movement
Leadsom tweeted yesterday:
Free trade with the EU will be in all our interests. But essential we agree free movement no longer applies to UK. Confident we can do this

— Andrea Leadsom MP (@andrealeadsom) June 27, 2016
Gay marriage
Leadsom abstained on the issue by voting in both lobbies. She said: "I find myself genuinely torn… I cannot vote against a measure that would mean so much to the minority of homosexual couples for whom marriage is the ultimate recognition for their genuine feelings for each other. Yet nor can I vote for a measure that risks centuries of faith-based belief in marriage."
Hunting
She signalled her support for hunting in a 2007 blog post, writing: "Hunting is alive and well, and so it should be… When you look at the diverse range of people whose livelihood and/or social life revolve around hunting, there is already a case for considering repealing the Hunting Act." She pledged to vote to repeal the ban if it is ever debated in parliament.
Stephen Crabb –

REMAIN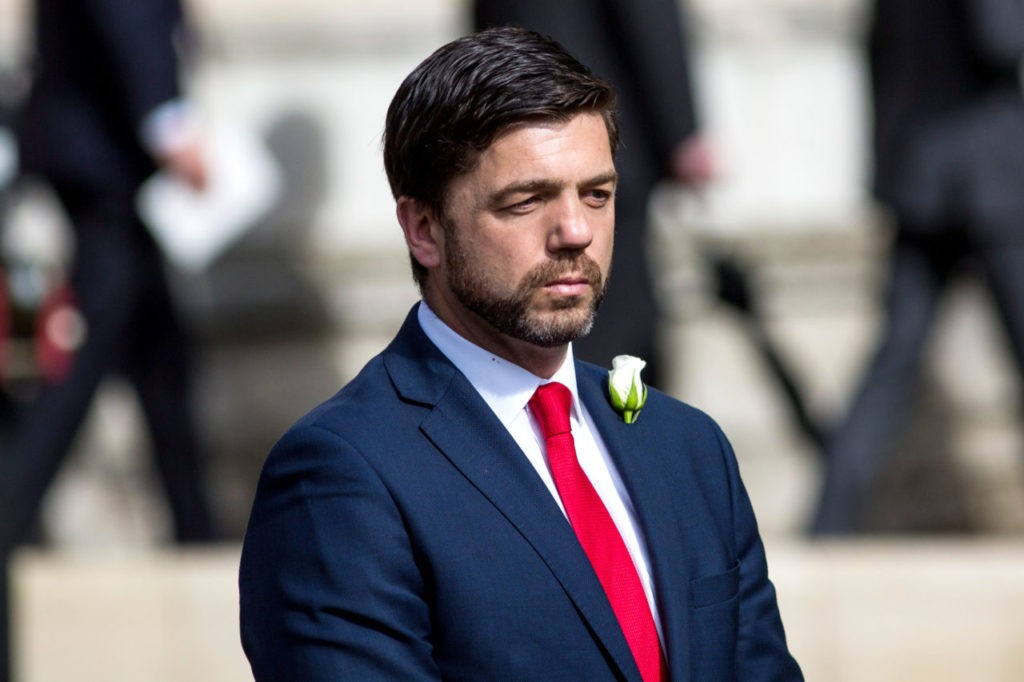 Born in Scotland but brought up in Wales, Stephen Crabb studied at his local comprehensive school before going to the University of Bristol.
He has been MP for Preseli Pembroke since 2005 and was appointed to the Cabinet as Work and Pensions Secretary in March this year.
Euroscepticism
Crabb backed 'Remain' in the referendum campaign, something that may prove fatal to his leadership chances.
Gay marriage
A practicing Christian, Crabb is the only candidate to have voted against gay marriage. He later said: "It was the most difficult vote I'd ever taken. It wasn't a clear-cut vote for me — but I don't regret any vote I've taken."
Hunting
As Secretary of State for Wales, Crabb supported devolving the issue of the hunting ban to the Welsh Assembly, thus possibly facilitating its legalisation in Wales.
Other
Crabb is rarity among the political class – an openly practicing Christian. He told the Spectator last year that Christianity "gives you a sense of duty to those who are most vulnerable in society; that's a core theme of the Bible". He also said he wants people to be able to "express their beliefs without fear of being ridiculed or labelled as extremist, as homophobes, as dangerous, bad people".
OTHER POSSIBLE CANDIDATES
Liam Fox –

LEAVE
A strong right-winger and staunch 'Leave' supporter, Liam Fox could be the candidate for the right of the Conservative Party. However, sources in Parliament say he may not run and could instead back Andrea Leadsom.
Sajid Javid –

REMAIN



Understood to be backing Stephen Crabb rather than running himself. Once a leading light for the Eurosceptics, he is now widely regarded as a traitor by 'Leave' supporters after unexpectedly declaring for 'Remain'.
Jeremy Hunt –

REMAIN



The Health Secretary is understood to be preparing a leadership bid, but it is unclear how much support he really has.
A 'Remain' supporter, he has caused considerable controversy after calling for the UK to delay triggering Article 50 even suggesting there should be a second referendum. His chances are remote, especially as he is viewed as one of the most toxic politicians in the United Kingdom for his repeated run-ins with NHS campaigners.
Nicky Morgan –

REMAIN



Rumours the Education Secretary is preparing a leadership bid were greeted with derision and laughter. A strong 'Remain' supporter, she is widely perceived to be left-wing, incompetent, and out of her depth on almost every issue.
SO WHO'S IT GOING TO BE FOR YOU? VOTE NOW: