Diane James, favourite in the race to succeed Nigel Farage, has been elected to lead the UK Independence party (UKIP) following the historic Brexit vote in June.
The new party leader finished the race with 8,451 out of 17,970 votes cast in total — 47.6-per-cent.
Mrs. James is a Member of the European Parliament (MEP) for Southeast England, Deputy Chairman of the party, and a seasoned media performer with experience out of politics, having trained as a business analyst before working in healthcare for more than 30 years.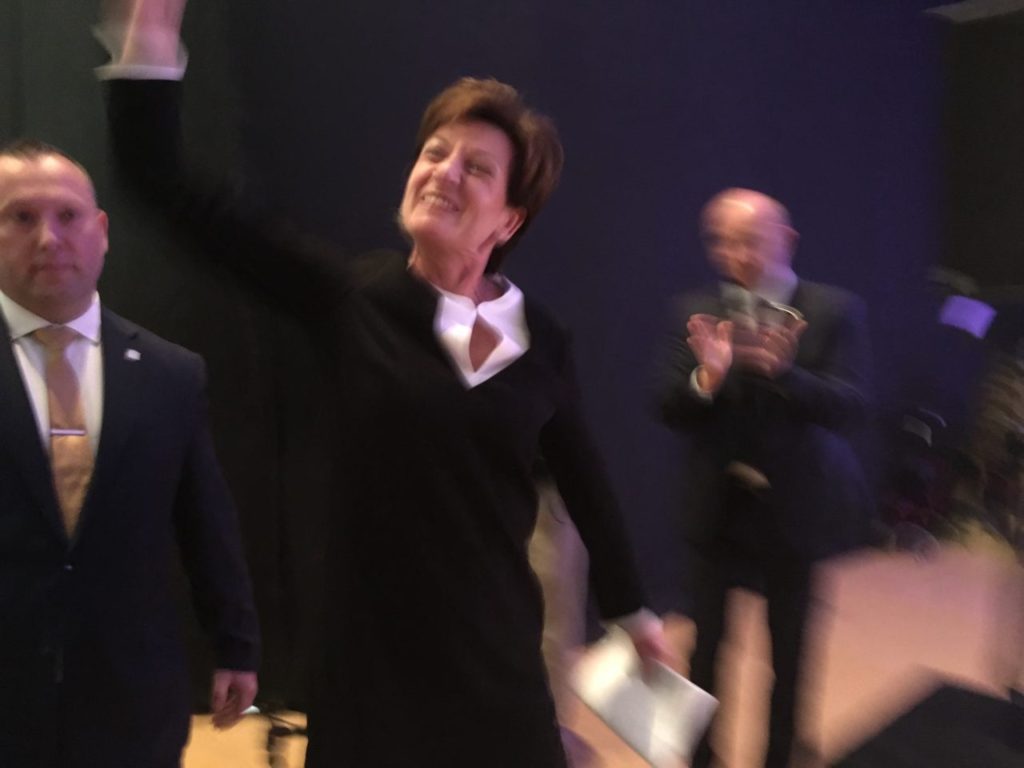 The competition has been dominated by factional infighting after immigration spokesman Steven Woolfe MEP – a long-time Farage supporter – was excluded from the race on a technicality by the National Executive Committee (NEC), which has been observed to be dominated by an anti-Farage faction of the party.
Deputy leader Paul Nuttall ruled himself out early on, and Peter Whittle, a UKIP Member of the London Assembly, was blocked by a last-minute rule change.
Mrs. James presented herself as a reliable choice to steady the ship after the referendum, choosing not to "rush" into formulating any new policies and instead "refreshing and reviewing" what she called the "very successful" 2015 general election manifesto.
Mr. Farage did not endorse a candidate, yet he was the guest of honour at a dinner organised by supporters of Mrs. James and his close ally Arron Banks who said that UKIP had "no future" and would be "dead in the water" unless she won.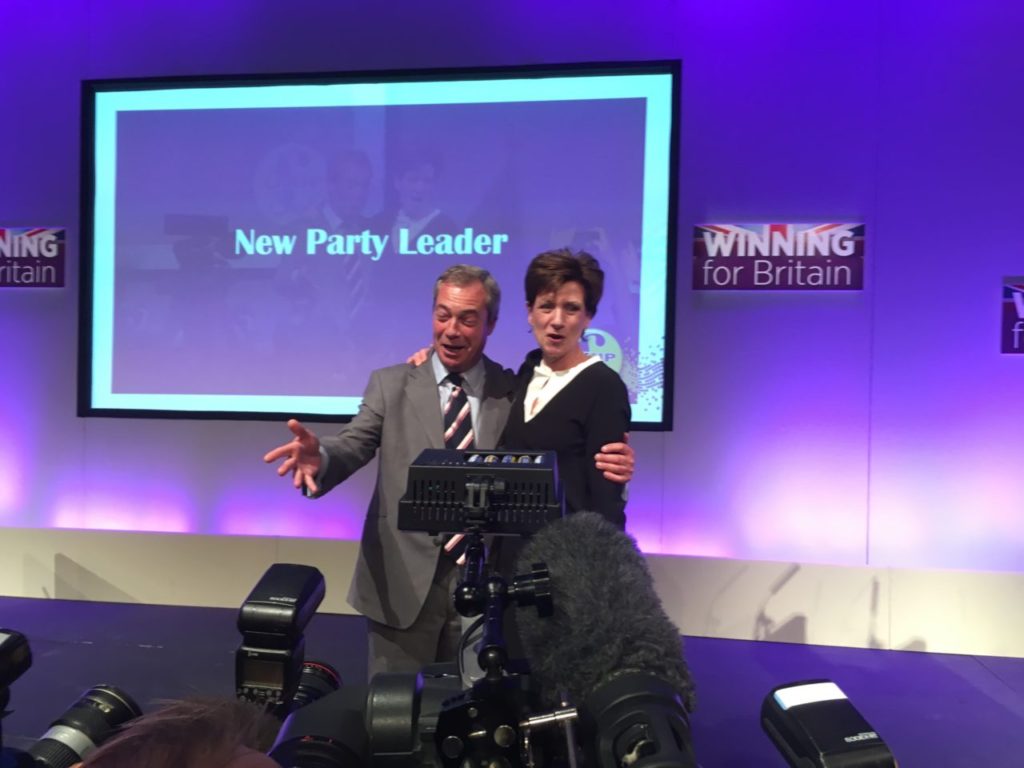 Lisa Duffy, a UKIP councillor and former cleaner and shop worker, was second after she emerged as the anti-Farage candidate with 4,591 votes. She works as the chief of staff to MEP Patrick O'Flynn, who called Mr. Farage "snarling, thin-skinned and aggressive".
Bill Etheridge, MEP for the West Midlands and a former steelworker of 20 years came in third with 2,052 votes. He framed himself as the "radical" candidate, promising to privatise the BBC and arguing the 2015 manifesto was "centre ground".
After the line up was announced, Mrs. James chose not to attend any of the hustings and shunned set piece TV appearances – which the BBC and others used to ridicule the party.
As the clear favourite, other candidates would potentially have ganged up on her and she was criticised by some for claiming there was "no need to debate with my rivals". Others said she had failed to meet party members who had attended.
Mrs. James, meanwhile, argued that she met more members "by running my own programme of events around the country", which were well attended, where she claimed to have faced sufficient scrutiny by taking audience questions.
A small number questioned if she was that enthusiastic about the job. On her campaign website she asked, "Why am I doing it?" before pointing to Nigel Farage's statement – "I want my life back!" – made after he stood down."
"My motivation is that having seen where UKIP stands in the firmament of UK political life, I believe that I have the skill set, experience and knowledge to lead UKIP," she wrote.