Hundreds of protesters have marched through central London today to demand the British government help civilians caught up in the Syrian civil war in Aleppo.
Waving Syrian flags, and banners reading: "save Aleppo", "hand in hand with Aleppo" and "enough with Assad", the protestors made their way through central London streets before holding a rally outside Downing Street.
There, a moment's silence was held for those who have died in the war in Syria, and in Aleppo particularly. Spontaneous cries of "Allahu Akbar" (our God is the greatest) and "free Syria" emanated from the crowd as verses from the Koran read out in prayer.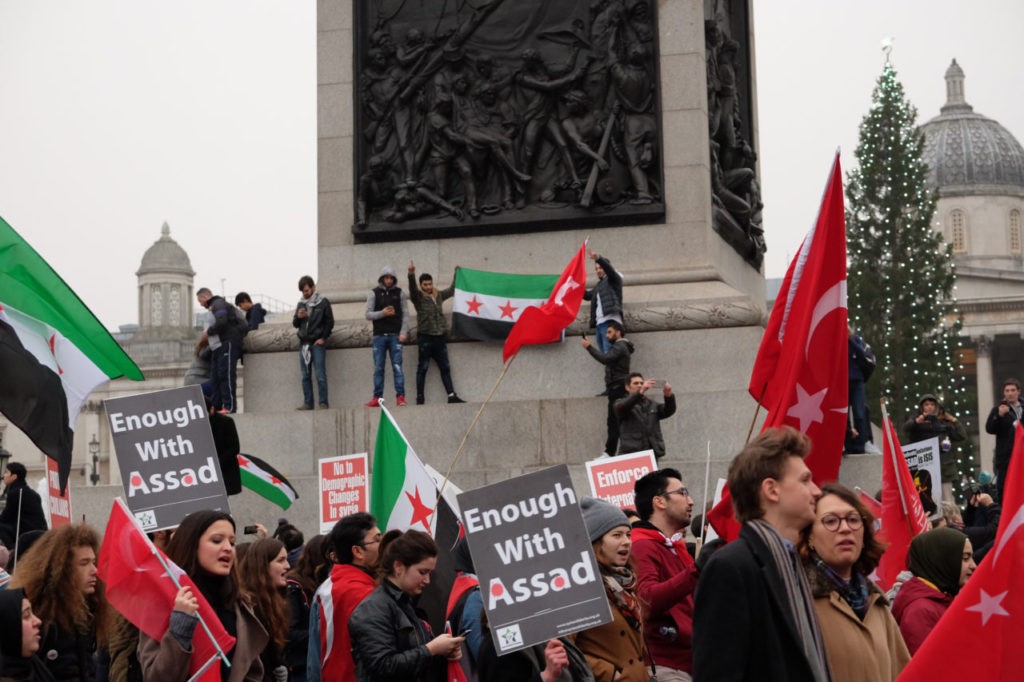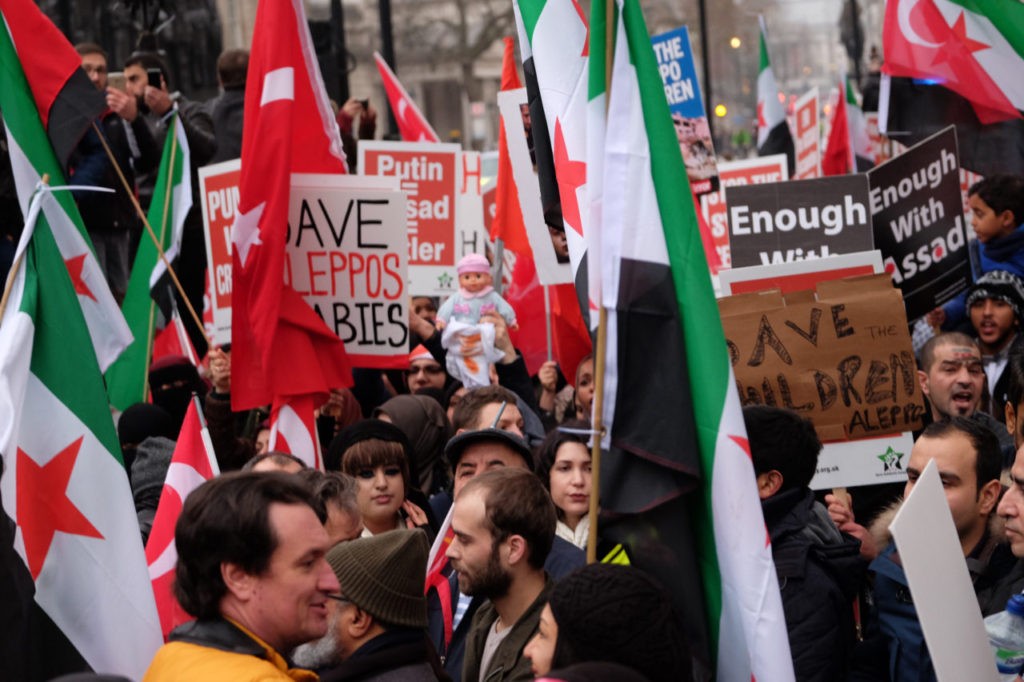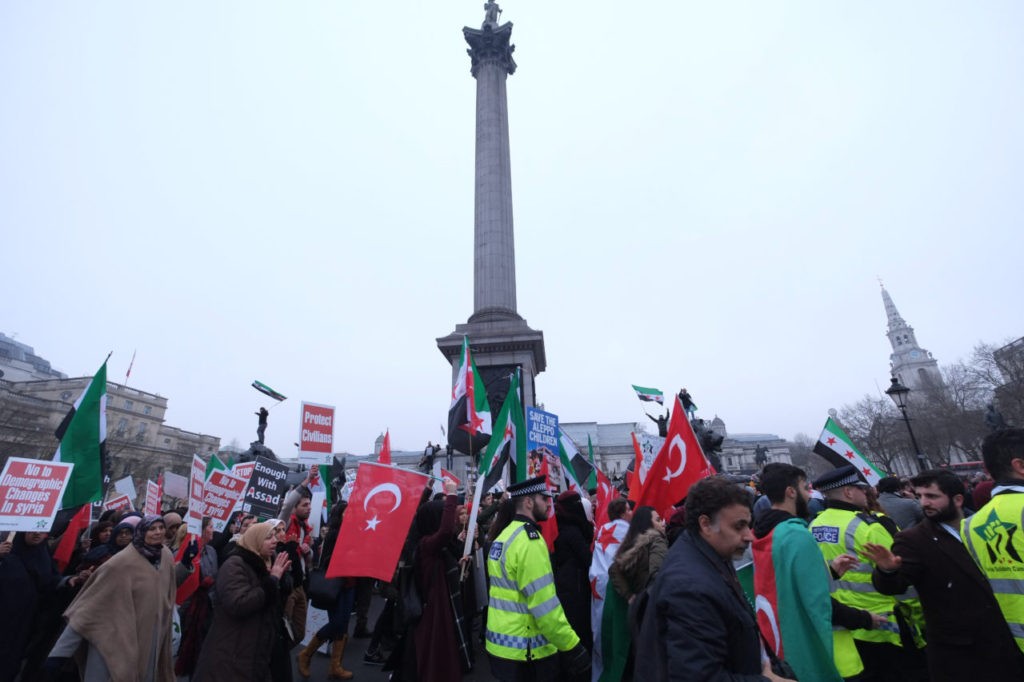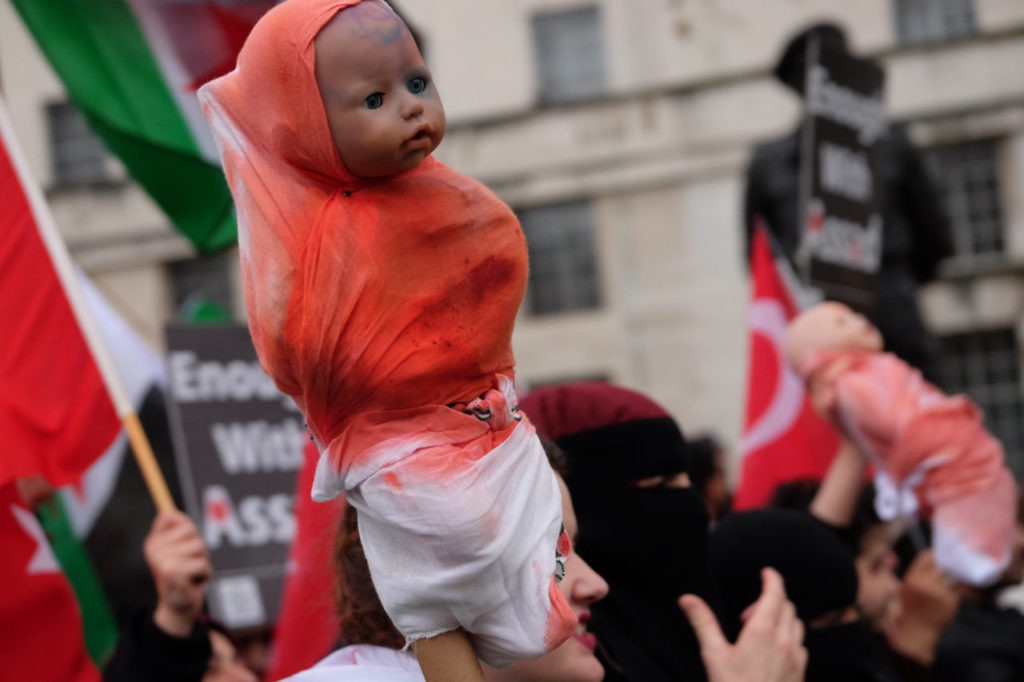 Some Muslims attendees bowed down to pray in the open spaces along the route, which ran from Marble Arch, along Oxford Street, onto Regent Street and Pall Mall and finally along White Hall to finish outside the gates to Downing Street. A rolling road block was put in place to facilitate the event.
Outside the nearby Houses of Parliament, doctors and nurses staged a 'die-in' to highlight the effect the war is having on medical staff in the region.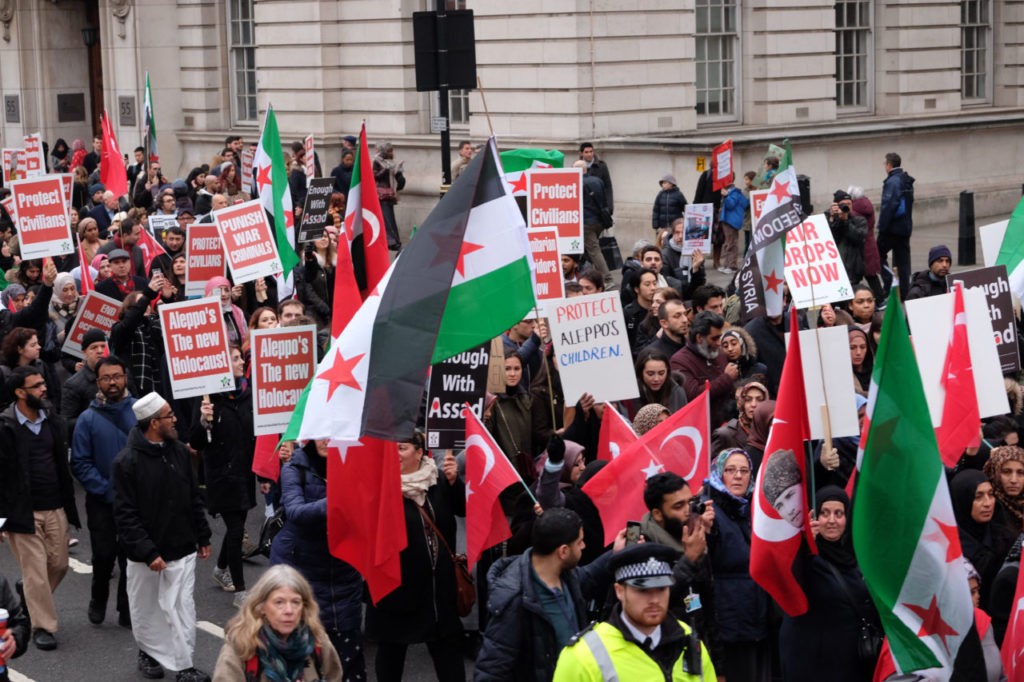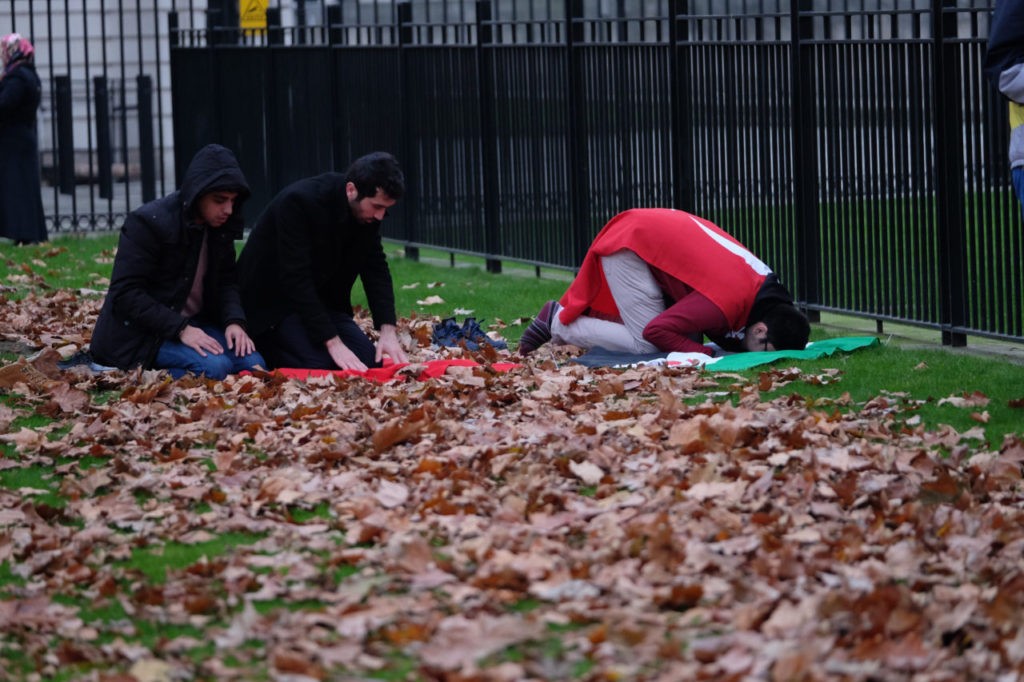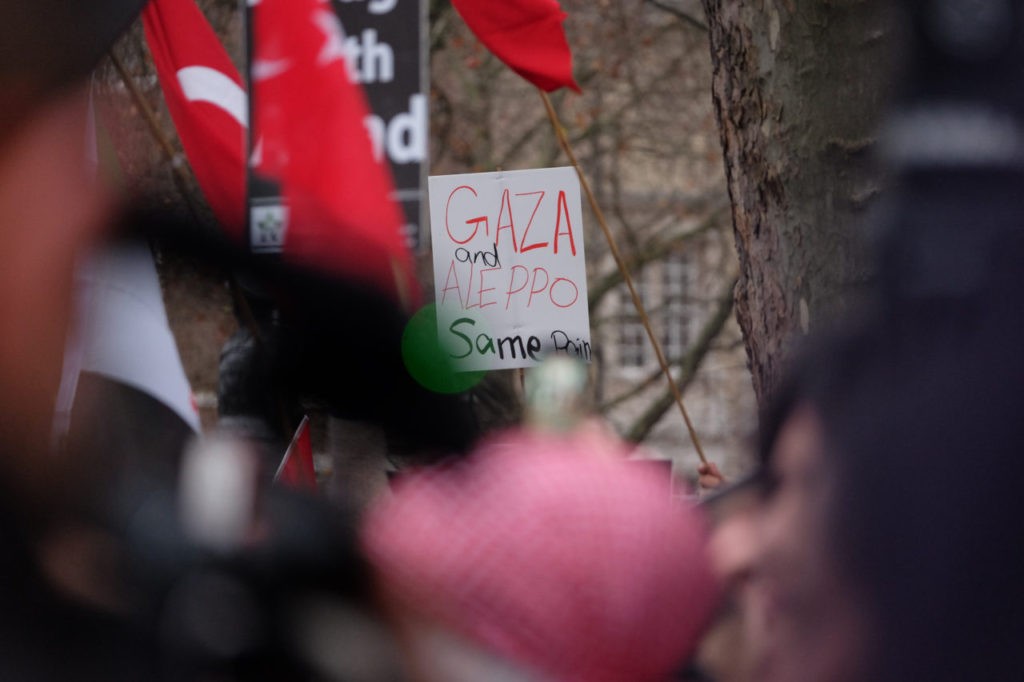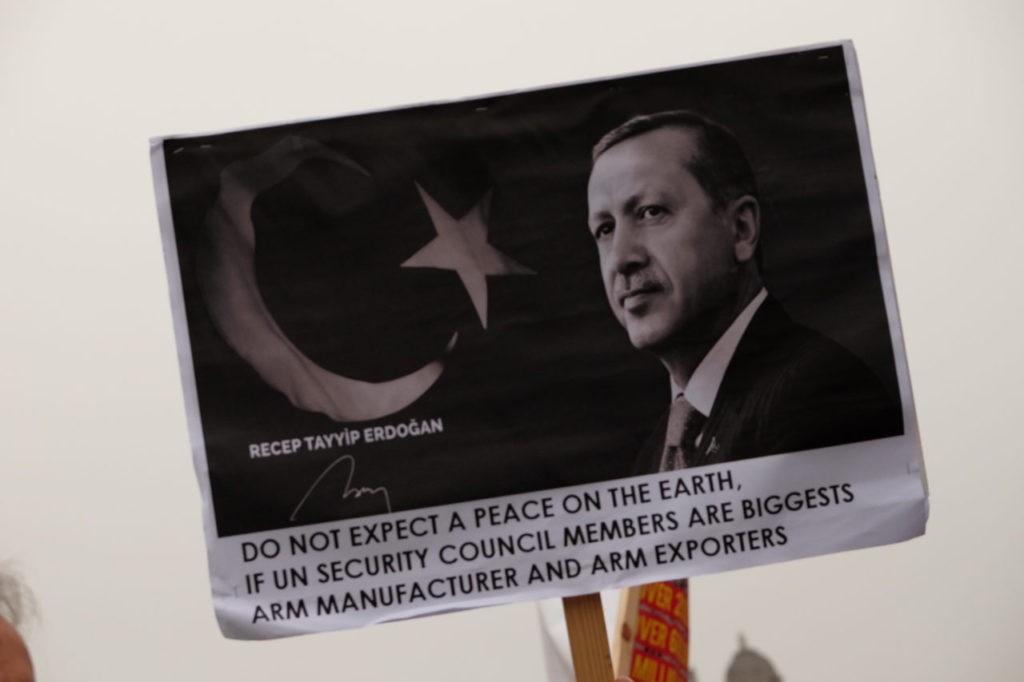 In a statement posted on the event's Facebook page, organisers the Syria Solidarity Campaign said that Eastern Aleppo was now "on the verge" of falling to Assad.
"Reports estimate about 98% of Eastern Aleppo is now under the control of the Assad regime and its allies," the statement said. "We urgently ask you to march with us this Saturday to show our extreme rage about the complete inaction of the international community in the face of catastrophic bombings in Aleppo."
Likening the bombing of the city to a "holocaust", the organisers added: "we urgently need the international community to take action to save lives.
"Today it is Aleppo, but tomorrow the same thing may happen in Idlib and other cities in Syria. We must push the international community to put an end to the atrocities."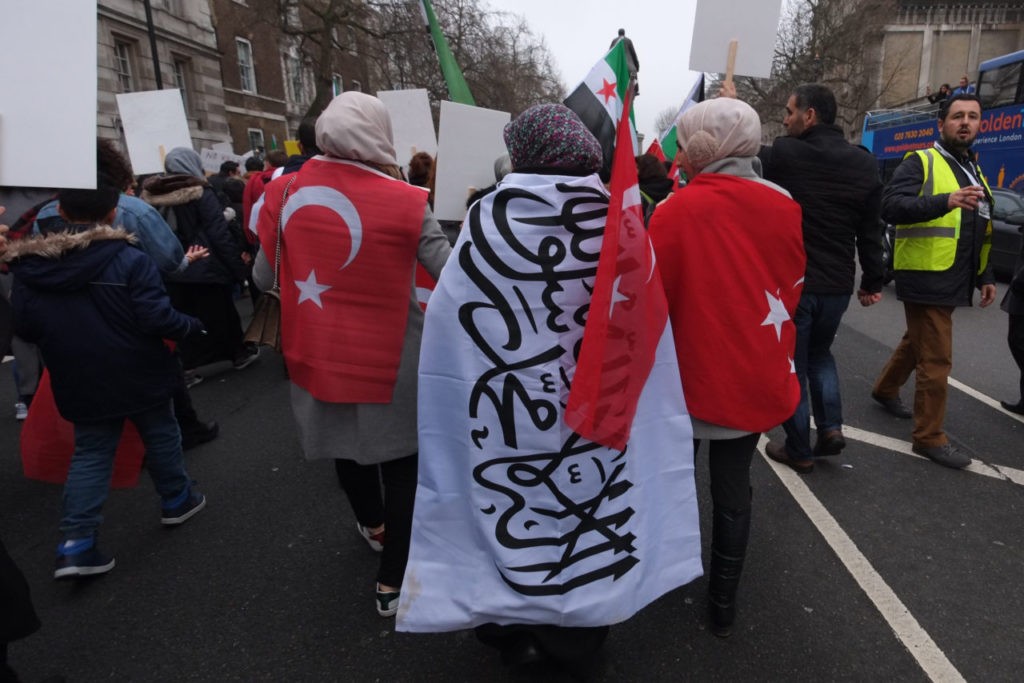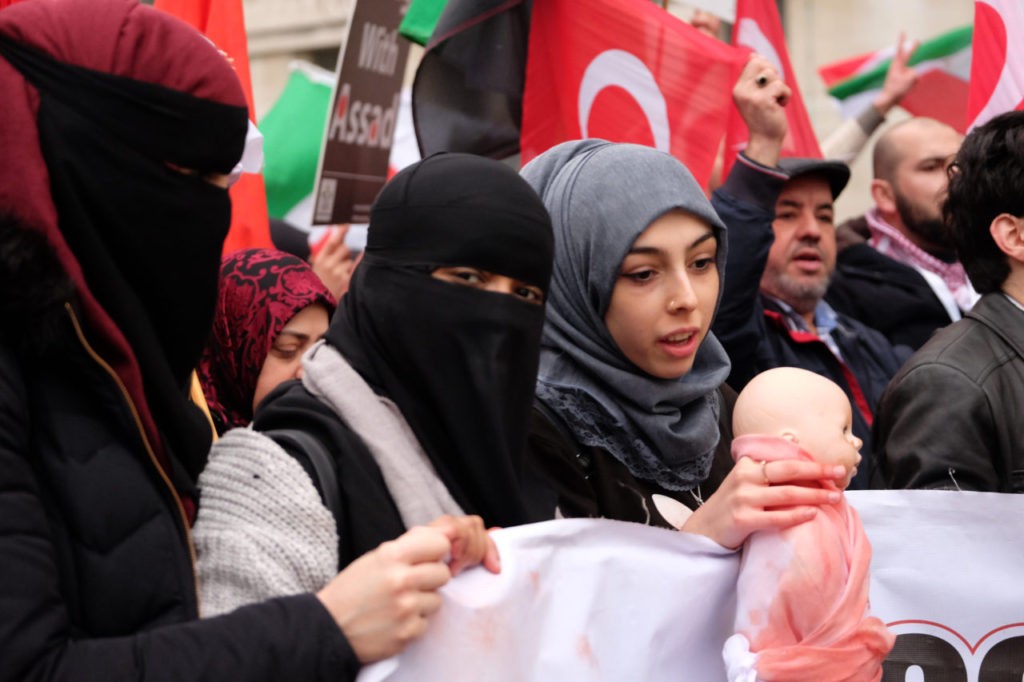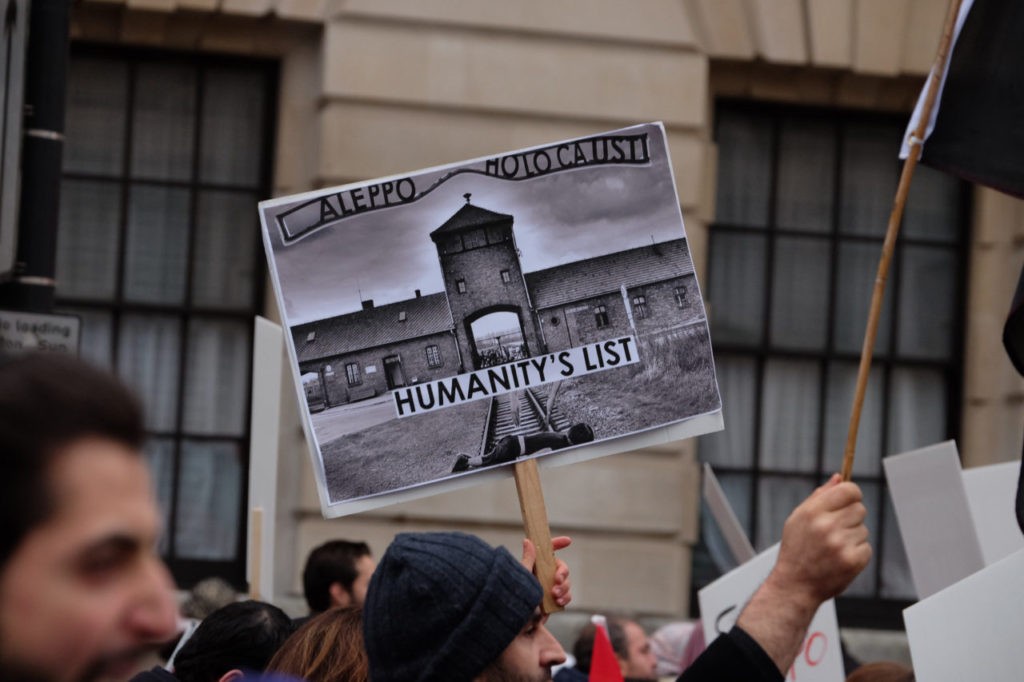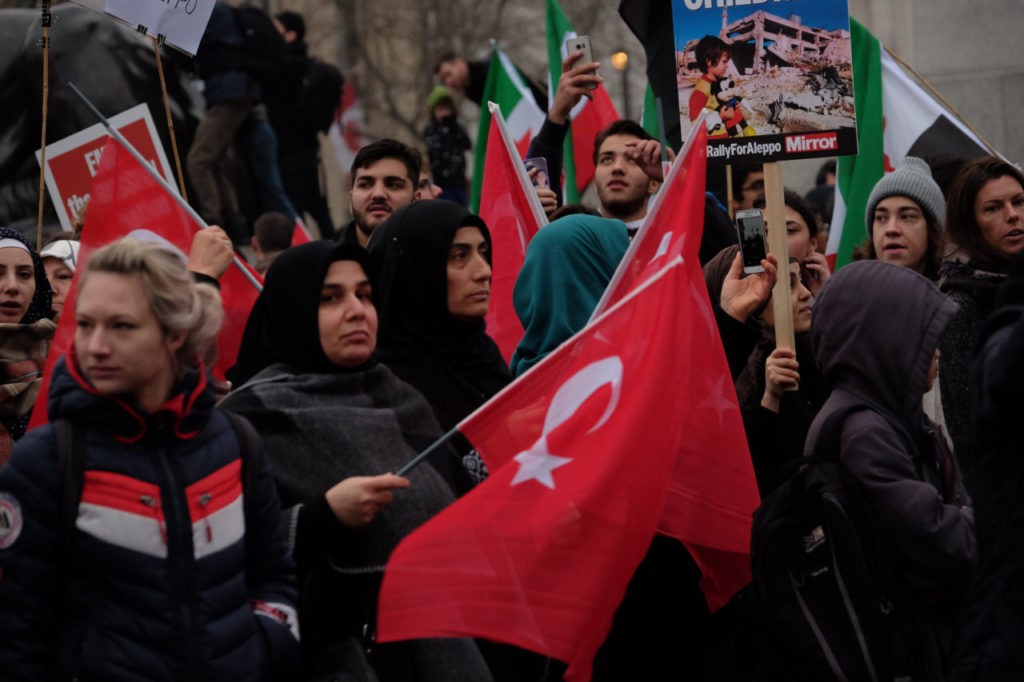 The Syrian President Bashar al-Assad has in the last few days confirmed that the Russian and Iranian-backed Syrian forces will continue their onslaught after pushing rebels outside of the city.
Speaking to the Kremlin's Russia 24 and NTV news channels, Assad said: "There will be no pause, because this only happens in an area in which terrorists say that they are prepared to hand in their weapons or leave the area. Only then, military operations stop. Operations do not stop during negotiations, because we do not trust the terrorists, because they often say something and do the opposite."
The Assad regime designated all rebels as terrorists at the start of the war, five years ago.
The protest comes on the same day that hundreds of British Muslims gathered outside the Syrian embassy in London's Belgrave Square to demand a Caliphate.
All photos: Rachel Megawhat / Breitbart London
Follow Donna Rachel Edmunds on Twitter:

Follow @Donna_R_E

or e-mail to: dedmunds@breitbart.com