A jury at Canterbury Crown Court has delivered guilty verdicts for all four Afghani-origin men on trial for gang-raping a lost 16-year-old girl who had gone into a takeaway in Ramsgate to ask for help.
Tamin Rahmani, 37, of Ramsgate (above right), Shershah Muslimyar, 20, of Canterbury, Rafiullah Hamidy, 24, of no fixed abode (above left), and Hamid Mohamadi, 18, from Wye were found guilty of three counts of rape, reports KentLive.
The jury returned their verdicts on Friday the 26th of May on all three charges against all four men. Verdicts were unanimous on all charges apart from two against the owner of the 555 Pizza takeaway, Rahmani, who received a guilty verdict on the two charges with a majority of 11:1.
The court had heard that in the early hours of Sunday the 18th of September 2016, the girl, who had just turned 16, went into the takeaway to ask for help.
Owner Rahmani, and the other rapists who worked at 555 Pizza, instead led her to Hamidy's "filthy" room above where she was pushed onto a "grubby mattress" whilst the men physically restrained her and stood by the door "so she knew there was no escape".
The teen was then "passed around like an entertainment device" by the "laughing" men.
"Every single orifice had been penetrated by the group of men, while others watched, laughed and joined in themselves," prosecutor Simon Taylor told the court.
Mr. Taylor told the court the four men tried to plot and lie their way out of the evidence held against them.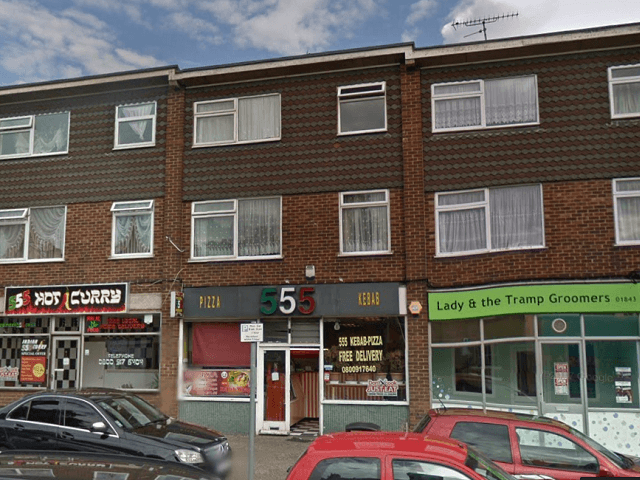 All the four of the Afghans' DNA was found at the scene of the rape in Hamidy's room.
Hamidy, an Afghan asylum seeker, claimed the sex with the girl was consensual before he fled to France and Italy after his immigration hearing was cancelled. He was later extradited to the UK.
The youngest rapist, Mohamadi, could be named by the media as it was found he was not 16, as he had claimed, but is believed to be 18.
Senior investigating officer Detective Inspector Richard Vickery said: "The victim in this case was a vulnerable teenage girl who was taken advantage of and subjected to some of the most horrendous crimes imaginable.
"It was late at night, she was lost and she asked a group of men for directions. Instead they saw an opportunity to fulfil their depraved sexual desires and betrayed the trust she placed in them in the worst possible way.
"Rape is an abhorrent crime and the victim has suffered a great deal of emotional harm from the ordeal she was forced to endure. She has displayed tremendous courage in reliving what happened to her, and I would like to personally thank her for having the strength to help bring her offenders to justice.
"They clearly pose a significant danger to women and children and are fully deserving of the lengthy prison sentences they will surely now serve."
A date for sentencing has not yet been confirmed but is not expected to be before July 17.